Refinancing Your Mortgage in Houston? What It Means and What are Your Options
Posted by Jhon Ford Cordova on Monday, December 13, 2021 at 12:07 PM
By Jhon Ford Cordova / December 13, 2021
Comment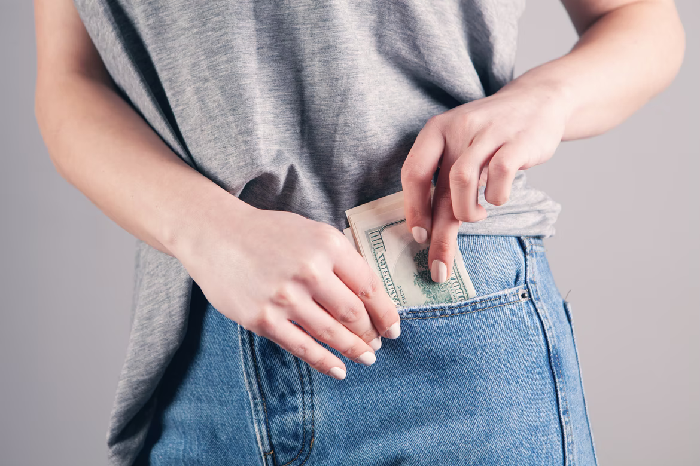 If you're paying off your mortgage for some time now, you've probably come across the term 'refinancing' and thought if it could work to your financial advantage. The decision to do so would depend on how long you intend to stay in your current home and the time you need to bounce back from the closing costs as well as the current interest rates, among other factors. In any case, it wouldn't hurt to know what your options are, this guide defines what refinancing is and what types are available for those who opt to take that route. Note that this list only covers conventional mortgage refinancing programs from private lenders and does not include refinancing options for government-backed refinancing.
The home buying process involves a series of decisions that can be complex to navigate, you might want to learn more about our real estate training program. It helps you learn about owner financing to get the home of your choice without the usual credit checks or income verifications. Like a bank-approved homebuyer, third-party owner financing enables you to get a 30-year amortization with fixed monthly payments and reasonable interest rates. Monthly payments are also reported to major credit bureaus to help you rebuild credit to qualify for a conventional mortgage over time. Explore the Houston housing market by filling out the MLS form below and let us know if you find a home in your budget and desired location. We will get you on your home buying journey in no time.
What is Mortgage Refinancing?
When you refinance your mortgage, the bank or lender uses the new mortgage to settle the old one; hence the term refinancing. Most borrowers choose to do so mainly to help them keep their interest rates to a minimum, shorten the lifespan of their mortgage payment terms, or, to a certain extent, convert some of the equity they have earned on their property into cash.
The Two Types of Refinancing
To give you a better understanding of your options, here are the two main types of refinancing:
Rate & Term Refinancing
The most common (and popularly used) type of refinancing is Rate & Term. This arrangement intends to save borrowers a lot of money by getting a new mortgage with a much lower interest while potentially cutting payment terms in half. It's true that paying the same amount of money in a much shorter span may entail higher monthly costs, but it also gets rid of more than a decades' worth of interest payments, which will save you money in the long run.
If borrowers refinance for their 30-year loan into a 15-year one today, Houston's record-low mortgage interest rates can give them the same payment terms because of the lower interest rate you'll be paying on the new mortgage.
Cash-Out Refinancing
With this type of financing arrangement, borrowers can refinance up to 80% of their home's existing equity for cash, hence the term "Cash-Out". For those unaware, equity is a part of the home that you own but it doesn't come in cold hard cash but instead, borrowers apply for a loan against the value of their property. This new loan will be used to settle your existing mortgage, what's left of it will be the one the borrower receives in cash.
It's different from Rate & Term Refinancing in that the new loan balance will yield a larger value than what you owe originally. Say your current home is valued at $300,000 and you're halfway through the mortgage. Refinancing your loan would give you a new loan balance of $200,000 and once closing costs factor in, you'll be entitled to $50,000. The borrower's debt is just the original amount and the extra $50,000 will be paid in cash upon closing. Cash-Out Refinance is riskier for lenders that's why it's less common and has more stringent requirements than Rate & Term.
Cash-In Refinancing
When borrowers opt for Cash-In Refinancing, they pay off the remaining mortgage balance to shorten loan terms, reduce mortgage rates, or do both. Reducing loan rates will result in adjustments to loan-to-value ratios (LTV) and lower interest rates for the loan. Doing so can also help settle the 22% home equity which, in turn, will cancel the Private Mortgage Insurance (PMI).
Canceling out the PMI could help save more money right off the bat as the borrower's monthly payments and annual expenses are significantly reduced. The amount will depend on the type of loan, credit score, as well as payment terms.
Deciding whether to refinance or not is yet another factor that you may find confusing. If you're planning to make a move to Houston, you can untangle some of the complications in your decision-making by easily finding the perfect home in Houston with these available properties.
Disclaimer: Shop Owner Finance/ TL Global is not a lender. We are a real estate training agency. The Content is for informational purposes only, you should not construe any such information or other material as legal, tax, investment, financial, or other advice.