Refinancing Government-Backed Loans: All You Need to Know
Posted by Patricio Ponton on Monday, December 13, 2021 at 2:34 PM
By Patricio Ponton / December 13, 2021
Comment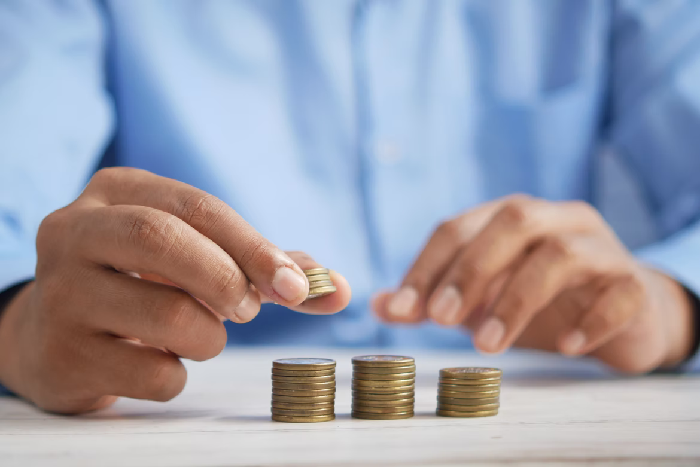 If conventional lenders are consistently turning down your mortgage applications, the chances are that you are exploring government-backed loans that offer lower down payments. Once you're approved, you get to invest in the property through monthly payments but there would come a time when you'd need to refinance due to financial concerns, lower Mortgage Insurance Premium (MIP), to get more reasonable loan terms, or to put equity in your home to work. There are quite a few government-backed loans for homebuyers out there and each has their own set of refinancing programs. This guide will walk you through 4 different refinancing programs to help you understand your options.
Homebuyers have access to friendlier mortgage options but many of them don't qualify for different reasons or situations. Our real estate training program helps aspiring homebuyers learn how to leverage owner financing as an alternative to get the home of their choice anywhere in Houston. Third-party owner financing offers a 30-year amortization with reasonable interests. Monthly payments are also reported to major credit bureaus to help you rebuild credit and increase credit scores to qualify for a conventional mortgage over time. Explore the Houston housing market by filling out the MLS form below and let us know if you find a home in your budget and desired location. We will get you on your home buying journey in no time.
How Mortgage Refinancing Works
Just like conventional mortgages, refinancing either your FHA, VA, USDA, and Fannie Mae loans offer to refinance for their respective loans. The general similarity among these refinancing programs is that they're all like getting a new loan with brand new terms. There would be different requirements and they would all depend on the agency.
Refinancing Programs for Every Federal Mortgage
FHA Streamline Refinance
Unlike the standard Federal Housing Administration (FHA) Loan, the FHA Streamline Refinance program does not require credit scores or income verification and it differs from conventional lender refinancing as it waives off home appraisals. The rates are relatively lower, but similar to regular FHA Loans, homeowners are required to pay for upfront mortgage insurance and annual mortgage insurance premiums (MIP). And these added costs will have an effect on your refinance savings.
The FHA Streamline program generally requires homeowners to have a history of timely mortgage payments. There's also a "net tangible benefit" wherein the new loanable amount will have a significantly lower rate and/or payments than your current loan. These are cashless refinancing programs which means that borrowers will not be able to cash out on their refinance.
VA Streamline Refinance
Officially, it's called the VA Interest Rate Reduction Refinance Loan (IRRRL), this strictly VA loan refinancing process gives borrowers the capability to refinance their loan with shorter loan terms and reduced interest rates. Like its FHA counterpart, VA Streamline Refinance also excludes income, asset, and credit score verifications in its requirements.
When you refinance, VA requires you to prove that the refinance mortgage will yield a financial advantage such as monthly payment savings. The only exception to this policy is when the borrower is doing so to change current loan terms into a shorter one (i.e., going for a 15-year term from a 30-year one or from an adjustable-rate mortgage into a fixed-rate variant). Like the FHA refinancing program, veteran borrowers may not convert the loan into cash.
USDA Streamline Refinance
Homebuyers who availed of the USDA home loan can easily avail of the Agriculture Department's much more simplified mortgage refinancing option. Borrowers entitled to avail of this program are homeowners in rural and/or suburban areas which allows them to refinance of up to 100%. These more lenient conditions are due to the fact that qualified USDA borrowers have low-to-moderate declared income.
It's similar to FHA and VA refinancing in such a way that homeowners who refinance with the USDA are not required to verify their income, credit, or assets. The catch is that those who choose this refinancing program are only granted if they're under a 30-year fixed-rate mortgage.
High L-TV Refinance Option (HIRO) by Fannie Mae
Homeowners or borrowers with conventional loans backed by the Federal National Mortgage Association (Fannie Mae) are qualified for this refinancing option. With the recent record-low interest rates, Fannie Mae's HIRO entitles homeowners with little-to-no equity, even borrowers with negative home equity.
For those who opt to avail of HIRO, there are four things to keep in mind:
Your current loans approval date should not be earlier than October 1, 2017
You have to have timely payments of at least six months on their loan
You should only have one late payment within the past year
Your loan should also shorten your term, reduce your monthly payment, or turn adjustable-rate mortgages into a fixed-rate loan
Challenges can come in any phase of the home buying process and as you respond to them, you can narrow down your search for the perfect home with these available properties.
Disclaimer: Shop Owner Finance/ TL Global is not a lender. We are a real estate training agency. The Content is for informational purposes only, you should not construe any such information or other material as legal, tax, investment, financial, or other advice.