Qualifying for a VA Loan in Houston: Everything You Need to Know
Posted by Patricio Ponton on Monday, December 13, 2021 at 4:43 PM
By Patricio Ponton / December 13, 2021
Comment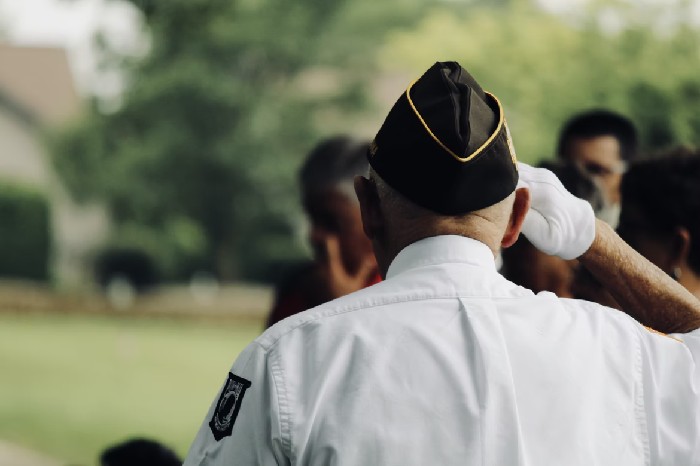 VA loans can be one of the most convenient and beneficial mortgage programs for aspiring homebuyers. This government-backed home loan program gives borrowers monetary savings both upfront and monthly. As a matter of fact, VA loans are one of the few (if there are any other) programs available that bring loan-to-value (LTV) to as much as 100%, giving borrowers the benefit of financing the full loan amount. What makes it more attractive than its conventional counterparts is the fact that VA loans are free of Private mortgage insurance even if the down payment is zero. But apart from the primary requirement of being a current or previous member of the armed forces, VA loans have a few requirements for borrowers to abide by. This guide will show you what you need to be eligible for a VA loan.
There are quite a number of mortgage programs borrowers can avail themselves of these days to help them realize their dream of homeownership, but certain situations prevent some to avail themselves of any of them. Our real estate training program helps aspiring homebuyers learn how to leverage owner financing as an alternative to get the home of their choice anywhere in Houston. This third-party owner financing program affords homebuyers a 30-year amortization with reasonable interests minus balloon payments. They also get to refinance through a conventional lender without worrying about pre-payment penalties. Explore the Houston housing market by filling out the MLS form below and let us know if you find a home in your budget and desired location. We will get you on your home buying journey in no time.
Qualifying for a VA Loan
The United States Department of Veterans Affairs (VA) does not issue loans to veterans, instead the agency processes and determines who qualifies for one and which lenders should issue them. Lenders have their distinct set of requirements for qualification, but VA loans – being a government-backed mortgage option – have more lenient credit requirements than their conventional and federally-insured counterparts.
While VA loans are made for uniformed service-men past and present, not all who served qualify for one. Borrowers must meet one or all of the following to qualify:
At least 6 months of active service during peace time
A minimum 90 days of service during war time
More than 6 years of service with the Reserves or National Guard
90 days of service (at least 30 days should be consecutive) under Title 32
Spouses (must not be remarried) of veterans and service members who fell in the line of duty or suffered a service-oriented disability
Requirements for Different Service Members
Veterans
Retired service members need to submit a certificate verifying their military service discharge called DD Form 214.
Active Members
A statement of service containing an active member's full legal name, birthdate, date of admission to the service, information on any breaks, and social security number is required. The statement should also be validated either by an adjunct/unit commander or personnel officer.
Army National Guard (ARNG) and Armed Forces Reserve Member
The same statement of service with the same set of information is required for armed forces reserves and active members of the national guard. Discharged members of the National Guard need to complete the NGB Form 22 (The National Guard Report of Separation and Record of Service) for every year of active duty, NGB Form 23B (ARNG Retirement Points Statement), and Proof of Character of Service.
Discharged Armed Forces Reserve members need a copy of their annual retirement points statement along with proof of honorable service or discharge.
Veteran Spouses
Surviving spouses of veterans who do not receive dependency benefits require several documents including a DD Form 214, marriage license, their spouse's (the deceased service member's) death certificate, and a completed VA form 21P-534. Those who receive dependency benefits require a completed VA Form 26-1817.
Homebuying entails a few technicalities in the process that could take time to accomplish. If you're shopping for a new home, you can narrow down your search with these available properties.
Disclaimer: Shop Owner Finance/ TL Global is not a lender. We are a real estate training agency. The Content is for informational purposes only, you should not construe any such information or other material as legal, tax, investment, financial, or other advice.