Pros and cons of buying a home with owner financing in Houston TX
Posted by Alexander Burlat on Thursday, January 3, 2019 at 9:07 PM
By Alexander Burlat / January 3, 2019
Comment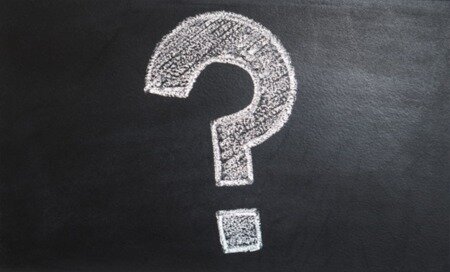 If you are planning to buy a home with owner financing in Houston TX, it makes sense to learn how it differs from buying with a conventional mortgage and what its pros and cons are.
Here at Shop Owner Finance, we have worked with hundreds of buyers struggling with credit and help them fulfil their homeownership dream with owner financing. We definitely know firsthand how owner financing works and why you should explore this financing option.
In an owner financing arrangement, you are basically borrowing from the seller rather than a bank. The seller finances the home deal and receives monthly installments from you.
Shop Owner Finance has teamed up with a network of investors who buy homes on behalf of our clients. These investors then owner finance the home to our clients. This system enables our clients to buy any home they want with owner financing. However we are strictly a real estate brokerage. We don't negotiate loan terms with our clients.
Pros of owner financing in Houston TX
There are several advantages of buying a home with owner financing in Houston or anywhere else for that matter.
You should buy a home with owner financing if your credit score is not good enough to get approved for a conventional mortgage. You can buy without any credit check or income verification in an owner financing arrangement.
Owner financing terms are customizable. You and the seller can mutually agree to financing terms that protect the best interests of both of you. For example if you are planning to refinance with a conventional lender when your credit score improves, you can insist on having a clause in the contract that allows you to pay off the loan without any pre-payment penalties.
Closing is usually a lot faster in an owner financing arrangement. You don't need to wait for the bank loan officer, underwriter and legal department to process and approve the application.
Cons of owner financing
There are certain disadvantages of buying with owner financing.
You may have to pay a slightly higher interest rate than what you pay to a bank.
You may be asked to make a balloon payment after a fixed number of years. But since owner financing contracts are customizable, you can insist on not making a balloon payment.
The amortization period may be shorter in an owner financing arrangement. Amortization period refers to the time period it will take to repay a mortgage in full. This period is also negotiable. For example our clients manage to get a 30-year fixed rate loan in an owner financing arrangement. They can also refinance with a conventional bank whenever their credit rating is good enough to get approved for a mortgage. There are no pre-payment penalities also.
Should you buy with owner financing?
Whether you should buy with owner financing or not depends on a variety of factors. If you want to explore a financing arrangement where you don't necessarily need a stellar credit score and can arrange a large down payment, you can definitely go for owner financing.
If you are interested in learning more about how you can buy ANY home with owner financing or our real estate brokerage services, visit this page. Click here to watch some of our clients explaining how our system works. Start the search for your dream home by clicking here or get in touch with us today.