Prepping Your Home for the Freezing Temperatures
Posted by Christelle Anne Boquiron on Monday, December 13, 2021 at 3:50 PM
By Christelle Anne Boquiron / December 13, 2021
Comment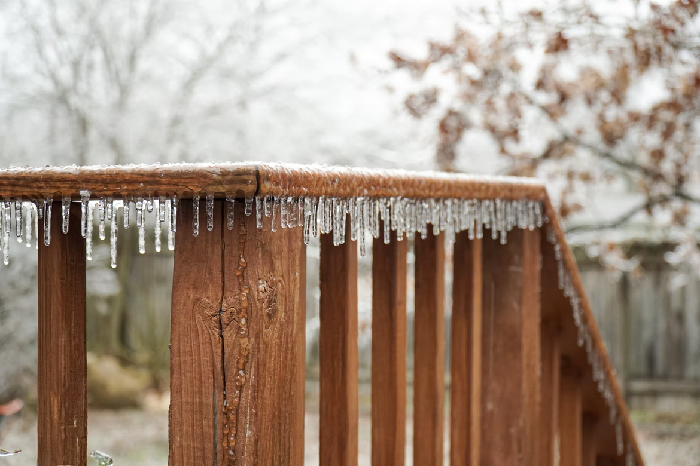 If you've lived in Houston long enough, you'd know that the city is not really known for blistering cold weather or freezing temperatures. The absence of such an extreme weather condition for the better part of three decades left Houstonians unprepared for the snowstorm that ravaged earlier this year. It may occur in rare instances but regardless, it never hurts to be prepared. Even though there are no false alarms every now and then, the impact a freeze can have on any home can be very costly, to say the least. So, this guide will share a few tips for preparing your home in case the weather randomly falls below 20 degrees again.
If you're in the market for a new home and considering Houston as one of your options, our real estate training program helps aspiring homebuyers learn about owner financing and how to leverage it to get the home of your choice anywhere in the city. This program is open to everyone including self-employed homebuyers, credit-challenged borrowers, even foreign nationals. Third-party owner financing offers perks like a conventional bank including a 30-year amortization with fixed monthly payments and reasonable interest rates. Monthly payments are also reported to major credit bureaus to help you rebuild credit to qualify for a conventional mortgage over time. Explore the Houston housing market by filling out the MLS form below and let us know if you find a home in your budget and desired location. We will get you on your home buying journey in no time.
Prioritize Your Pipes
In case you're wondering, frozen pipes can cause them to burst, which leads to pricey repairs. There are a few ways to work around them without spending too much. Purchasing and installing insulations are one way of doing it. These pool noodle-like modifications are placed and taped overexposed outdoor pipes to prevent the extreme cold from getting in. One good hack that won't take too much off your budget, old bedsheets or towels will do the trick. Turning off your sprinkler system (if there is such an irrigation system installed in your yard) and turning off water lines at the main valve can also save you the trouble of spending a fortune on pipe freezing and eventual bursting.
Let Weather Stripping Work Wonders
Cold air can breeze through windows and doors if your weatherstripping is broken or missing. It may not do much harm when you think about it but leaving it as such or leaving your home's natural weather stripping bare can push your AC's heater to work harder than it has to. The consequences can be dire and it can also range from broken HVAC systems to higher power bills. Older homes with stock single-pane windows can have the same effect come winter time and if replacements are not on the budget, installing heavy drapes or blinds can help filter some of the colds that are sneaking through.
Stay One Step Ahead in Case of Power Outages
If there's one thing, we all learned the hard way during the snowstorm earlier this year, Houston's power grid is not built for the cold weather and that we should all be prepared in case of blackouts. The first thing we can all do about it is to close all our doors and windows to avoid losing much-coveted heat as much as possible. Before the temperatures start dipping, it'd be wise to check door gaps and fill them in with towels. It's not a long-term solution but it works at least in trapping all the heat inside. Avoid opening your fridge or freezer unless it's absolutely necessary. That way you get to preserve heat and prolong the shelf life of meat and fish as long as you can.
Living in a new home has its perks but of course, not all structures are created equal. If you're looking to stay prepped from the cold this season, you can narrow down your search for the perfect home, check out these available properties.
Disclaimer: Shop Owner Finance/ TL Global is not a lender. We are a real estate training agency. The Content is for informational purposes only, you should not construe any such information or other material as legal, tax, investment, financial, or other advice.