Porter, TX owner-financed & rent-to-own homes (no credit)
Posted by Alexander Burlat on Tuesday, July 13, 2021 at 9:41 AM
By Alexander Burlat / July 13, 2021
Comment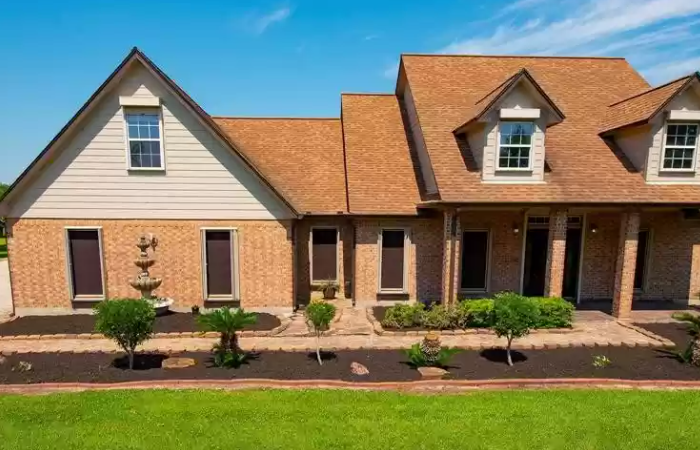 Porter is a safe and quaint community in Montgomery County in the southeastern part of the state. This location is well sought-after by many families because of its convenient access to metropolitan areas such as Humble, The Woodlands, and Spring.
Even though Porter features a large selection of homes to choose from, the housing market is competitive due to the city's desirable location. For prospective buyers struggling with credit, a competitive market makes the home buying process even more challenging. Though no credit check programs such as rent-to-own and owner-to-own are some of the options available to buyers in this situation, in this guide you will learn about a unique third-party owner financing with features similar to a conventional mortgage. You will also get free access to all Porter home listings.
Why Buy an Owner-Financed Home in Porter, TX?
The following Porter real estate market overview will help you decide if the city is the right home buying destination for you and your family:
There are 200-300 homes for sale in Porter and they usually sell after 80 days with a median listing price of $310K.
Big Rivers Water Park has everything, whether you want to experience the excitement of a waterslide or simply relax by the pool. This fantastic park features a variety of water activities, including numerous slides, an outdoor maze, and lots of open area to relax and enjoy the sunshine.There are also plenty of shallow places in the pools and around for infants and small children, making it a great family attraction.
The Spring Creek Greenway Nature Center is a great place for the whole family to enjoy, with several acres of grassy spaces for resting and picnics. You can go for a hike on one of their paths or go fishing in the center's beautiful lake. The nature center itself offers a variety of educational opportunities for the whole family to learn about the natural world.
The Gater Bayou Adventure Park is another fantastic water park for the family, featuring water slides in the pool and surrounding lake, as well as a gater farm with alligator families that you'll adore! You may also experience a zip line for a new perspective of the park and exciting fun for the whole family.
Check out the Children's Museum Houston if you don't mind driving a small distance to the city. The museum, appropriately named A Playground For Your Mind, features nearly 90,000 square feet of interactive displays, including a virtual ambulance and retail store that kids can run, a lot covered in artificial snow, and much more.
Best Places to Buy a Home Near Porter
How to buy no credit home in Porter with owner financing
It might be tempting to opt for a financing arrangement when you're struggling with credit—but unique seller financing is a better alternative than rent-to-own or owner-to-owner financing. As long as you can arrange for a reasonably large down payment, you can buy any single-family home listed on the market in Porter with owner financing.