Port Bolivar, TX Rent-to-Own & Owner-Financed Homes (No Credit)
Posted by Alexander Burlat on Thursday, June 24, 2021 at 1:41 PM
By Alexander Burlat / June 24, 2021
Comment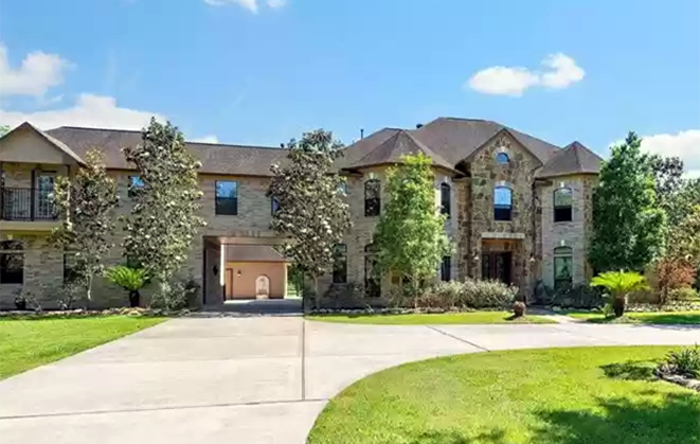 Port Bolivar is located on Texas' picture-perfect Gulf Coast, which provides stunning beachfront panoramas, inexpensive residences, and excellent attractions and facilities nearby. Port Bolivar's stunning location (on the other side of Kemah, Texas City, and San Leon) and exceptional quality of life draw many new residents each year, making it a popular choice for families, commuters to Houston, and tourists alike. The median listing price is around $510K; however, you will find that the price range offers affordable options for budget-conscious families. Port Bolivar has affordable homes. It is a buyer's market so you will have all the time and options until you land your dream home. This is also nautical, which means most of the area has access to the ocean or other bodies of water—more opportunities to go boat, fish, and swim!
Rent-to-own financing is popular among house buyers searching for no credit check homes in Port Bolivar because it allows them to purchase with bad credit and secure the purchase price. However, the main downside is that you can't buy any property you want like a bank-approved buyer. This may be addressed with the aid of a unique third -party owner financing program in Port Bolivar.
In this guide, you will have free access to all the homes listed for sale in Port Bolivar. You will also learn how you can buy any of these homes with owner financing.
Why Buy an Owner-Financed Home in Port Bolivar, TX?
The following Port Bolivar real estate market overview will help you decide if the city is the right home buying destination for you and your family:
The median listing price is around $510K with 500-600 homes available for sale, you will even be able to find a single-family home listed for as low as $170K.
Port Bolivar has more homes available for sale than buyers, so you won't feel the need to worry about getting into competition with other homebuyers.
Port Bolivar is a peaceful town since few residents are prone to being rowdy. Because there are few families with children living at home, the town is calmer. It also has a small rental population and college students, but the main reason is that fewer people live here.
Port Bolivar is known for its many wonderful beaches and the magnificent Fort Travis Seashore Park, fishing on the mile-long North Jetty, and birdwatching on the Bolivar Flats. Surfing, swimming, boating, fishing, water sports, and bicycling are all popular leisure and recreational activities in this seaside community.
There are a wide variety of great attractions in this town. In addition to its elegant beaches and outdoor activities, the city also holds attractions like the Bolivar Lighthouse, free ferry, and bird-rich Bolivar Flats. It also offers near access to Galveston and its rich variety of museums, parks, and beaches as well as to Houston and its world-class collection of attractions and amenities.
The Jane Long Festival at Fort Travis, the Crystal Beach Crab Festival, the Mardi Gras Parade, and the Christmas Parade in adjacent Crystal Beach are all local festivals and activities on the Bolivar Peninsula. All of Galveston's attractions are just a short boat ride away.
Best Places to Buy a Home Near in Port Bolivar
How to buy no credit home in Port Bolivar with owner financing
Owner-financing allows you to shop like a bank-approved buyer while you work with a licensed Realtor, you can even choose any of the houses listed on the market in Port Bolivar. With third-party seller financing, you can purchase any home at a fixed rate even if you're struggling with credit. Unlike rent-to-own or owner-to-owner financing, this arrangement stands out because you have the freedom to browse the entire housing market without the hassle of credit checks, income verification, balloon payments, and pre-payment penalties.