Perks of Living in Fredericksburg, TX
Posted by Jhon Ford Cordova on Tuesday, August 1, 2023 at 10:30 AM
By Jhon Ford Cordova / August 1, 2023
Comment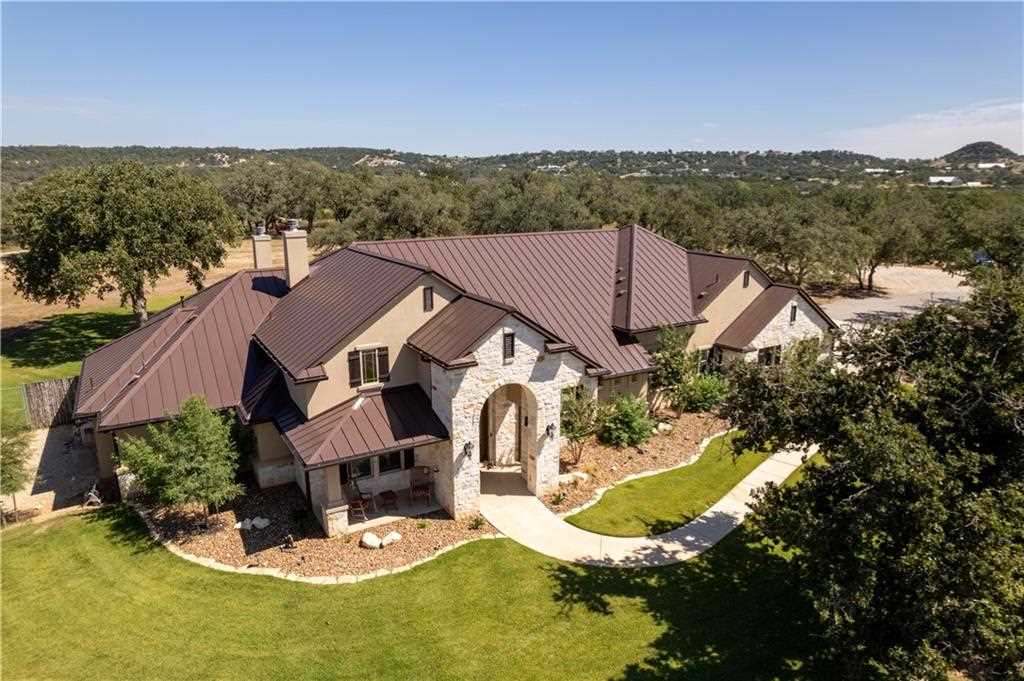 Welcome to Fredericksburg, TX, a charming town nestled in the heart of the Texas Hill Country! If you're looking for a place that combines rich history, picturesque landscapes, a vibrant cultural scene, and a warm and welcoming community, then Fredericksburg is the perfect destination for you. In this article, we'll explore the numerous perks that come with living in this delightful Texan town.
What is Fredericksburg, TX?
First things first, let's get acquainted with Fredericksburg. Founded in 1846 by German immigrants, this town has preserved its historical roots while embracing modern-day amenities. It boasts a population that values tradition, yet embraces new experiences and welcomes visitors with open arms.
Historical Charm and Heritage
Stepping into Fredericksburg feels like stepping back in time. The town proudly showcases its rich history through well-preserved historic buildings, including pioneer homesteads, old churches, and unique architecture. The National Museum of the Pacific War, dedicated to Admiral Chester Nimitz, offers an immersive experience into the town's connection with World War II.
Stunning Natural Beauty
Surrounded by the breathtaking beauty of the Texas Hill Country, Fredericksburg offers an abundance of scenic vistas. Enchanting wildflower displays in the spring, rolling hills, and lush vineyards create a picturesque landscape that residents cherish. Hiking trails and parks like Enchanted Rock State Natural Area provide ample opportunities for outdoor enthusiasts to explore the wonders of nature.
Thriving Arts and Culture Scene
Despite its small-town charm, Fredericksburg boasts a vibrant arts and culture scene. Art galleries, live music venues, and theaters add a touch of sophistication to the community. The First Friday Art Walk and live music events offer regular doses of cultural indulgence for residents to enjoy.
Delightful Culinary Experiences
Foodies will find themselves in culinary heaven in Fredericksburg. From traditional German fare to innovative Tex-Mex dishes, the town's diverse dining options cater to all tastes. Don't miss out on the local farmer's market, where you can find fresh, organic produce and artisanal products.
Vibrant Shopping Opportunities
Fredericksburg's Main Street is a shopper's paradise, lined with an array of boutique stores, antique shops, and specialty stores. The town takes pride in supporting local businesses, making shopping here an experience that goes beyond just purchasing goods.
Welcoming Wineries and Breweries
Fredericksburg is also known for its wineries and craft breweries. The region's fertile land and favorable climate create the perfect conditions for vineyards. Touring the wineries and enjoying wine tastings is a delightful way to spend your weekends.
Community Events and Festivals
The town's strong sense of community is evident in its frequent events and festivals. From the annual Oktoberfest celebration to the Fredericksburg Food and Wine Fest, there's always something exciting happening that brings residents together.
Quality Education and Healthcare
For families, Fredericksburg offers excellent educational opportunities. The local school district is known for its high standards of education, ensuring that children receive a quality learning experience. Additionally, the town's healthcare facilities provide top-notch medical care for residents.
Close-Knit Community
One of the most significant perks of living in Fredericksburg is the sense of belonging and tight-knit community. Neighbors become friends, and newcomers are warmly welcomed. It's a place where everyone knows each other's names and where you can find support and friendship.
Outdoor Recreation
Nature enthusiasts will find endless opportunities for outdoor recreation in and around Fredericksburg. Whether it's hiking, biking, fishing, or stargazing, the town's natural surroundings offer a playground for outdoor adventurers.
Relaxed Pace of Life
In Fredericksburg, life moves at a more relaxed pace. Unlike the hustle and bustle of big cities, residents can enjoy a calmer, laid-back lifestyle, savoring the simple pleasures and making the most of every moment.
Real Estate and Housing
The real estate market in Fredericksburg offers a diverse range of housing options, from historic homes to modern builds. Whether you prefer a cozy cottage or a spacious ranch, you'll find a property that fits your needs and desires.
Conclusion
Living in Fredericksburg, TX, is a truly rewarding experience. With its historical charm, natural beauty, cultural vibrancy, and strong community spirit, this small Texan town offers a quality of life that's hard to beat. If you're seeking a place that embraces tradition while celebrating modernity, Fredericksburg might just be the place you'll proudly call home.
FAQs
1. Is Fredericksburg, TX, a safe place to live?
Absolutely! Fredericksburg is known for its low crime rates, making it a safe and secure community to reside in.
2. What are the popular outdoor activities in Fredericksburg?
Residents love exploring Enchanted Rock, hiking along the Pedernales River, and enjoying picnics in the local parks.
3. Are there good schools in Fredericksburg for my children?
Yes, the Fredericksburg Independent School District has a reputation for providing excellent educational opportunities.
4. How far is Fredericksburg from major cities in Texas?
Fredericksburg is approximately an hour's drive from San Antonio and about an hour and a half from Austin.
5. Can I find job opportunities in Fredericksburg?
While it's a smaller town, Fredericksburg offers job opportunities in various sectors, and nearby cities expand the scope for employment.