Pecan Grove TX rent-to-own & owner financed homes with no credit check
Posted by Alexander Burlat on Thursday, August 8, 2019 at 12:56 PM
By Alexander Burlat / August 8, 2019
Comment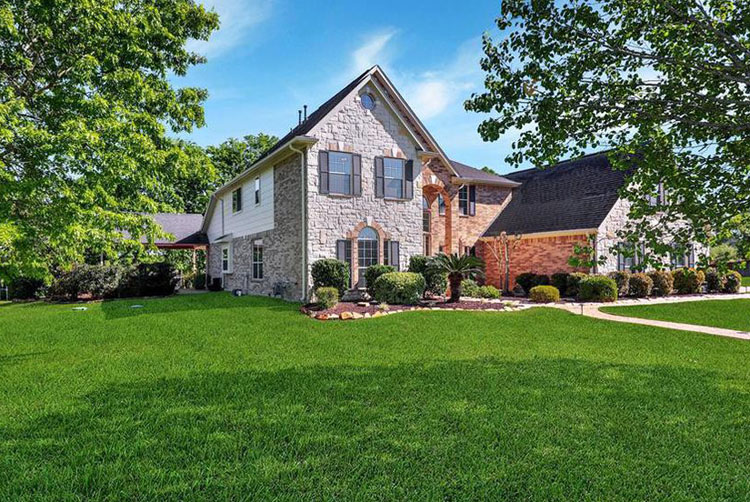 Home to about 18,000 residents, Pecan Grove near Richmond is undoubtedly one of the most sought-after golf course communities in Texas. The excellent family-friendly amenities and top performing schools zoned to the Fort Bend Independent School District (ISD) and Lamar Consolidated ISD in Pecan Grove are the biggest draw for home buyers. The residential development in the recent years has been fast, but the restrictions imposed by the local property owners association have preserved the area's original appearance and suburban vibe.
Regardless of your credit situation, you can consider buying a rent-to-own or owner-financed home in Pecan Grove TX because homes here are comparatively affordable and you'll have a lot of options to choose from. With the median home price of just $270,000, it will be extremely easy for you to arrange for a down payment in this Fort Bend County suburb. About 80 homes are listed for sale in Pecan Grove most weeks which means that you can explore the market and easily find a home that fits in your budget and needs. Owner financing makes it possible to buy any home you want with bad credit or no credit check.
Explore the Pecan Grove home listings below to find your dream home regardless of your credit situation. Get in touch with us by filling up the form on the property listing page and we will get you started on your home buying journey in no time.
Why buy a rent-to-own or owner financed home in Pecan Grove
Here are a few of the reasons why you should consider buying your dream home in Pecan Grove:
Affluent suburb and low cost of living
Despite being an affluent suburb near Houston, the low cost of living (compared to the median home income) comes as a pleasant surprise to families and individuals moving here. The main reason for the low cost of living is affordable housing. While the median household income is over $100,000, you can easily buy a 3-4 bedroom home for $250,000 - $300,000 in Pecan Grove. This has led a large number of families to migrate to Pecan Grove. For this reason, Pecan Grove is considered one of the best places to live in Texas.
Top performing schools
Most homes in Pecan Grove are zoned to Fort Bend ISD and Lamar Consolidated ISD. Both school districts are home to some of the top-performing schools in Texas. These schools are near Pecan Grove homes. Some of the public elementary, middle, and high schools include
Elementary Schools
Austin Elementary School
Frost Elementary School
Pecan Grove Elementary School
Middle Schools
James Bowie Middle School
Wertheimer Middle School
Wessendorff Middle School
High Schools
Briscoe Junior High School
Foster High School
Lamar Consolidated High School
Travis High School
There are also many private and charter schools that your children may attend in Pecan Grove
Master-planned community with excellent amenities
Pecan Grove is a favorite designation for homebuyers who have sports and entertainment facilities on their list of properties when choosing a neighborhood. Pecan Grove is home to some of the best sports and entertainment centers for kids as well as professional sportspersons. You kids would love hanging out at Fort Bend Youth Track Club, Lamar Little League baseball, National Fusion Soccer Club, and Richmond Grizzlies Lacrosse Club, all of them near Pecan Grove.
Pecan Grove Plantation Country Club is one of the most popular places in Pecan Grove for families. It features an award-winning golf course. The master-planned community boasts almost all types of excellent amenities including parks, playgrounds, community swimming pools, tennis courts,
Planned development and community bonding
The local property owners association organizes community events throughout the year, particularly during the holidays. The families here love Christmas light competitions, Easter egg hunts, and similar fun events during the festival season. It helps you develop social ties easily.
Another factor that makes Pecan Grove popular among families is that most homes are owner-occupied here.
The Pecan Grove property owners association is responsible for the upkeep and maintenance of common community areas including parks and playgrounds. It has imposed some deed to preserve the original feel and vibe of the Pecan Grove neighborhoods. It is for this reason that most neighborhoods feature tree-lined streets and pristine sidewalks.
A wide range of home buying options
Single-family homes dominate the residential property market in Pecan Grove, but the good news is that these homes are available in all kinds of price ranges, sizes, and locations. The most affordable option is 3-4 bedroom single-family homes.
Popular Neighborhoods in Pecan Grove
Pecan Grove at Jacobs Reserve
If you're looking for a modest yet modern neighborhood to call home, this unassuming Pecan Grove Subdivision offers modern ingenuity and the vintage atmosphere of a traditional southern town. Most properties here are also at least 5 years old with affordable options for budget-conscious buyers.
Pecan Grove Estates
One of the more affordable housing markets in the area, Pecan Grove Estates offers residential properties sitting on open green lots for $200,000 or less. While it's almost an hour to downtown Houston, the nearby cities of Sugarland and Missouri offer access to urban amenities and other big-city attractions.
Pecan Grove Plantation
With premium housing choices and robust quality living, it's hard to see why aspiring homeowners won't be drawn to Pecan Grove Plantation's allure. This hidden gem of a gated community offers the best-kept recreational facilities this side of H-Town including a plantation-style clubhouse jampacked with community events all year long.
Other Areas to Buy Owner-Financed Homes in Pecan Grove
| | |
| --- | --- |
| Pecan Grove Addn | The Greens at Pecan Grove |
| Pecan Grove Unrecorded Subdivision | The Terrace at Pecan Grove |
How to buy a Rent-to-Own or Owner-Financed home in Pecan Grove TX with bad credit
Why would you want to buy a Pecan Grove home with alternative financing arrangements such as rent-to-own or owner financing? Well, the answer is simple. Due to tightening credit standards, even financially disciplined individuals and families are finding it difficult to qualify for a mortgage in Pecan Grove, or anywhere else in the U.S. for that matter. Owner financing helps you overcome credit-related obstacles and realize your dream of homeownership.
An important thing to consider is which alternative financing options you should consider: owner financing or rent-to-own. While both these options enable you to buy your dream home in Pecan Grove with bad credit or no credit check, the biggest drawback with rent-to-own is that you won't be able to buy any home you want with this financing method. The reason is that Pecan Grove homes are rarely listed for sale with the rent-to-own method. However, in our system, we will help you learn how you can buy any home – even a brand new one – with owner financing.
Get in touch with us today to know more.