Pearland TX rent-to-own & owner financed homes with no credit check
Posted by Alexander Burlat on Sunday, July 28, 2019 at 9:19 AM
By Alexander Burlat / July 28, 2019
Comment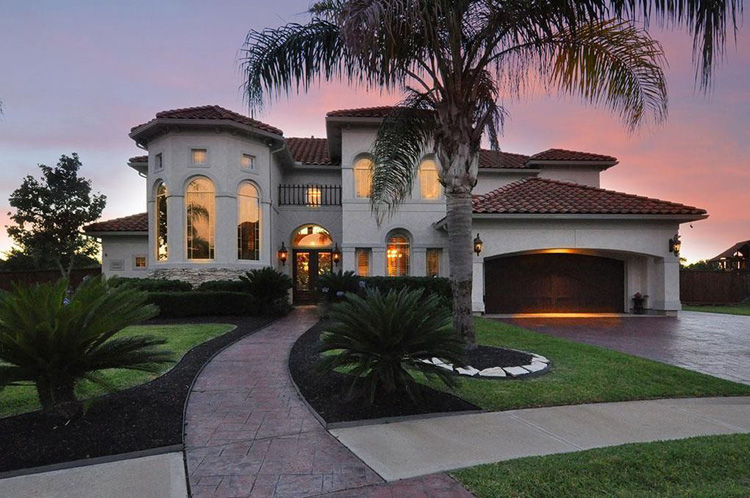 Pearland TX is one of the most sought-after housing markets near downtown Houston and for good reasons. Several surveys and studies have ranked it as one of the top suburbs in America. Portland neighborhoods are known for their top-performing schools, all types of world-class amenities such as golf courses, pools and playgrounds, green space and easy access to downtown Houston. While a lot of commercial development has taken place recently, several Pearland neighborhoods have preserved their rural feel and look.
Despite being a favorite destination for families and individuals, Pearland is a fairly affordable housing market with median home prices hovering around $265,000. If you take into consideration the good quality of life and low cost of living that Pearland TX neighborhoods offer, homes in this price range will definitely be considered a bargain deal. In this guide, we will explain in detail all the features of this city within the Houston–The Woodlands-Sugar Land metropolitan area, but if you are a credit-challenged home buyer looking to purchase a rent-to-own or owner-financed home in Pearland with no credit check or income verification, you can jumpstart your home buying journey by exploring some of the home listings below. We will help you learn how to buy any Pearland home you want with owner financing regardless of your credit situation.
Housing Market
Median Listing Price
$385,000
Average Days on Market
39 Days

Public Schools
50

Homes for Sale
505
Commute Times
Downtown
35 Minutes

Medical Center
28 Minutes

Museum District
24 Minutes

Energy Corridor
50 Minutes
Pearland City Appreciation Trends
Discover the Best of Pearland
Houston's finest may easily be accessible from Pearland but there are a trove of gems to explore:
Dining
✓

Magnolia Cajun Comfort

✓

Portara Fresh Mediterranean

✓

Cava

✓

Killen's Barbecue

✓

Good Vibes Coastal Kitchen

Nightlife
✓

The Noble Experiment

✓

JP McNasty's

✓

Bakfish Brewing

✓

Valenson's Brewing Company

✓

Cleo Lounge

Shopping
✓

Red White & Blue Dollar Store

✓

Pearland Town Center

✓

Tanger Outlets Houston

✓

Shadow Creek Town Center

✓

The Crossing @ 288
Leisure and Entertainment
✓

The Gulf, Colorado, and Santa Fe Railroad Depot

✓

Sri Meenakshi Temple

✓

Bass Pro Shop

✓

Kids' Backporch Productions

✓

Pearland Recreation Center and Natatorium
Parks and Recreation
✓

Shadow Creek Ranch Disc Golf

✓

John Hargrove Environmental Complex & Wetlands

✓

Shadow Creek Ranch Nature Trail

✓

288 Lake

✓

Independence Park
Groceries
✓

H-E-B

✓

Kroger

✓

Randall's

✓

Sprouts Farmers' Market

✓

Walmart Supercenter
Why to buy a rent-to-own or owner financed home in Portland with no credit check
Here are a few of the reasons why you should consider buying a home in Portland TX:
Top performing schools
Pearland homes are zoned to the Pearland Independent School District. Here is the list of some of the top performing elementary, middle and high schools in Pearland:
Elementary Schools
Silvercrest Elementary School
Magnolia Elementary School
Shadycrest Elementary School
Silverlake Elementary School
Rustic Oak Elementary School
C J Harris Elementary School
Massey Ranch Elementary School
Challenger Elementary School
H C Carleston Elementary School
Barbara Cockrell Elementary School
E A Lawhon Elementary School
Middle Schools
Pearland J H West
Pearland J H East
Sam Jamison Middle School
Rogers Middle School
Berry Miller J High School
Alexander Middle School
Leon High Sablatura Middle School
Pearland J H South
High Schools
Glenda Dawson High School
Robert Turner College And Career High School
Pearland High School
Shadow Creek High School
Easy to develop social ties
Almost 90% residential properties in Pearland are owner occupied. A high percentage of owner-occupied homes indicate that it would be easier for you and your family to develop social ties in this popular suburb. Almost 67% residents are married, higher than the Texas average of 56%. As many as 58% households have kids under the age of 18 which is also higher than the Texas average of 47%.
Home to over 124,000 residents, Portland features a diverse community. About 60% residents report their race to be white, while Asians and Black or African Americans make up 30% of the population. The city has reported a steep increase in population with professionals and families moving to the suburb because of urbanization and commercial development. No wonder, Pearland ranked as the 10th fastest growing city in the U.S., compared to other cities with a population of 50,000 or more in 2010.
Another reason for the city's popularity among families is that Pearland provides kids good educational environment conductive to their academic success. Almost 83% residents have a college degree which is higher than the national average of 60%.
Amenities and Accessibility
Pearland features many parks, playgrounds, outdoor pools, nature parks, bike and hiking trails and recreation and entertainment centers.
Pearland is home to some of the best master-planned communities in Texas. They include Silverlake, Silvercreek, Shadow Creek Ranch, and Green Tee Terrace. There are three golf courses in suburbs.
The city offers easy access to downtown Houston as well as some of the most popular suburbs and communities including Sugar Land, Fresno, Stafford, Webster, Missouri City, Clear Lake City, Friendswood, League City, Brookside Village, Sunnyside and Sienna Plantation.
A wide selection of homes
While many Pearland neighborhoods are known for homes on large wooden lots, you can also find residential properties that sit on small or medium-sized lots. The lot sizes begin at 1000 square feet and go up to 15,000 square feet.
These properties are affordable. Despite being a sought-after housing market, Pearland is affordable. It makes the city a suitable place to buy a home in for credit-challenged home buyers.
Popular Pearland neighborhoods and communities
Below are some of the most popular neighborhoods and communities in Parkland TX
Downtown Pearland
Surrounded by lush greenery, lakes, and community parks, central Pearland offers a rural small-town vibe. It's not part of Houston's public transit network but it offers quick access to recreational spaces, nature trails, shopping, vibrant nightlife, exceptional dining, and luxurious amenities within the city and the downtown area.
Shadow Creek Ranch
Shadow Creek Ranch offers a quiet retreat with large cozy homes surrounded by sprawling greens, towering trees, magnificent lakes, and countless recreational spaces. Highway 288 offers a quick commute to downtown Houston, Texas Medical Center, and all the surrounding commercial areas.
CountryPlace
This cozy community of affordable, low-maintenance community homes inspired by different architectural designs has been part of Pearland since the early 80s. Continuous developments over the years helped maintain the homey vibe with residents enjoying a host of resort-style amenities for a prolific social life and active lifestyle.
Other Areas to Buy Owner-Financed Homes in Pearland
Villages of Edgewater Estates

The Villages at Mary's Creek,

Clear Creek Park, Willetts,

The Lakes at Highland Glen,

Cabot Cove,

Westminister

Stonebridge,

Oakbrook,

Canterbury Park,

Pearland Park Estates,

Highland Crossing,

Oakbrook Estates,

Hasting Acres,

Willetts,

Clear Creek Estates,

Dixie Woods,

Park Village Estates,

Towne Lake Estates,

Willowcrest Pearland,

Sunset Lakes,

Pearland Farms,

Woodcreek,

The Lakes at Countryplace,

Longwood Park – Pearland

Springfield Pearland,

Shadycrest,

Corrigan North,

Southlake (Pearland),

Westwood Village,

Willow Lake Estates,

Mimosa Acres,

Shadow Ridge,

Audubon Place,

Sleepy Hollow Pearland,

Massey Lakes Estates,

Southern Oaks (Pearland),

Orchard Glen,

Parkview,

West Lea,

Shadow Creek Ranch,

Scofield,

Dixie Hollow,

Ravenwood Estates,

Southern Trails West

Silver Creek,

River Mist

Fairway Village,

Autumn Lake,

Silver Lake,

Alexander Landing,

Southwyck,

Pearland Lakes,

Waterbury Estates,

Linwood Pearland,

Cypress Village,

Crystal Lake,

Sheldon Cove

Creekside Pearland,

Cullen Park Estates

Twin Creek Woods,

Pearland Estates,

Parks at Walnut Bend,

Briarglen,

Sunrise Lakes,

Southwyck

Banbury Cross,

Jenkins,

Parkside at Pearland,

Ashton Park

Regency Park,

West Friendswood,

South Hampton,

Shadow Grove

Twin Lakes Pearland,

Pine Hollow,

Southdown,

Green Tee Terrace,

Willowick,

Pine Hollow Estates,

Bellavita At Green Tee,

Villa D'Este,

Villa Verde,
Pearland real estate market trends
Pearland has gone through a lot of gratification over the past few years. The commercial development has driven the residential property market to a great extent. Pearland used to have a rural feel but as new businesses and commercial establishments set up shop in this suburb, it has seen urban sprawl as of late. The development has had a direct impact on home prices. The median home price is $265,000; however, the suburb features many expensive neighborhoods where buying a home would cost you almost $1M.
You will find about 600-650 homes listed for sale most weeks. It means that a wide selection of homes will make it easier for you to find a property that fits your budget and requirements.
Pearland features a healthy balance of supply and demand. It means that buyers don't necessarily have to get into bidding wars on desirable homes. You will have a wide range of options when you are in the Pearland housing market looking for your dream home. You don't have to waive contingencies which may be the case in a seller's market. You can also negotiate on the listing price.
If you need a qualified realtor specializing in Pearland neighborhood to help you sort through complex home buying formalities, get in touch with us today.
How to buy a rent-to-own or owner financed home with bad credit in Pearland TX
The cozy small-town vibe surrounding Pearland offers a pleasant living experience that's on a league of its own. While the dazzling homes and beautiful scenery should be enough to attract any aspiring homeowner, the city's true charm lies in its reputation as one of the safest and most progressive locales beyond Houston's famed inner loop
Pearland offers an array of affordable housing options considering its accessibility to some of Houston's finest attractions. But mortgage approvals continue to elude buyers in the because of credit and financial challenges. TL Global's third-party owner-financing program can help you find your dream home around the Missouri area. This arrangement is:
Free of balloon or pre-payment penalties
Have fixed monthly & interest rates
Eligible for a 30-year amortization period
You usually have two options if you can't get a home loan from a traditional lender due bad credit
You can either a Portland rent-to-own home or an owner financed home.
Of all the Pearland homes listed for sale, only a handful are sold with rent-to-own or owner financing arrangement. However we can help you learn how to buy any home in Portland or anywhere in Texas with no credit check or income verification. Owner financing makes it possible, but not in the usual way.
If you are interested in learning more about our real estate brokerage services specializing in helping credit challenged individuals and families acquire any home – even a brand new one – regardless of their credit situation, contact us today!