Pasadena TX rent-to-own & owner financed homes with no credit check
Posted by Alexander Burlat on Tuesday, January 21, 2020 at 5:50 PM
By Alexander Burlat / January 21, 2020
Comment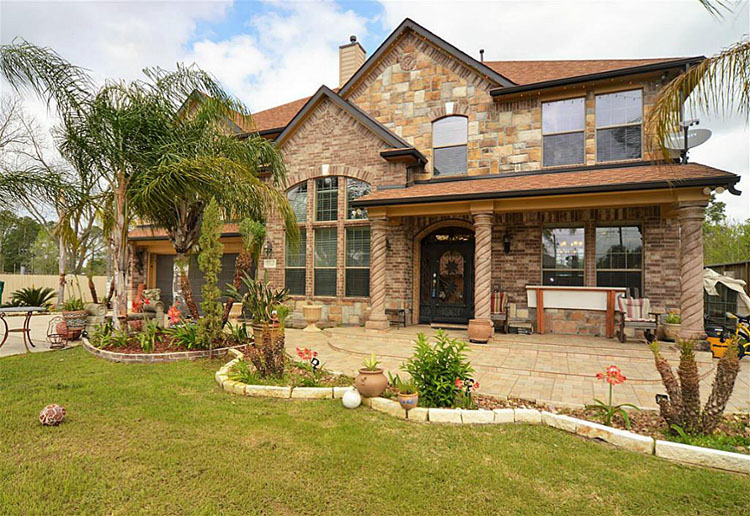 If you are looking for affordable homes near downtown Houston, one of the housing markets you should definitely explore is Pasadena. Located just 20 minutes from downtown, Pasadena is a popular destination for credit-challenged home buyers. According to the National Association of Realtors, the median listing price is just $180,000. It means that you can buy a beautiful single-family home for less than $200,000. Pasadena features many family-friendly amenities including parks, playgrounds, top-rated schools, and sports and entertainment centers.
If you are looking to buy a rent-to-own or owner-financed home in Pasadena, you should know that you can buy any home you want with alternative financing options in case you are not able to qualify for a conventional mortgage. Browse the Pasadena home listings below and get in touch with us by filling out the form on the property listing page. We will help you learn how to buy any home you want with owner financing:
Why buy a rent-to-own or owner-finance home in Pasadena
Here are a few reasons you should consider buying a home in Pasadena TX:
Fast real estate appreciation
Pasadena is currently a seller's market, primarily because despite being so close to the downtown area, the homes are comparatively affordable. What it means is that you will likely see a fast appreciation in the value of your home. You will build equity faster which will help you to refinance with a conventional lender. You can buy a home in Pasadena with owner financing and then refinance with a lender.
A wide selection of homes
If the NAR data is any indication you will find about 350 homes listed for sale in a wide price range. It means that it will be easier for you to buy a home as per your needs and in your budget. There are over 10 neighborhoods in the city. Some of them such as Mount Vernon are expensive with a median listing price of $193,000, while others such as Downtown Pasadena are comparatively affordable with a median listing price of $148,000.
Schools
There are over 75 schools in Pasadena, some of them with a GreatSchools rating of 7 or above. Here are a few of the most notable schools in the city:
Elementary Schools
Carpenter Elementary School
Fairmont Elementary School
Brookwood Elementary School
G W Robinson
Bailey Elementary School
Turner Elementary School
Ed High White Elementary School
Middle Schools
Seabrook Intermediate School
Yes Prep - Southeast
Bondy Intermediate School
Fairmont Jr High School
Carter Lomax Middle School
High Schools
Clear Lake High School
Yes Prep - Southeast
Deer Park High School - North Campus
Excellent amenities
There are many tourist attractions in and around Pasadena: Shuttle Cockpit, Space Center Houston, Port of Houston, San Jacinto Monument, Armand Bayou Nature Center, Heritage Park & Museum, Houston Museum of Natural Science, Museum of Fine Arts Houston, Houston Zoo, Children's Museum of Houston, JP Morgan Chase Tower, Discovery Green, Houston Galleria, and Surfside Beach to name a few.
Pasadena also features many playgrounds, parks, community swimming pools.
Diversity
Regardless of your ethnic or religious background, you will find it extremely easy to develop social ties in Pasadena. Home to nearly 150,000 residents, Pasadena features diversity and this makes it an ideal destination for families and individuals alike. People from all nationalities call this city their home.
Popular Neighborhoods in Pasadena, Houston
Baywood Oaks
A neighborhood of mostly large homes with open lots, it's not that hard to see why Baywood Oaks is popular among families. There are a few options for every homebuyer here on any budget with properties priced anywhere between $250,000 to $1,000,000.
El Jardin Del Mar
This wonderful, restful community has a bit of history to it by being once part of the Red Bluff Ranch owned by William Plunkett Harris. Now, it's home to more than 350 beautiful homes, a community beach, a couple of parks, and a host of year-round community events.
Vista Villas
The scenic, tree-lined streets of Vista Villas make them one of the more attractive and walkable neighborhoods in Pasadena. Most properties are larger than the usual single-family home but it's quite surprising that you can get them at a median listing home price of $300,000.
Clear Lake City
If you wish to stop and enjoy the view every time you step out, then you'll get to enjoy it here in clear lake city. The tree-lined streets here lead to luscious green spaces such as Texas Avenue Park and Walnut Park. Residents also get to enjoy several spots for shopping, dining, and entertainment.
Golden Acres
For those who just love food or are constantly craving something different now and then, Golden Acres boasts some of the best local dining spots in Pasadena. For a neighborhood that's rich in big-city amenities, it's hard not to consider this your new home especially with the $231,000 median listing home price.
How to buy a rent-to-own or owner-financed home in Pasadena
Here at Shop Owner Finance, we can help you learn how to buy your dream home in Pasadena even if you have bad or non-existent credit. Owner financing can help you buy any home you want.
Get in touch with us today to learn more!