Panorama Village, TX owner-financed & rent-to-own homes (no credit)
Posted by Maxi Calibo on Thursday, July 15, 2021 at 12:43 AM
By Maxi Calibo / July 15, 2021
Comment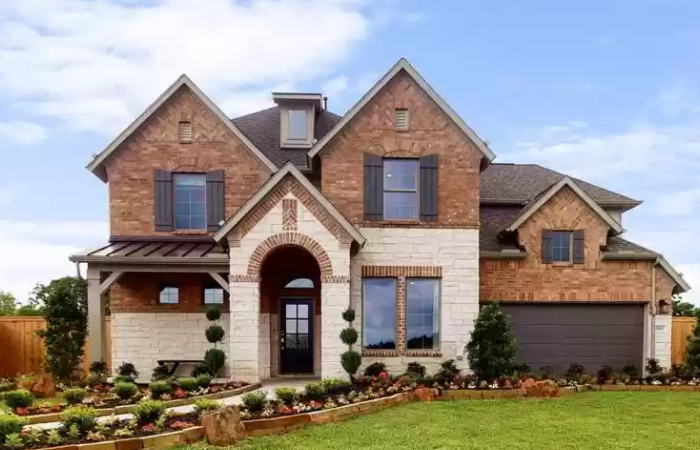 Panorama Village was founded in the early 1960s as a renowned golfing community and rapidly evolved into a weekend getaway. Panorama Village is near other prominent places like Spring, Willis, and Tomball. Commuters like the short commute to Intercontinental Airport, while families choose Panorama Village because of the peaceful environment it provides. Panorama Village features three municipal parks, a public pool, and a pavilion constructed around a 27-hole golf course. Residents appreciate the community's beauty and have access to all city resources.
One of the most common problems people face when purchasing a single-family house in Panorama Village is to be turned down for a mortgage due to their credit situation or employment status. While the majority of these potential house buyers opt for rent-to-own or owner-to-owner financing arrangements to fund their purchase, both alternatives may put you in a difficult financial situation, in the long run, owing to terms like balloon payments and pre-payment penalties. We can teach you about a unique third-party owner financing program that works similarly to a traditional mortgage and allows you to buy any house you choose without having to prove your credit or income.
In this guide, you will have free access to all the homes listed for sale in Panorama Village. You will also learn how you can buy any of these homes with owner financing.
Why Buy an Owner-Financed Home in Panorama Village, TX?
The following Panorama Village real estate market overview will help you decide if the city is the right home buying destination for you and your family:
The median listing price is $225K and you will be able to choose from the 20-30 homes that are listed on the market for sale most weeks. Homes usually sell after 60-70 days after being listed on the market.
One of the venues in Panorama Village where you can enjoy family-friendly fun is 7 Acre Wood—there is a petting zoo, pony riding, children's playground, play town, mini golf course, and field trips that are held all year. 7 Acre Wood provides children of all ages a one-of-a-kind experience.
Panorama Golf Club, located just north of The Woodlands, Texas, has some of the greatest golf courses in the Houston region. Golfers of all skill levels may enjoy a terrific golfing experience at even better pricing with three different nine-hole layouts to select from.
Living in Panorama Village is peaceful and fun-filled for families because of the recreational and leisure centers as well as numerous community events held throughout the year. A big golf course, a lovely pool, and multiple parks are available. They also have activities at the clubhouse for Halloween, the Fourth of July, New Year, and other holidays.

Calico Fresh Farm is a local farm in Conroe which conveniently borders Panorama Village. They serve amazing food all year long and according to the seasons. They also have a state license and staff with a combined 75 years of expertise. Raw milk and creams, as well as farm-fresh eggs, are available on a regular basis. Cheeses, meats, and yogurts are also available. All of their livestock is pastured, and some of their goods are organically certified.
Most Popular Panorama Village Neighborhoods for Owner-Financed Homes
Westchester
Westchester's wide selection of homes that range from manor-style abodes to larger traditional houses and affluent cottages offer upscale housing options without the hefty price tag. It's close to everything Panorama Village has to offer and minutes away from both Sam Houston National Forest and Lake Conroe.
Camellia
Modern housing options close with furnished walkways and landscaped front lawns are a refreshing site for both locals and visitors alike. It's close to Panorama Village's most frequented hotspots such as the Panorama Golf Club and the Panorama Village Thunderbird Park.
Parkside of Panorama
Parkside of Panorama's affordable housing choices makes this small and intimate community a first-timer's gateway to luxury living. The area features listed properties that were built as recently as 2006 and it continues to develop into one of the most walkable and bike-friendly communities.
Best Places to Buy a Home Near Panorama Village
How to buy no credit home in Panorama Village with owner financing
Mortgage approvals can be difficult to come by, especially if you have a low credit score. While rent-to-own in Panorama Village may appear appealing, it does not guarantee immediate homeownership, and you don't have access to the full inventory of homes. A unique third-party financing option can help you fulfill your goal of homeownership without having to go through income verifications or credit checks. You can also buy any home listed on the market for sale.