Paige, TX Owner-Financed & Rent-to-Own Homes (No Credit)
Posted by Alexander Burlat on Monday, March 7, 2022 at 12:55 PM
By Alexander Burlat / March 7, 2022
Comment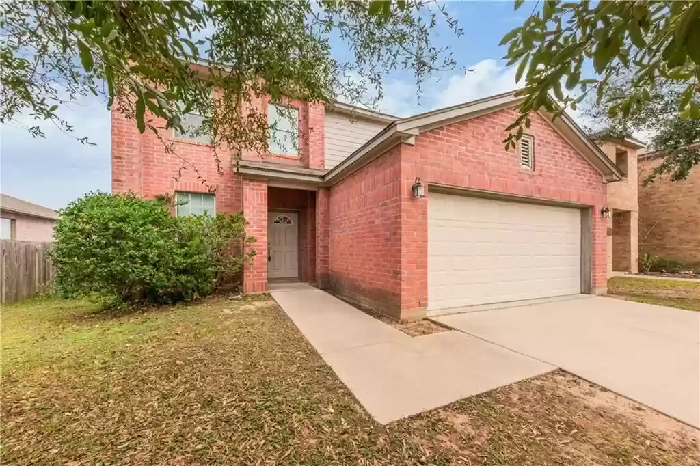 Located right outside Bastrop, Paige is popular among prospective home buyers for being close to key areas such as downtown Austin, Round Rock, Pflugerville, and of course, Bastrop City Proper. Most lots here feature lush green landscaping, complemented by mature trees. Listed properties in the area are priced at $400,000 on average. Families are attracted to the community because of the quiet vibe, low cost of living, and quality education.
You will find about 40-50 homes listed for sale here most weeks. For most buyers, conventional loans remain the primary means of financing. But for homebuyers who are struggling to get approved regardless of reason, a third-party owner financing program in Paige and the rest of the 78659 zip code area, is the next best option. It can help get the home of your choice without credit history documents or monthly income statements.
This guide will help you learn how to leverage owner-financing to make your dream of owning a home here a reality regardless of your credit situation:
Why Buy an Owner-financed Home in Paige, TX (78659)?
Here are a few reasons why you should consider buying a home in Paige:
Residents in and around Paige enjoy easy access to amenities, sites, attractions, and major Austin areas such as downtown Austin, Bastrop, Round Rock, and Pflugerville.
It may be a suburb, but Paige offers no shortage of fun things to do throughout the day or for an entire weekend. Some of the most popular sites include Cotton Bowl Speedway, Texas Wendish Heritage Museum, and the Rising Sun Vineyard.
Lake Bastrop Northshore Park offers a ton of outdoor recreational activities to enjoy regularly including boating, fishing, picnic, hiking trails, and camping.
Paige is home to several high-ranking schools such as Lexington Elementary, Giddings Intermediate, and Bastrop High
Most Popular Paige Neighborhoods for Owner-Financed Homes
Ponderosa Homestead
Homebuyers looking to live in a close, intimate neighborhood will surely feel right at home here in Ponderosa Homestead. Properties vary by style, size, and design so finding one that suits the taste, needs, or budget will not be much of a problem here.
Pine Ridge Farm
The cozy rural vibe of Pine Ridge Farms offers a little getaway from all that city hustle. The more expansive lots around here allow residents to savor the fresh air and lush greens at the comfort of their own backyard.
Lincoln Lake Estates
Nestled right at the heart of Bastrop's Lost Pines Region sits Lincoln Lake Estates. The fresh countryside air is a welcome getaway from the urban streets and it also provides convenient routes to some of the county's finest sceneries and attractions.
Other Areas to Buy Owner-Financed Homes in Paige
| | |
| --- | --- |
| Beasley | Pioneer Pines Farms |
| Pine Valley | Paige North |
How to Buy an Owner-financed Home in Paige (78659)
Rent-to-own arrangements have become the go-to alternative for credit-challenged buyers in Paige. But the catch about these types of financing methods is that there is a limited inventory of homes. If you are struggling to get approved for a conventional loan, owner financing may be a better alternative with an amortization period of up to 30 years and fixed monthly payments. This type of financing also comes with no credit check or income verifications.
Interested in learning more? Set an appointment with us today!