Owner financing risks and how to mitigate them
Posted by Alexander Burlat on Sunday, January 20, 2019 at 8:01 AM
By Alexander Burlat / January 20, 2019
Comment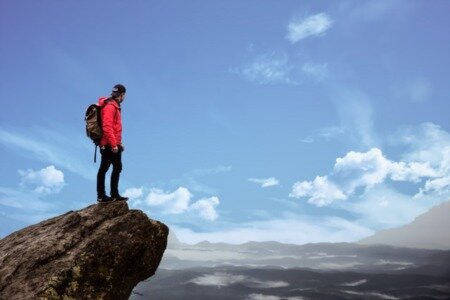 Owner financing helps people who can't qualify for a traditional mortgage to fulfil their homeownership dream. It's a great option for credit-challenged home buyers in Houston or anywhere else for that matter. But like any other type of financing method, there are pros and cons of owner financing also.
Here at Shop Owner Finance, we work with a lot of people struggling with credit and help them buy homes with owner financing. A common question our clients ask us is this: What are the pitfalls of buying with owner financing?
Their concern stands to reason because a home is one of the biggest investments in life. Financial and legal implications of buying a home are long-term.
Let's discuss some of the risks associated with buying a home with owner financing and how to mitigate them:
Due-on-sale clause
When buying an owner financed home, the first thing you need to find out is if the property carries a mortgage and if there are any existing liens on its title.
In case the seller has an outstanding mortgage, he or she might be bound by a due-on-sale clause. A due-on-sale clause means that the seller has to pay off his or her outstanding debt before selling the property to a third-party buyer.
Many sellers who don't know about the due-on-sale clause accept offers from buyers and then realize at the last moment that they first need to pay off their outstanding mortgage. If they can't, the deal falls through.
Here at Shop Owner Finance, our clients never encounter this problem because they don't directly buy from the seller. An investor from our network buys the home and then owner finances it to our client.
It eliminates any risk of last minute surprises and the deal falling through due to the due-on-sale clause.
You should also check whether there other liens or judgements on the property's title. Outstanding property tax or building code violations also can potentially hamper the deal at the last moment.
You should have the property's title inspected by professionals. A real estate attorney can help you spot any red flags in the documents that dictate owner financing terms such as promissory note and deed of trust.
Here at Shop Owner Finance, our clients are assigned a dedicated team of professionals such as a real estate attorney, title inspector and real estate agent who help them navigate through the rubber-stamp process.
Not being able to buy the home you want
Owner financing is not a mainstream financing option. Most sellers will want to get all the cash up front. So finding an owner financed home is difficult. A home that is up for sale may not be in your budget. And if it's in your budget, it may not fit your needs.
While it's a major challenge, the reality is that if you do your homework you can buy any home you want with owner financing in Houston or anywhere in Texas.
For example, we make it possible for our clients to buy any home they want with this financing method. You can find a home you want to buy on this website or enlist the services of one of our real estate agents (at no additional cost to you). You will go on home shopping just the way you do when you are buying with a mortgage. You will hardly notice any difference.
Wondering how we make this possible?
Well, as already mentioned you are not directly buying from the seller. The seller will get paid up-front by an investor from our network. The fact that you are buying with owner financing doesn't make any difference. Your home buying experience will be exactly the same as it is when someone buys with a traditional mortgage.
Interested in learning more about our real estate brokerage service? Check out this page. Explore listings below: