Owner financing for non-U.S. citizens in Houston: A complete guide
Posted by Alexander Burlat on Wednesday, February 27, 2019 at 5:59 PM
By Alexander Burlat / February 27, 2019
Comment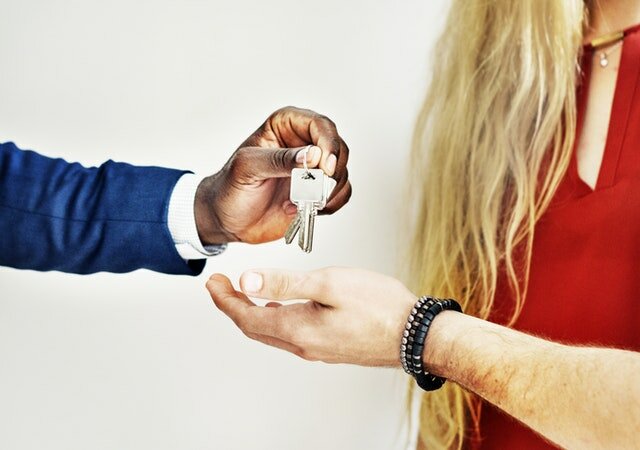 Foreign nationality can be a major disadvantage when it comes to buying a home in Houston TX or anywhere else in the U.S. for that matter. Real estate transaction process is anyway cumbersome due to paperwork and legal formalities, but you – as a non-U.S. citizen - will have to face additional challenges if you are planning to obtain a mortgage.
Here at Shop Owner Finance, we work with people from different nationalities including Spanish, European and Asian citizens and help them buy homes in Houston and other Texas cities with owner financing. In our opinion, owner financing – also known as seller financing – is the best method of financing a property deal in Texas because there is no need for credit check or income verification.
While we will explain momentarily how owner financing makes it easy for foreign national to buy a home, let's first discuss what challenges you are likely to face in the Houston housing market as a non-U.S. citizen:
How mortgage works for foreign nationals in Texas
If you are a green card holder, you are entitled to all types of government financing programs such as an FHA loan. It will be easier for you to qualify for a traditional mortgage.
Experts however say that home buyers with a green card may still need to make a large down payment (up to 25 percent of the property's price). You may also be asked to submit proof of nationality, permanent residency, a few months of bank statement, credit history in the U.S, tax returns and employment history. How long you have stayed in the U.S. can also have an impact on your chances of qualifying for a home loan.
Getting a mortgage is relatively difficult for foreign nationals with a temporary work visa, but they also may be eligible for the government-backed financing programs in certain circumstances just like permanent residents are. You should make sure that your work visa won't expire within one year of applying for a mortgage. In case it is due to expire within one year, the lender may ask you to submit a document proving that your employer will retain your services and help you with visa extension.
The biggest challenge for foreign home buyers is that most of them don't have a credit history in the U.S. (see also: buying a home in Houston with no credit history).
When an American citizen applies for a mortgage, the lenders take into account his or her credit score to decide whether or not to extend credit to that particular borrower. The credit history helps them determine credit worthiness of the applicant. You can build credit history if you have paid a loan such as a credit card debt in the U.S. But it is unlikely that you have ever taken out a loan in the U.S. as a foreign national.
Some lenders may consider your non-U.S. credit history if you are a citizen of Canada or some other countries where the credit reporting system is similar to the one in America.
Getting a traditional mortgage is most difficult for foreign nationals with no work visa or permanent residency status. The government-backed financing programs are not available to these buyers. Some lenders may approve your application for a foreign national loan, but you will pay a higher interest rate and have to put over 25 percent down. You can't make the home you are buying with a foreign national loan your permanent residence. It is for this reason that most foreign nationals are investors.
Non-U.S citizens are required to obtain TIN (taxpayer identification number) under the Foreign Investment in Real Property Tax Act (FIRPTA) in certain circumstances.
When buying with cash, you have to prove the source of money. Real estate professionals in the U.S. are required to report all cash transactions over $10,000 to the federal government agencies. Consult with a CPA to know more about how cash transactions are handled in real estate.
Many people believe that buying a home with cash is the easiest way for foreign nationals. However, we – here at Shop Owner Finance - disagree because there are many legitimate alternative financing options available to foreign buyers. The best thing about these options is that there is no need for credit check or income verification. Owner financing is one of the methods that many non-U.S. citizens are using to buy homes in Houston and other Texas cities.
Why owner financing for foreign nationals
Seller financing can help you buy a home with flexible terms irrespective of your nationality.
You don't necessarily have to make a down payment of over 25 percent. You can buy a home with a down payment of 15-20 percent. We recommend that you should keep your down payment as large as possible to make your monthly payments affordable.
If you don't have a credit history in the U.S. as a foreign national, you don't need to worry. In owner financing, you don't necessarily need a U.S. credit history.
The title of the property is transferred to you immediately after closing.
With our program, you don't need to find homes listed with seller financing option. You can get owner financing on any home in Houston. (See also: how to find owner-financed homes in Houston).
There are no pre-payment penalties. You don't need to any make any balloon payment.
An important thing to keep in mind is that the real estate laws are state-specific in the U.S. So if you are planning to buy in Houston, you should be aware of all your financial and legal obligations with regard to the Texas real estate laws.
We have a team of real estate professionals including lawyers, title inspectors and realtors who would help you navigate your way through the home buying process without any hassles. A real estate agent from our brokerage will help you find a home in your budget and guide you through all the formalities at no additional cost to you.
In conclusion
Investing in the U.S. real estate as a foreign national can be a wise move as America is one of the most stable economies in the world. According to the National Association of Realtors, the foreign investment in the U.S. real estate has been growing steadily for the past few years.
As a foreign national, you can buy any home you want in the U.S. There are no legal restrictions to prevent you from purchasing or owning a property in the U.S. The biggest obstacle is to get a mortgage, but as already explained many alternative financing options are available to help you buy a home in Houston (see also: Different types of owner financing programs in Houston TX).
Interested in learning more about our program? Check out this page.
Owner Financing Testimonials