Owner financed listings in Houston TX: 3 things you must know
Posted by Alexander Burlat on Friday, February 8, 2019 at 5:46 PM
By Alexander Burlat / February 8, 2019
Comment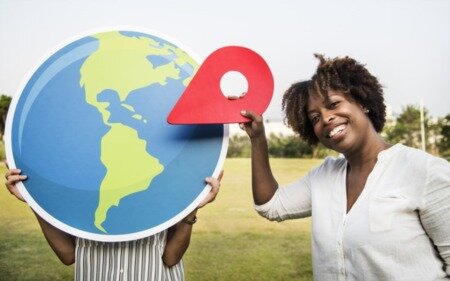 A lot of people search for owner financed listings in Houston TX online. One of the reasons they want to buy an owner financed home is that they are credit challenged and can't qualify for a home loan.
The lack of owner financed properties is the biggest obstacle that home buyers looking for owner financed listings face. However you will be surprised to know you can buy almost any home with owner financing in Texas. It means you don't need to waste your time and money searching for these listings online or offline. Explore the home listings below and let us know which home you would like to buy.
Why most sellers don't list their home with owner financing option
You probably already know the seller finances the deal in this type of arrangement. The buyer pays a monthly installment to the seller just like he or she does if the home purchase is financed by a bank. Check out our article on important owner financing terms to learn how this method works.
Most sellers enlist the services of a real estate agent and sell their homes in the traditional way. They want the buyer to get pre-approved for a mortgage. Many sellers don't even accept offers of buyers who are not pre-approved because they fear that the deal may fall through at the last moment in case the buyer couldn't obtain the mortgage.
By selling in the traditional way, the seller gets all the money up front. Some sellers go to the extent of listing their home as for-sale-by-owner (FSBO) to save on the commission that they otherwise need to pay to a real estate agent for representation.
Contrary to that, an owner financing arrangement turns the seller into a lender. He or she gets a monthly payment including principal and interest amount.
Why sellers list their homes with owner financing
Owner financing offers many benefits to the seller. This method is particularly beneficial to distressed sellers who can't make repairs due to financial difficulties and want to sell their homes as-is. Owner financing also helps them sell their homes quickly because they can target a large pool of buyers. They can accept offers from credit-challenged buyers also. They can save on closing costs and defer capital gains taxes.
But despite all these benefits, not many sellers are willing to list their homes with an owner financing option. How many people do you know in your sphere of influence who owner financed a home? Probably none! It is for this reasons that you don't find many owner-financed listings.
Some of the benefits that sellers enjoy become a disadvantage for buyers. For example, buying from a distressed seller mean that you may end up spending a lot of money and time on repairs and renovations. Since the owner is selling as-is, he or she won't want to invest even in cosmetic repairs.
Certain legal hurdles can also prevent home sellers from accepting owner financing arrangement. For example the seller many not have paid off the existing mortgage and there may be a 'due-on-sale clause' in the deed of trust. The Dodd-Frank Act also places some restrictions on the sellers depending on the number of properties you owner-finance each year.
Due to the scarcity of owner financed homes in Houston housing market, you probably won't be able to buy a home of your choice. Most credit-challenged home buyers face this double whammy. They want to buy the house of their dreams, but since their options are limited they are forced to buy one of the few homes listed with an owner financing option. There are no guarantees that any of the home listed for sale will fit in his or her budget and needs.
It makes spending hundreds of thousands of dollars on your home purchase pointless because you will always second guess your decision. You may even end up suffering from a buyer's remorse. You will live in a home that you didn't want to purchase in the first place.

In a recent article, we discussed in detail how to find an owner financing home in Houston TX. You can:
Hire a real estate agent and ask him or her to find owner financed listings.
Go through listings on free property listing websites.
Visit all the homes up for sale in your budget range in your target neighborhood and ask sellers if they are willing to owner finance.
Negotiate with sellers who have listed their homes as for-sale-by-owner (FSBO)
Negotiate with home sellers who are considering lease-to-own option (rent-to-own).
As already mentioned, all these methods will need you to invest a huge amount of time without any guarantee of success.
There is however a better option. You can in fact buy any home – even a brand new home – with this financing method in Texas. What it basically means is that you can find a home that suits your budget and needs in Houston and buy it. We'll assign you a real estate agent who will help you navigate through the home buying process at no additional cost to you.
Interested in learning more about the program? Set an appointment today. Alternatively, use our state-of-the-art property search, including an interactive map search, to find your dream home and fill up the contact form on the listing page. A licensed realtor will get in touch with you promptly.