Northwest Hills, TX Owner-Financed & Rent-to-Own Homes (No Credit)
Posted by Jhon Ford Cordova on Tuesday, March 1, 2022 at 12:05 PM
By Jhon Ford Cordova / March 1, 2022
Comment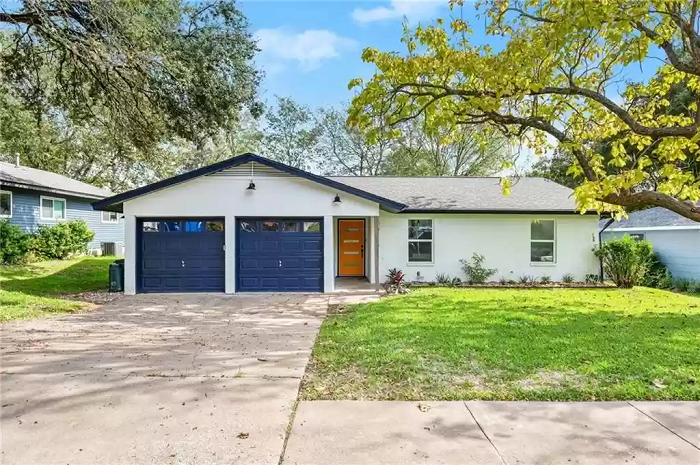 If you're new to Austin or looking to relocate to the city, Northwest Hills is definitely worth checking out. Referred to by other Austin locals as the Far West, this neighborhood (just a couple of miles north of Brentwood on the western border of Allandale) is well-appreciated for its hill country vistas, broad streets, towering trees, and panoramic views. Ranch-style homes are common around the area with new developments diversifying options for buyers.
Mortgage qualifications are one of the biggest hurdles for homebuyers in the Northwest Hills area. Most, if not all, of these buyers, opt for rent-to-own to fund their purchase, but this alternative may contain terms like balloon payments and pre-payment penalties. A unique owner financing program can help you get the home of your choice in Northwest Hills or anywhere within the surrounding 78731 and 78759 zip code areas like a bank-approved borrower. It requires no credit checks, so it's open to self-employed professionals, foreign nationals, or credit-challenged borrowers struggling to get approval from conventional lenders.
This guide will help you learn how to leverage owner-financing to buy the home of your choice regardless of where you are in terms of credit standing.
Why Buy an Owner-financed Home in Northwest Hills, TX (78731, 78759)?
Here are a few reasons why you should consider buying a home in Northwest Hills:
Northwest Hills has a median listing home price of $800,000 but there are more affordable options listed at $300,000.
There are usually 20 homes listed on the market for sale most weeks but this matric changes throughout the year, meaning homebuyers can still have a broad selection of available properties.
The established ranch-style homes in the area are mostly in their original condition, which means homebuyers can build and remodel a property easily.
The nearby Bull Creek offers a host of outdoor recreational activities for hiking, nature trekking, and swimming.
There are also greenbelt trails, flat plains, and hillside terrains for outdoor buffs to explore.
Main thoroughfares offer a host of shops, restaurants, and other venues for entertainment.
The city is home to 7 public schools with Hill Elementary, Doss Elementary, Lamar Middle, and Anderson High being some of the most highly-regarded schools in the area.
Most Popular Northwest Hills Neighborhoods for Owner-Financed Homes
Northwest Valley
The cozy homes of Northwest Valley draw a lot of newcomers to consider the neighborhood as a destination for relocation. It's been part of the greater Northwest Hills area since the early 80s and the easy transits in the area make for convenient commutes to Austin and other neighboring cities.
Mesa Oaks
This quiet neighborhood is part of the larger Mesa subdivisions along with Mesa Forest and Mesa Trails. The mix of vintage homes and new developments offers a diverse housing market for all sorts of would-be residents in the area.
Marbry's Ridge
This affluent community offers larger luxury homes on open sprawling lots. Far West Boulevard offers convenient routes to everything within the city including downtown and the surrounding open recreational spaces such as Lake Austin and Bull Creek District Park.
Other Areas to Buy Owner-Financed Homes in Northwest Hills
| | | | |
| --- | --- | --- | --- |
| Meadow Mountain | Courtyard | Green Trails Estates | Chimney Oaks Townhomes |
| Bluffs At Balcones | Chimney Corners Townhouses | Arroyo Seco | Vista West |
| Townhomes Of Northwest Hills | Highland Hills | North Cat Mountain | Mountainclimb Square |
| Greystone Townhomes | Shadow Oaks Townhomes | Parkhill | Vista North |
| Enclave At Mesa | Highland Hills Northwest | Spicewood Point | Mesa Valley |
| Shinoak Valley | Commons At Cross Valley Run | North Hills Club Townhomes | Lakewood Village |
| The Trails | Overlook | Northwest Oaks at Northwest Hills | Northmoor Park |
| Lakeview at Northwest Hills | Williamsburg | Treetops | Vista Ridge |
| Mesa Forest | Charleston Place | Mesa Trails | Palladio Point |
More Zip Code Areas around Northwest Hills to Buy Owner-Financed Homes
How to Buy an Owner-financed Home in Northwest Hills (78731, 78759)
Self-employment, foreign nationality, and low credit scores are some of the top reasons why most borrowers are not approved for a home loan in Northwest Hills. But it's not a reason to opt for rent-to-own just yet. Owner financing can help you get the home of your choice like a bank-approved borrower. It's payable over 30 years like a conventional loan and it offers fixed monthly rates without balloon payments or pre-payment penalties.