Northside Village, TX owner-financed & rent-to-own homes
Posted by Alexander Burlat on Tuesday, November 24, 2020 at 4:41 PM
By Alexander Burlat / November 24, 2020
Comment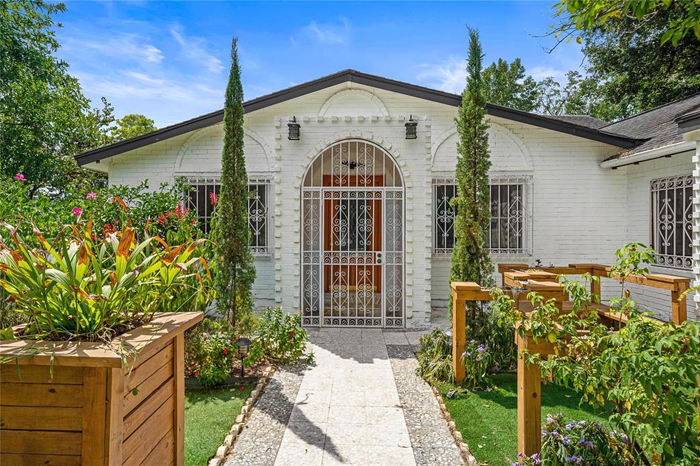 Home to nearly 25,000 residents, Northside Village is a vibrant area and one of the most sought-after real estate markets in Houston. The median listing price is about $300,000. You will find nearly 250 homes listed for sale most weeks here. It means that it's easy to find a home in your budget and as per your needs here. A comparatively better appreciation rate in real estate values has made Northside Village a desirable destination for families looking to invest in a home.
If you are planning to buy a single-family home in Northside Village and have a minimum of 15%-20% down payment, you can easily your dream even if you are unable to qualify for a conventional mortgage. In our real estate training program, we help families learn how to get owner financing on any home of their choice.
In this detailed guide, you can browse all the homes listed for sale in Northside Village. You can buy any of these homes with owner financing. We will also discuss various aspects of this area including demographics, attractions, schools, and real estate market trends.
Why to buy a home in Northside village
Easy accessibility
Downtown Houston is just a few blocks away. It makes Northside Village a popular area among professionals and business owners. The area also offers close proximity to Interstate 45, Interstate 10, Loop 610, and Main Street.
Kids friendly amenities
There are several parks and playgrounds area. For this reason, the neighborhood is a sought-after destination for families raising kids.
There are more than 25 schools in close proximity (excluding private and charter schools). Here are some of the notable schools in and around Northside village.
Elementary Schools
Ketelsen Elementary School
Roosevelt Elementary School
Travis Elementary School
Jefferson Elementary School
Looscan Elementary School
Martinez C Elementary School
Ross Elementary School
Sherman Elementary School
Middle Schools
Burbank Middle School
Yes Prep - Northside
Marshall Middle School
Fleming Middle School
Key Middle School
Secondary Daep
Victory Preparatory K-8 Academy
High Schools
Yes Prep - Northside
Davis High School
Secondary Daep
Highpoint
Balanced real estate market
The area features a healthy balance in demand and supply of homes. It means that the market is not very competitive for buyers struggling with credit. You will have a wide range of choice as over 250 homes are on the market most weeks here. The homes are more affordable compared to neighboring areas including Houston Heights, Rice Military, and Garden Oaks.
How to buy an owner-financed or rent-to-own home in Northside Village, Houston
Buying an owner financed home makes sense if you are struggling to qualify for a conventional mortgage. Our real estate training program helps you learn how to get owner financing on any home of your choice in Northside village or anywhere in Houston as long as you can arrange for a 15%-20% down payment.
No credit check or income verification required
No balloon payment
No pre-payment penalty
30-year amortization period
Reasonable interest rates
Are you looking for
Owner financed homes for sale in 77009
Owner financed homes for sale 77022
Owner financed homes for sale in 77026
Contact us today to learn more about our program!