No Doc Mortgages in Houston: How Do they Work?
Posted by Patricio Ponton on Friday, October 22, 2021 at 11:48 AM
By Patricio Ponton / October 22, 2021
Comment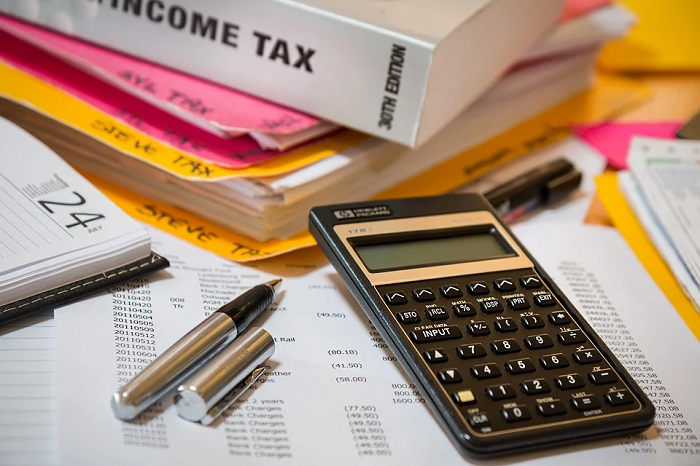 No-Doc Mortgages, have come a long way since they were first popularized during the housing boom of 06-07. Of course, the financial crisis of 08 rendered this type of mortgage arrangement extinct, but not entirely. Such arrangements are still pertinent today but under different names such as:
Statement Income
No-income
Rent-to-Own
Owner-Financing
These types of financing options are common among those with irregular revenue streams such as entrepreneurs, practicing professionals, freelancers, basically everyone considered by banks as self-employed. But just how do these No-Doc Mortgages really work? This guide will show you how such types of arrangements work for borrowers.
Our real estate training program actually helps you learn how to get a home of your choice in Houston without credit checks or income verifications with the help of a unique owner financing method. It works like no-doc financing, but with features similar to a conventional mortgage. For example, the amortization period is 30 years with fixed monthly payments. There are no balloon payments and no pre-payment penalties. Your payments are reported to the credit bureaus to help you build your credit and when it's good enough to qualify for a mortgage, you can refinance without paying pre-payment penalties. What makes this program truly stand out is the fact that you can buy any single-family home of your choice. Explore the Houston housing market by filling out the MLS form below and let us know if you find a home in your budget and desired location. We will get you on your home buying journey in no time.
How No-Doc Home Loans Work?
According to Investopedia, for borrowers to qualify for a mortgage, lenders require documented proof of income. These may come in the form of pay stubs, W-2s, certificates of employment, as well as income recent tax returns. The purpose of which is to convince financial institutions that borrowing parties are able to afford payments on the loan by proving they have a consistent, stable, and reliable source(s) of income. Beyond those mentioned, other major factors include down payment and a stellar credit standing.
What about those who are unable to provide documents for their source of income the conventional way? Well, no documentation (no-doc for) mortgages or no-income-verification loans are available for those who do not have a regular monthly income or salary. Through such loans, borrowers are asked for different sets of paperwork, like the documents provided by regular hourly-wage employees. In most cases, lenders simply ask for a declaration that verifies the applicant's capability to pay for the loan based on the given terms and conditions. These mortgages are commonly granted to people who don't have a regular income source, self-employed individuals, even recent immigrants.
No-Doc Home Loans Today
The Consumer Credit Protection Act of 2008 along with the Frank-Dodd Wall Street Reform and Consumer Protection Act of 2010, prompted changes in the banking and financial industries with a particular emphasis geared toward the lending sector. Mainly this required documentation on all types of loans (most especially housing loans) to alleviate subprime mortgages (which have gained notoriety for their susceptibility to default) that triggered the great recession.
Depending on your financial particulars, here are several of the most common no-doc home loan programs being implemented today.
Income Statement Loans
In this type of arrangement, lenders analyze a loan applicant's finances through bank statements but qualifications for the required documents depend on the lender. Usually, borrowers need 2-years' worth of self-employment revenue statements and business experience to get approved. It's most helpful for business owners who are unable to provide standard documentation such as W-2 loans.
No-Income Loans
Known to many as NINA (no-statement, no-asset) loans, approvals for these types of financing arrangements rely on projected rental income for properties about to be bought. If rental fees would suffice to pay for the mortgage, lenders would require no pertinent documentation. Since approvals are based on projected income from rent, NINA loans are most suitable for real estate investors with enough liquid cash for a high down payment.
Rent-to-Own
As the term implies, borrowers rent a home for a certain period and they're offered to purchase the property once the lease is done. Unlike traditional loans, the paperwork involved in this type of arrangement involves a standard leasing agreement and the purchase agreement. An option fee (usually non-refundable) is also required for rent-to-own engagements. Most homebuyers who avail of this are new immigrants or foreign nationals who neither have the documents nor the assets to prove their source(s) of income.
Owner-Financing
For owner-financing, a highly qualified investor purchases the property on the borrower's behalf and sells it in a conventional way. These types of agreements are often flexible as it allows homebuyers to choose the property (as long as it's on a loanable condition). There are no credit checks or income verifications here and the financing contracts are highly customizable. The set criteria may depend on the agreement between the investor and the homebuyer. These arrangements apply to different types of borrowers including self-employed individuals, immigrants, or anyone with unhealthy credit scores.
Disclaimer: Shop Owner Finance/ TL Global is not a lender. We are a real estate training agency. The Content is for informational purposes only, you should not construe any such information or other material as legal, tax, investment, financial, or other advice.