New Caney, TX Rent-to-Own & Owner-Financed Homes (No Credit)
Posted by Maxi Calibo on Thursday, June 24, 2021 at 2:57 PM
By Maxi Calibo / June 24, 2021
Comment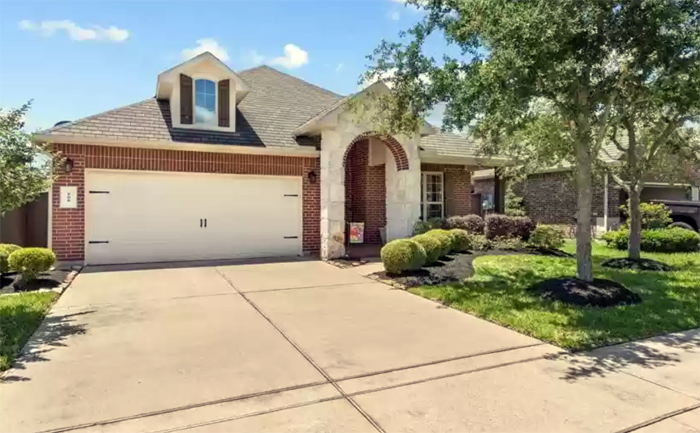 New Caney is a small community on the outskirts of Spring and The Woodlands, 30 miles north of downtown Houston. It is located near Porter, Humble, and Atascocita, making it an ideal tiny town for those who want to get away from the hustle and bustle of the city. It is close to numerous big parks and is located in a highly forested region of the region, making it ideal for hikers and outdoor enthusiasts. The town also has many highly rated schools which makes it a great location for families with growing children to move into. There are 400-500 homes in the inventory which usually stay listed for an average of 150 days.
New Caney may be a small area but if you're looking to buy a home in this location with bad credit, your chances of landing the best home are slim. Rent-to-own may sound like your only option since there's no credit check but you would have to sacrifice a lot of options in the market, but choosing owner-financing won't limit your inventory—even if you're a foreign national or self-employed. This arrangement is unique because even though there's no credit check or income verification, you can still get a warranty deed in your name.
In this guide, you will have free access to all the homes listed for sale in New Caney. You will also learn how you can buy any of these homes with owner financing.
Why Buy an Owner-Financed Home in New Caney, TX?
The following New Caney real estate market overview will help you decide if the city is the right home buying destination for you and your family:
The median listing price hovers around $230K but if you're looking for something more affordable options, you may be able to find a 2 bedroom home listed for as low as $150K.
There are 400-500 homes in the inventory which usually stay listed for an average of 150 days, and the market in this location is not as competitive.
This town is for those who like a slower pace and a tight-knit community. It is one of the smallest Houston suburbs, with a population of little over 20,000 people. Some locals do not consider the town to be a suburb at all, given it is located in quite a remote location—making it super private and peaceful for those looking for that type of atmosphere.
Farmers and agricultural laborers make up a large portion of the area's economy and culture, thus it's a place for hard workers.
New Caney is a fantastic spot for outdoor enthusiasts, particularly hikers. Lake Houston is about five miles from town and is large enough for boating, water skiing, and jet skiing. Along the shores of Lake Houston, there is a large wilderness park. Hikers can enjoy the park, which also organizes natural activities for children of all ages, making it a popular family destination.
The Sam Houston National Forest, one of the largest national forests in the United States and Texas' biggest park, is located within the area. It is a sanctuary for all types of outdoor lovers and thrill-seekers since it offers hunting, boating, hiking, camping, and fishing to visitors.
Most Popular New Caney Neighborhoods for Owner-Financed Homes
Caney Creek Estates
The sparse suburban feel all over Caney Creek Estates offers a homey feel with a modern vibe. It's one of the more affordable areas in the New Caney area with homes costing an average of $150,000. This established community that dates back to the 90s has seen several developments over the years with newer homes built as recently as 2015.
Memorial Woods
A well-established community that continues to grow as more new residents flock in, Memorial Woods offers mid-sized homes set on beautiful lawns amid a relaxing view of the forest. Recent properties have livened up the neighborhood and the $205,000 median listing home price makes it an attractive spot for first-time homebuyers.
River Hollow
This intimate subdivision on the western end of New Caney offers exclusive community living on the more affordable side of the home pricing spectrum. It's one of the more established communities in this district, dating back to 1975, and it offers access to community parks in the area including the Sallas Sports Complex and the adjacent Sallas Rodeo Arena.
Other Areas to Buy Owner-Financed Homes in New Caney
Arbor Oaks

McCleskey-Stewart

Ranch Estate

Autumn Acres

Monte Oaks

Redbud Forest

Brandon Woods

New Caney Estates

Ridgecrest Estates

Brook Forest

New Caney Heights

Roman Forest

Brookside Estates

New Caney Heights 668

Shady Acres 76

Caney Creek Colony

Northcrest Ranch

Shady Oaks 509

Caney Creek Estates

Oak Grove

Silver Trails

Caney Lake Park

Oak Grove South

Sycamore Hills

Country Estate

Oak Shadows

Tanglewood Manor

Crystalwood Estates

Oakley-Gubert East

Tavola

Deer Glen North

Parkway

Trinity Way

Emerald Forest

Payton Place

Twin Village Estates

Green Oak

Peach Creek Colony

Village Of Alpestrine

Holiday Forest

Peach Creek Forest

White Oak Crossing

Idle Glen

Peach Creek Oaks

White Oak Village

Kings Colony

Peach Creek Pines

Wildwood Forest

Laird

Pine Acres-new Caney

Wildwood Oak

Lazy Creek Estates

Pine Brook Village

Wilshire

Lilliput Farms 01 Amd

Pine Forest

Windwood Estates

M/t Property

Pine Valley Estates

Windwood Forest

Magnolia Estates

Porters Mill

Woodbranch

McCleskey Tracts

Post Oak Estates

Woodbranch South

Woodway Forest
Best Places to Buy a Home Near New Caney
How to buy no credit home in New Caney with owner financing
You may be looking for a no credit check house in New Caney if you are unable to qualify for a traditional home loan owing to non-verifiable income, bad credit, self-employment, foreign nationality, or any other reason. While several programs provide this option, third-party seller financing in New Caney allows you to buy any house you choose with no credit check.