Nassau Bay, TX owner-financed & rent-to-own homes (no credit)
Posted by Rosa Diaz on Wednesday, July 14, 2021 at 12:30 AM
By Rosa Diaz / July 14, 2021
Comment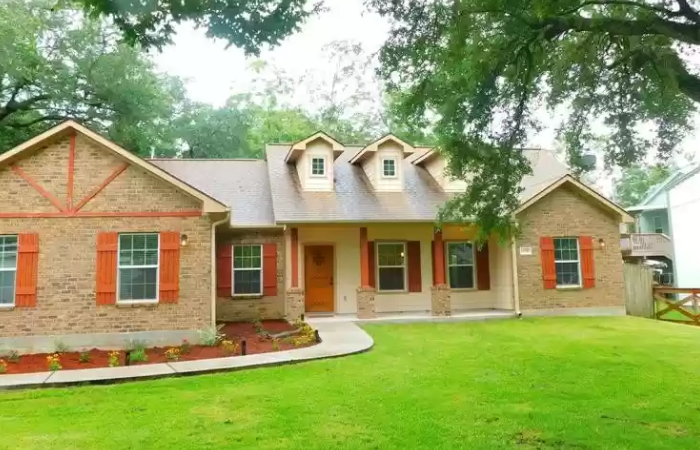 Nassau Bay is located in Harris County. Originally developed to house Johnson Space Center and provide housing for astronauts, space professionals, and their families, the region has grown significantly. More than 60 Nassau Bay people have now traveled to space, with a handful even walking on the moon. Like the neighboring areas of Clear Lake City, Webster, and League City, Nassau Bay offers adventure, fun, sun, and water in the form of space and science.
Nassau Bay is an in-demand location because of world-class amenities, a close-knit community, high housing affordability, and top-rated schools. If you're planning to join the search for a dream home in this city, you need to make sure you are financially prepared. When looking for no-credit homes, you may believe rent-to-own financing will be your best bet—but our program will help you learn about a better solution called third-party owner financing. It allows you to choose from the entire Nassau Bay housing market with fixed interest rates, no pre-payment penalties, and no balloon payments.
In this guide, you will have free access to all the homes listed for sale in Nassau Bay. You will also learn how you can buy any of these homes with owner financing.
Open 6/11 18230 Nassau Bay Dr
Nassau Bay, TX 77058
Why Buy an Owner-Financed Home in Nassau Bay, TX?
The following Nassau Bay real estate market overview will help you decide if the city is the right home buying destination for you and your family:
The median listing price is $340K and there are 30-40 homes available for you to choose from. These houses usually sell after 70 days.
There are plenty of displays, activities, and theaters to enjoy. Space Center Houston is one of the many attractions. Its creative exhibit team has produced an incredible assortment of touring exhibitions and outstanding events specifically for the facility. There's always something new to see and do at Space Center Houston.
Nassau Bay, in addition to Space Center Houston, hosts a variety of family-friendly activities. The annual Wings over Houston Airshow, held at neighboring Ellington International Airport, allows families to get up close and personal with military and civilian aircraft as well as ground and air displays.
The Ballunar Liftoff Festival, hosted on the grounds of Johnson Space Center, has more than 100 hot air balloons, as well as skydiving, paragliding, and hang-gliding demonstrations, all set in a carnival atmosphere with food, crafts, a fair, and live musical entertainment.
There are many other things to do in and around Nassau Bay. Both Space Center Houston and the Kemah Boardwalk, two of Texas' finest attractions, provide hours of family entertainment. Families may learn about the area's history at the San Jacinto Monument, Battleship Texas, and other museums.
Most Popular Nassau Bay Neighborhoods for Owner-Financed Homes
Bal Harbour Cove
Nestled on the northeastern part of Houston's famed Nassau Bay is a quiet community that blends luxurious living with the best of the lakeside. Residents here get to enjoy near-endless water activities such as sailing, swimming, and powerboating while enjoying the exclusive onsite amenities and a short amazing trip to NASA's world-renowned Johnson Space Center.
The Meridian on Clear Lake
Beautifully landscaped lawns, palm-tree-lined streets, and year-round good weather gives residents of the Meridian on Clear Lake resort-style living at its finest. Sleek and modern home designs are one thing, but the majestic view of Clear Lake not only offers a soothing retreat from the city but a host of fun things to do whether you love being in the water or not.
Saxony Place
Saxony Place's wonderful blend of suburban living and laid-back country vibe creates a relaxing oasis with easy access to the city. Flanked by trees and a collection of beautiful flora and fauna, this small, intimate community offers a scenic escape with a touch of some outdoor adventure.
Other Areas to Buy Owner-Financed Homes in Nassau Bay
| | |
| --- | --- |
| Downtown Nassau Bay | Harbour Martinique |
| Townhomes on the Park | Queens Court |
| Swan Lagoon | Clippers Mooring |
Best Places to Buy a Home Near Nassau Bay
How to buy no credit home in Nassau Bay with owner financing
Different from rent-to-own and owner-to-owner financing, third-party seller financing is a unique financing arrangement. While not all properties provide a rent-to-own option, owner financing allows you to shop for a property in the open market like a bank-approved buyer and allows you to purchase any home. You gain immediate ownership and don't have to worry about balloon payments or pre-payment penalties, unlike with rent-to-own.