Moving to Houston? Your guide to buying a home
Posted by Alexander Burlat on Saturday, May 4, 2019 at 10:20 AM
By Alexander Burlat / May 4, 2019
Comment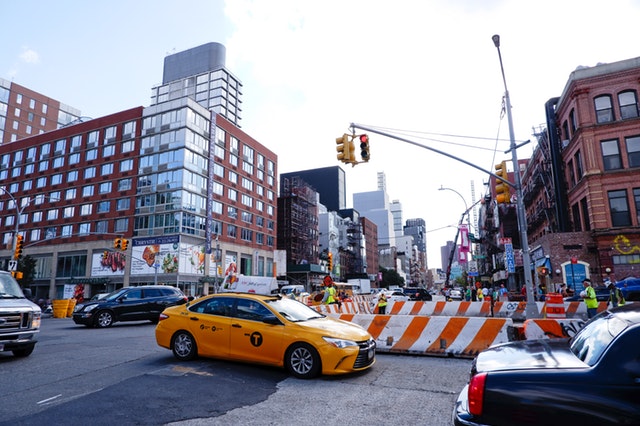 Are you relocating to Houston? If your answer is yes, we are sure you are going to enjoy living in the city and for some really good reasons. As a real estate brokerage service, Shop Owner Finance regularly works with a lot of people who are planning or have recently moved to Houston. We help them buy their dream with the help of owner financing. Many people moving to Houston face credit challenges when they are in the local housing marketing looking for a home. This particularly happens to foreign home buyers because they don't have a U.S. credit history. Shop Owner Finance can help you buy any home you want in Houston irrespective of your credit situation.
While we'll explain in moment why Houston is a great place to live and also share some tips on buying a home here, you can explore featured listings below and find your dream home in any neighbourhood in the city. Alternatively, you can use our state-of-the-art search to find a home and get in touch with us by filling up the form on the listing page.
4 reasons you should move to Houston in 2019
You've have made the right decision if you are relocating to Houston. Here are a few reasons why Houston is a great city to live in 2019 and beyond:
Affordability
Compared to other metropolitan cities in Houston, Houston is affordable and cheaper. If you are moving in from states like Chicago, Florida or California, you will find homes in Houston surprisingly cheaper. Homes are bigger in size and there are many nice and safe neighbourhoods to choose from. You can save a lot on taxes as there is no state income tax in Texas.
Job opportunities
Houston was one of the least affected cities by 2007-08 financial crisis. The local economy continues to boom thanks to oil and gas industry and many other fast growing sectors such as healthcare, renewable energy and export. It's not difficult to find a job that suits your skills.
Good investment
As a lot of people are migrating to Houston due to job opportunities and moderate cost of living, the local real estate is booming. Your investment in a property will likely get you a good return in the future as it will appreciate in value faster compared to other real estate markets in the U.S.
Many suburbs such as the Woodlands, Sugar Land, Katy, Cypress and Bay Area are popular among home buyers moving to Houston. The homes in these suburbs are inexpensive compared to the neighbourhoods within 'the loop'.
While the home prices vary depending on where you are planning to buy a home, Houston offers you affordable space and comfort.
We strongly recommend that you enlist the services of a qualified real estate agent who specialize in local neighbourhoods. Houston is a large city and you will have a lot of options. While it is a good thing in most cases, this can also lead to confusions and missteps. A realtor can help you find a location that suits your budget and needs.
Diverse culture and food
You will never feel like being out of place after moving to Houston. Since the residents are friendly and the culture is diverse, you will quickly become an inseparable part of the community. Houston is home to a diverse and large population of international residents. In fact a study found that one in four residents was born aboard. More than 145 different languages are spoken here.
Houston is considered a food paradise with restaurants and cafes offering diverse ethnic cuisines from across the world.
Things to consider when buying a home in Houston
Houston is a large city. Make sure that it will be convenient for you to drive to work from the neighbourhood where you are planning to buy a home. Everybody owns a car in Houston so the traffic on the roads, particularly in the loop, could be a problem. If you have budget constraints, you would probably want to buy in a suburb. Pick a suburb that offers most convenience in terms of drive time and traffic.
Houston doesn't have zoning, so you may end up buying in location close to noisy commercial establishments. Do your homework on the neighbourhood before buying a home.
Don't worry if you have poor or nonexistent credit. You can explore many alternative financing options. As already mentioned, we can help you buy any Houston home with owner financing.
Work with a qualified real estate professional to navigate your way through the home buying process, particularly if you are buying with an unconventional program such as owner financing.
Interested in learning more about our services? Set an appointment today.