Mortgage programs and lenders in Houston for self-employed
Posted by Alexander Burlat on Wednesday, June 5, 2019 at 2:26 PM
By Alexander Burlat / June 5, 2019
Comment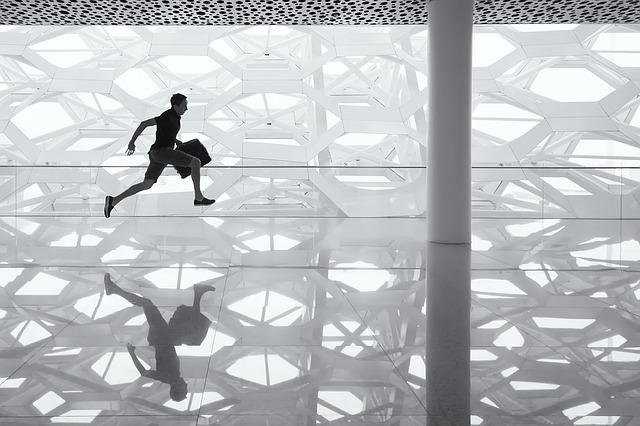 Are you a self-employed professional looking for a mortgage program in Houston TX? If the answer is yes, you probably already know that it's very difficult to find lenders who are willing to work with self-employed individuals.
The home buyers from this segment struggle to get even a FHA-backed loan. The reason is that many of them don't have necessary documents including tax returns to prove their income and to submit with their home loan application. If it sounds like you, here is some good news. You can buy any home you want with no credit check or income verification. Here at Shop Owner Finance, we help credit-challenged home buyers learn how they can fulfil their home ownership dream (just like the home buyer with a wage or salary) with the help of owner financing. We will talk about all types of mortgage programs and lenders available for self-employed professionals in Houston in this guide, but before reading further you can browse the Houston TX home listings below and find your dream home. Fill up the form on the property listing page and we will put you on your home buying journey in no time.
'Flexible' mortgage programs for self-employed
Some mortgage programs and lenders provide flexible terms to self-employed borrowers, but in most cases they too impose certain terms and conditions which may be quite challenging for you to meet.
Here are some of these conditions:
You should be in the same line of business for at least two years
You should be able to submit personal and business tax returns from previous 2-3 years.
You should have a good credit score.
A good amount of money deposited in your saving or business bank account.
A minimum average profit from your business. You should be able to document your income and profit.
Your profit and loss statement audited by a certified public accountant.
Account books maintained by a certified public accountant.
Some lenders give preference to self-employed applicants who start a business in the same industry which they were employed in before leaving their job.
You should have an optimal debt-to-income (DTI) ratio. The total DTI ratio is calculated by adding your new house payment, plus non-housing recurring debt, divided by your stable monthly income. Automobile loan, student loan, child alimony are examples of other recurring payments.
Most lenders ask for a large down payment to cover their risk. It could be up to 25 percent of the purchase price. Here at Shop Owner Finance, we recommend that you should put down as much as possible, but we help self-employed professional and business owners learn how they can buy with a down payment of 15-20 percent.
If you have taken out a business loan, you will find it even more difficult to qualify for a home loan.
Regular home buyers with a fixed monthly income don't have to meet most of these underwriting criteria. For example, a salaried employee will have no difficult in submitting tax returns and proving income. They are approved for a home loan with a credit score of 580. They don't have to hire professionals for bookkeeping and buy with a low down payment. They may also enjoy relaxation in DTI ratio requirement.
So as a self-employed professional, here are a few things you should keep in mind when choosing a mortgage program for buying your dream home:
Don't make a decision out of desperation. Many self-employed home buyers go for home loan programs such as rent-to-own. These mortgage programs don't enable you to have the property's title in your name immediately.
Make sure that you keep records of all your business income and expenses so that you can properly document your income.
Arrange for a large down payment, at least up to 25 percent of the purchase price.
Determine your home buying budget based on your current DTI ratio.
Maintain a large bank deposit.
Pay down your other debts which require you to make monthly recurring payments including car loan, credit card debt and student loan.
We recently wrote an article about NINA and NINJA loans for self-employed. Another article you may like to check is how to get stated income loan.
The best mortgage program in Houston for self-employed
Now that we have discussed some important considerations to make when applying for a home loan as a self-employed borrower, I will shed some light on the best mortgage program for you.
Here at Shop Owner Finance, we are proud to have helped hundreds of self-employed professionals buy homes with no credit check or income verification. As already mentioned, we help them learn how they can buy any Houston home with owner financing.
Let's draw a comparison between other mortgage programs and owner financing:
Even if a conventional mortgage program offers flexible terms to self-employed borrowers, you usually need to meet certain conditions which make it difficult to qualify. On the other hand, owner financing is actually a flexible home loan program in the true sense of the word. You usually need no credit check or income verification.
You need to submit tax returns and audited profit and income statement in most self-employed home loan programs, but it's not mandatory in owner financing.
No need to have large deposits in your bank account.
You can buy any home as long as you can put 15-20 percent of the purchase price down. The traditional mortgage programs may require you to make a down payment of up to 25-30 percent.
Owner financing can be easily obtained even if you have just started a new business.
No need for profit and loss statement.
No need to be overwhelmed with excessive paperwork for approval.
While owner financing offers many advantages, it would be wrong to assume that there are no qualification criteria. If you are buying from an individual seller, he or she may impose certain conditions because owner financing contracts are highly customizable.
We help self-employed professionals learn how to buy in a proven system. In this system, you don't buy directly from the seller. An investor buys the home on your behalf and then owner finances it to you. It enables you to buy any home you want because the home owner sells the house to the investor in the traditional way.
If you are interested in learning how we can help you overcome home buying challenges, set an appointment today.