McAllen, TX Owner-Financed & Rent-to-Own Homes (No Credit)
Posted by Alexander Burlat on Wednesday, May 11, 2022 at 4:25 PM
By Alexander Burlat / May 11, 2022
Comment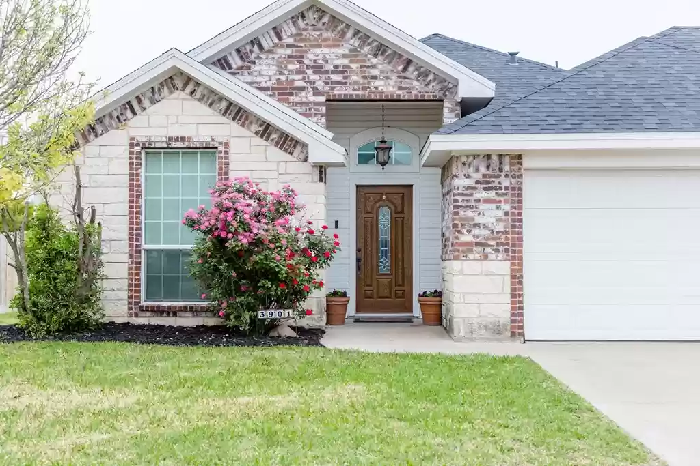 McAllen, a city located 280 miles south of San Antonio, often gets underestimated as a border town only to surprise newcomers with its vibrant metropolitan appeal. McAllen is known for being a major player in international trade, retail, manufacturing, and tourism. Cultural diversity along with the abundance of healthcare facilities, thriving art scene, growing job market, and high quality of life placed McAllen as one of U.S. News' top 10 best places to live in Texas.
You will find about 600 homes listed for sale in the McAllen housing market most weeks. The median listing home price of $250,000 makes it even more attractive to all sorts of homebuyers, particularly first-time buyers looking for a budget home. But in case poor credit or unverifiable income is holding you back from securing home loan approvals, you can consider exploring a unique third-party owner financing arrangement in McAllen and within the surrounding zip code areas of 78501, 78504, or 78572 zip code areas.
This arrangement allows homebuyers to choose any property with a 30-year amortization period and fixed monthly rates. What makes it different from many other no-credit-check alternatives such as rent-to-own is that there are no stringent terms such as balloon payments or pre-payment penalties.
This guide will help you learn how to leverage owner-financing to make you get your dream home in McAllen regardless of your credit situation:
Why Buy an Owner-financed Home in McAllen, TX?
Here are a few reasons why you should consider buying a home in McAllen:
McAllen is a bustling city in south Texas with a median listing home price of $250,000.
More and more homebuyers are discovering the value of McAllen due to a wide range of home buying options and high affordability. An average of 600 homes stay listed on the market for about 30-45 days.
McAllen's rich culture is on display at many art venues such as the International Museum of Art which holds interactive exhibits of Picasso Lithographs and European Paintings.
Lower housing expenses and cost of living (2% lower than the national average) mean McAllen locals spend less on daily essentials such as food, healthcare, and transportation.
One of the city's most famous attractions, the McAllen Heritage Center, showcases its vibrant history through exhibits and other works by local artists.
The Quintana Mazatlan to the south dedicates an entire area for bird-lovers or anyone who loves nature. The place is housed in a scenic Spanish Revival Mansion.
McAllen's location a few miles east of the Gulf of Mexico offers convenient routes to quick weekend getaways that offer a host of water activities including boating and kayaking.
The city's very own Fireman's Park also offers more ways to enjoy the outdoors through playscapes, sand volleyball courts, and spacious barbecue pavilions.
The average commute around the city is 22 minutes.
McAllen is served by many top-ranked schools such as Gonzalez Elementary, Ruben Hinojosa Elementary, Cathey Middle, and IDEA McAllen College Preparatory.
Most Popular Canyon Lake Neighborhoods for Owner-Financed Homes
De Palmas Historic District
Zip Codes: 78501
Staying true to its name, living in McAllen's De Palmas Historic District means enjoying scenic streets. The vintage casas which are a common theme among housing designs here create a unique vibe that's not usually found in Texas neighborhoods and suburbs. The $150,000 average home value here also makes it a perfect neighborhood for first-time homebuyers.
Uptown
Zip Codes: 78504
There's a lot to say about McAllen's historic Uptown District with dining, nightlife, and culture being the top things residents enjoy in the area. What makes this one different from other cities is that the mix of modern hipster flairs and McAllen's rich heritage forms an eclectic residential hot spot filled with quirky character.
North Park Estates
Zip Codes: 78623
Just a few miles north of downtown is a quiet but unique neighborhood that blends traditional suburban living with McAllen's distinctive vibe. North Park Estates features a flurry of properties that vary in size, floor plan, and design. Most of these properties have gorgeously landscaped lawns and broad driveways that make them an ideal spot for families and empty-nesters alike.
More McAllen Neighborhoods to Buy Owner-Financed Homes
| | | |
| --- | --- | --- |
| Bentsen Heights | Lago Vista | Locksley |
| Bentsen Royal Estates | Lakeview Heights | Madison Park |
| Briarwood Estates | Las Cabanas | Meadow Ridge |
| Broadlawn Terrace | Las Villitas | Mira-Bella Park |
| Camelia Terrace | Las Vinas | Nerea Estates |
| Copperfield Estates | Los Alegres | North Garden Villas |
| Daffodil Gardens | Orangewood | North Pointe |
| Derby Downs | Paseo del Lago | North Ridge Park |
| Downtown | Paseo del Rio | North Ware Road Estates |
| Emerald Point | Saltillo at Bentsen Lakes | North Ware Terrace |
| Emerald Valley at Perez Point | Victorian Square | Northgate Crossing |
| Evie | Villa Hermosa | Northwest Manor |
| Fern Terrace | 29th Village | Northwood Estates |
| Hacienda Hermosa | Almon Estates | Nueva Vista |
| Ivory Palm Estates | Arboledas | Oak Manor Estates |
| Larkspur | Arthur Terrace | Oaks Place |
| Las Casitas | Auburn Estates | Oxford Heights |
| Live Oak Acres | Bedford Park Estates | Parkway Estates |
| Los Leones | Bluebird | Paseo del Norte |
| Newport Landing | Brisas del Norte | Plantation Gap |
| North Citrus Park | Del Sol | Primrose Terrace |
| Northway Park | Diamante Village | Quail Cove |
| Oak Terrace Estates | Dominion | Quail Crossing |
| Palms Addition | Dove Crossing | Quail Run |
| Park Hill Estates | Dove Landing | Redbud |
| Parkland Estates | Dove Pointe | Regency Park Estates |
| Ponderosa Park | Eagle's Crossing | Royal Oak Estates |
| Royal Palms | Ebony Heights Citrus Groves | Saddle Creek |
| Santa Clara | El Pacifico | Santa Cruz |
| Santa Yesenia | Encino Park | Sendero Ranch Estates |
| Spanish Oak Estates | Escondido | Shady Oaks |
| Summer Breeze | Estates Royale | Sommersby |
| Taylor Heights | Falcon's Crossing | The Crossings |
| Taylor Terrace | Forest Valley | The Village |
| Taylor Woods | Fox Run | The Village North |
| The Quarter | Frontera Estates | Tiffaney Estates |
| The Village of Westlakes | Frontera Village | Trenton Pecans |
| Villas del Tesoro | Gardenia Terrace | Trenton Village |
| Virginia Terrace | Green Valley Estates | Trinity Oaks |
| Westway Heights | Heatherwood | Tuscany Estates |
| Window Rock Estates | Heritage Manor | Ventana del Sol |
| Alta Linda | Hunter's Cove | Via Cantera |
| Avignon Estates | Inwood | Villa Espanola Estates |
| Cardona at Bentsen Lakes | Keystone Estates | Villa Norte |
| Chateau Heights | Kingwood Estates | Villa Valencia |
| Cielo Vista | La Cantera Estates | Villagio |
| Country Club Terrace | La Floresta | Villas del Prado |
| Del Lago | La Mansion | Vineyard Estates |
| Fairway Grande Village | Lark Crossing | Water Walk |
| Falling Water | Lark Landing | Willow Trace |
| Jackson Meadows | Las Banderas | Wisteria Estates |
| La Veranda | Las Villas at Meadowood | Woodhollow |
More McAllen Zip Code Areas to Buy Owner Financed Homes
| | | |
| --- | --- | --- |
| 78502 | 78505 | 78557 |
| 78503 | 78539 | 78572 |
How to Buy an Owner-financed Home in McAllen
Credit-challenged homebuyers can leverage third-party owner financing to get the home of their choice in the McAllen housing market. This arrangement not only gives you the flexibility to choose from any property in the area, but like a bank-approved homebuyer, you get a 30-year amortization period without the need for income verifications or credit checks.
Interested in learning more? Set an appointment with us today!