Maxwell, TX Owner-Financed & Rent-to-Own Homes (No Credit)
Posted by Jhon Ford Cordova on Wednesday, March 9, 2022 at 8:29 PM
By Jhon Ford Cordova / March 9, 2022
Comment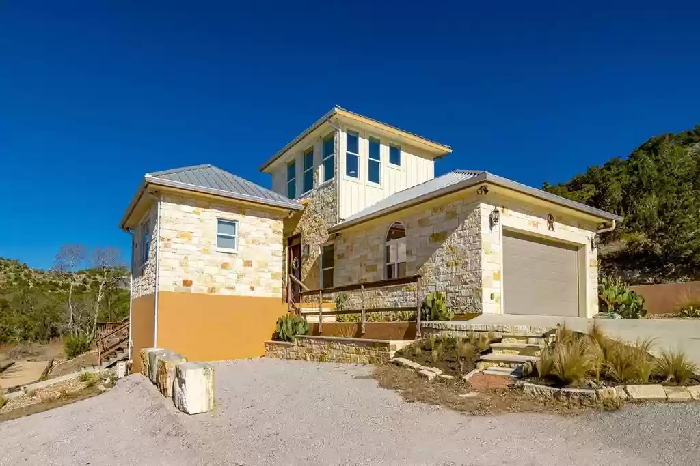 Metro Austin, including the city of San Marcos is renowned for offering fantastic views of the Hill Country and the lakes that can be found throughout the area. Like the quiet, unassuming neighborhoods of Kyle and Martindale, Maxwell offers all this and stands out from most communities in the area as it draws its distinct charm from the small-town vibe. While everything to love about Austin is still accessible, Maxwell offers the unique tranquility of the surroundings and the friendliness of local folks. Families, empty nesters, and even some young professionals love the community because everything is easily accessible thanks to its modest size and pedestrian-friendly streets.
Maxwell offers affordable houses that usually cost around $350,000 or less. Some homebuyers, however, still struggle to buy a home due to credit challenges such as unverifiable income, poor credit standings, and foreign citizenship. If you're in such a situation, you may consider exploring how owner-financing in Maxwell and the 78656 zip code area can help you get any single-family home of your choice without credit inquiries or income verifications.
This guide will help you learn how to leverage owner-financing to make your dream of owning a home here a reality regardless of your credit situation:
Why Buy an Owner-financed Home in Maxwell, TX (78656)?
Here are a few reasons why should consider buying a home in Maxwell:
First-time homebuyers can easily find a home in Maxwell mainly because of its affordable median listing home price of $350,000.
The town appeals to people from different walks of life mainly because of its uniquely welcoming tranquility and the friendliness of the locals in the area.
Maxwell boasts a lower cost of living while having easy access to major metropolitan areas.
The slower pace of life here in Maxwell means a more active and healthier lifestyle for residents.
While residents here remain automobile-reliant, Maxwell's sparsely populated streets have less pollution and less street congestion, even during peak hours.
Maxwell is home to several top-tier schools including Camino Real Elementary, Lockhart Junior High, and Lehman High.
Most Popular Maxwell Neighborhoods for Owner-Financed Homes
Country Glenn
The cozy homes around Country Glenn complement the sprawling greens and mature trees commonly seen here. Most of the homes here are inspired by farmhouse designs with hints of vintage suburban architecture.
Estates
Modern suburbia in a small-town setting is the best way to define the Estates at Maxwell. It's one of the more modern neighborhoods in town where homes built back in 2006 managed to maintain their visual appeal and structural integrity over the years.
City View
Take its name with a grain of salt as City View offers a more remote suburban vibe more than a striking view of a bustling metropolis. There are a lot of things to love here in this part of Maxwell starting with the peaceful surroundings and the diverse home designs found all over the area.
How to Buy an Owner-financed Home in Maxwell (78656)
Homebuyers who often struggle with conventional mortgages can leverage owner financing to get the home of their choice, be it in Maxwell or anywhere in Austin. You'll get a 30-year amortization period, fixed monthly payments, and an opportunity to rebuild your credit score over time so you can qualify for a conventional loan.
You can learn more about owner financing by setting an appointment with us today.