Martindale, TX Owner-Financed & Rent-to-Own Homes (No Credit)
Posted by Christelle Anne Boquiron on Wednesday, March 9, 2022 at 8:16 PM
By Christelle Anne Boquiron / March 9, 2022
Comment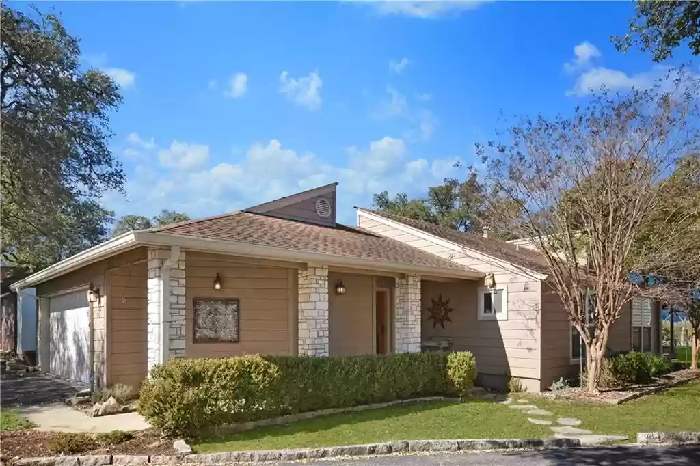 Martindale remains grounded in its agricultural roots with farming at the forefront of driving its local economy. It's a popular tourist attraction mainly because of the famous San Marcos River. People prefer to settle down here because of its peaceful agricultural ambiance and the natural surroundings. The average Martindale home costs about $470,000 but since the housing market is one of the most diverse ones in the region, first-time homebuyers can easily find a home here for $170,000.
The city is currently considered a buyer's market with 12 homes actively listed for sale. The challenge for most homebuyers here is the approval rate for a conventional mortgage as banks have very stringent requirements for prospective borrowers. Most of these buyers also think that rent-to-own options are the next best choice but it leaves them with limited choices for available homes. For those who find themselves in this situation, third-party owner-financing can actually help you get any single-family home of your choice.
This guide will help you learn how to leverage owner-financing to buy the home of your choice regardless of your credit situation.
Why Buy an Owner-financed Home in Martindale, TX?
Here are a few reasons why should consider buying a home in Martindale:
Martindale is one of the most diverse housing markets in Austin. First-time homebuyers can easily find a cozy home here for $170,000.
You will find about 10-20 homes listed on the market for sale most weeks. However, new developments are coming up to accommodate the demand for housing in the area.
Locals and tourists alike enjoy the calming green waters of the meandering San Marcos River as well as the nature trails along its riverbanks.
Martindale's agricultural scene has remained one of the most pristine ones in the state and locals get to enjoy easy access to fresh produce and other farm products.
The city has experienced tremendous development over the years but it's still home to a hearty collective of local restaurants serving homegrown dishes everyone will surely enjoy.
There is no shortage of things to do around here and anyone who loves fishing or thinking about starting it as a hobby can do so at Don's Fish Camp.
Although the city is modest in size, it has top-tier public schools: Dezavala Elementary, Goodnight Middle, and San Marcos High.
Most Popular Martindale Neighborhoods for Owner-Financed Homes
The Falls at Martindale
This affluent neighborhood is one of the finest hidden gems around Martindale. Most of the homes in this area have that cozy vibe to them because of their border to the San Marcos River. The eastern end is considered a prime location because of the magnificent waterfront views and the refreshing woods surrounding it.
Riverbend
Featuring more expansive homes with a select few boasting of waterfront views, Riverbend offers a pristine location right next to the San Marcos River. There are quite a few selections for home styles here ranging from rustic lodges and farmhouse-inspired properties to modern minimalist suburban developments.
The Plains
While living by the refreshing banks of the San Marcos River has its own set of perks, living a bit far away from it offers an equally relaxing experience that's unique to Martindale. The Plains is a suburban development of mostly traditional rustic homes that offers the pristine agricultural ambiance of the city without being too detached from all its amenities and attractions.
Other Areas to Buy Owner-Financed Homes in Martindale
San Marcos River Ranch

Skyview

Westridge Estates

Hopson Ranch Estates

Bella Vista

Spring River Estates

Butterfly Meadows
How to Buy an Owner-financed Home in Martindale
Credit-challenged homebuyers in Martindale struggle to secure a mortgage through conventional lenders. But instead of going for the usual rent-to-own alternative, you may want to consider owner-financing. It offers a 30-year amortization period and an opportunity to refinance through a conventional lender like a bank-approved homebuyer. Unlike rent-to-own, this arrangement lets you pick any home of your choice listed for sale in the Martindale housing market, as long as it's in a loanable condition.
Interested in learning more? Set an appointment with us today!