Manvel TX rent-to-own & owner-financed homes with no credit check
Posted by Alexander Burlat on Thursday, October 24, 2019 at 8:56 AM
By Alexander Burlat / October 24, 2019
Comment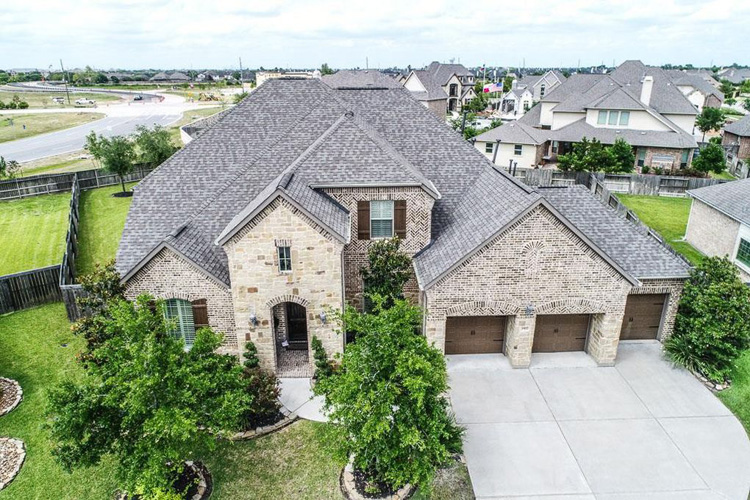 Home to over 8,000 residents, Manvel TX is a sought-after housing market near downtown Houston. Located at just 25-minute drive from downtown, Manvel is popular among families and professionals for a verity of reasons including top-rated schools, amenities, wide tree-lined streets, small town feel and greenery. This beautiful Houston neighborhood features a diverse community. If you are credit-challenged, it is probably the right time to invest in a Manvel home because the market is not very competitive. A buyer's market is advantageous to credit-challenged home buyers who can't obtain a conventional mortgage because this makes it easier for you to explore alternative financing options such as rent-to-own or owner financing. You can easily buy a beautiful single-family home for less than $300,000.
If you are planning to buy a rent-to-own or owner-financed home with no credit check or income verification, we – here at Shop Owner Finance – can help you learn how to buy any Manvel home you want regardless of your credit situation. Explore the Manvel TX home listings below and get in touch with us by filling out the form on the property listing page. A qualified realtor from Shop Owner Finance will get you on your home buying journey in no time.
Why buy a rent-to-own or owner-financed home in Manvel TX
If you are looking to buy a home near downtown Houston, you should explore the Manvel housing market. The following advantages of buying a home in this community should help you make up your mind:
Easy accessibility to Houston
If your work requires you to commute to Houston daily, you should consider buying a home here. All the prominent employment centers and other places are easily accessible. They include Galleria, downtown Houston and Texas Medical Center. Most residents in Manvel own a car.
Since Manvel is located close to downtown, the majority of residents are professionals working with major Texas employers including KPMG, JP Morgan, Wells Fargo, Ernst & Young, and Deloitte.
Top-rated schools
If you are looking to live in a good school district, Manvel is one of the best options for you. Most homes in Manvel are zoned to the Alvin Independent School District (ISD). Here are some of the popular elementary, middle, and high schools in Manvel:
Elementary Schools
Silvercrest Elementary School
Don Jeter Elementary School
Massey Ranch Elementary School
Hood-Case Elementary School
Middle Schools
Berry Miller J High School
Rogers Middle School
Manvel J High School
High Schools
Glenda Dawson High School
Manvel High School
Popular Neighborhoods in Manvel
Pomona
One of the more recent communities in Manvel, Pomona gives residents a stark balance between big city living and an old-town charm. Its proximity to downtown Houston lets locals enjoy some of those metropolitan attractions without getting fragged in all that hustle and bustle.
Rodeo Palms
Another urban oasis right in the heart of the quaint city of Manvel, Rodeo Palms offers some of the best when it comes to waterfront living. It's easily accessible Downtown and the Texas Medical Center, so coming home from work means going on vacation mode every day.
Sedona Lakes
If you're a huge fan of outdoor adventures, then you'll feel right at home here at Sedona Lakes. The modern regal homes are just the tip of the iceberg here as locals also get a taste of spectacular amenities complemented by its majestic landscape.
Other Manvel Neighborhoods Where You Can Buy Owner-Financed Homes:
| | | | |
| --- | --- | --- | --- |
| Bluewater Lakes | Lulling Stone | Quail Valley Ranches | Sedona Lakes |
| Brandi Estates | Manvel Acres | Rodeo Palms | Silvercreek |
| Crestmont (A-0231) | Manvel Outlots | Rodeo Palms Royal Palms | Southfork |
| Crestridge | Manvel Plaza | Rodeo Palms, Palm Court | Stewart Heights |
| Gateway South | Manvel Road Terrace | Rodeo Palms, Palm Lakes | Stonebridge At Silverlake |
| Kings Terrace | Newport Lake Estates | Rodeo Palms, Palm Shore | Westwood |
| Lakeland Sd | Oak Crest | Rodeo Palms, Palm Villas | Wolfe Airpark |
| Lee Ridge | Oak Hill Manor | Rodeo Palms, The Colony | |
| Leedy Estates | Parker (Manvel) | Sandy Ridge | |
A wide range of housing options and amenities
If you are someone who likes to stay away from hustle and bustle of urban life, you would love the small-town feel that Manvel offers. Manvel is a master-planned residential community. Though small shopping centers and restaurants dot the streets in the city, you may have to drive to adjoining cities such as Pearland for shopping and nightlife. Manvel is primarily a quiet and peaceful neighborhood. These shopping centers are located less than a 15-minute drive away.
The greenery and other amenities such as bike and walking trails, parks, playgrounds, and community pools abound in Manvel. Southwyck Golf Club, Green Tee Terrace, and Golfcrest Country Club are nearby.
Manvel real estate market trends
According to the National Association of Realtors, the Manvel housing market is currently not very competitive. It means that you can negotiate with home sellers and make them agree to alternative financing options such as rent-to-own or owner financing in Manvel. Even if you can't, you don't need to worry. Shop Owner Finance can help you learn how to get owner financing on any Manvel home – even a brand new one - without a credit check or income verification.
You will find about 450 homes in a wide range of prices listed for sale in Manvel. It means that you can find a home on almost any budget when you are in the Manvel housing market looking for your dream home. The median listing price is $315,000.
How to buy a rent-to-own or owner-financed home in Manvel
Buying a home with owner financing in Manvel is a straightforward process. The fact that you can get owner financing on any Manvel home you want makes owner financing stand out from other financing arrangements such as rent-to-own. You can buy any Manvel home you want with rent-to-own.
If you are interested in learning how owner financing makes this possible, get in touch with us today!