Manchaca, TX Owner-Financed & Rent-to-Own Homes (No Credit)
Posted by Patricio Ponton on Thursday, March 3, 2022 at 9:36 AM
By Patricio Ponton / March 3, 2022
Comment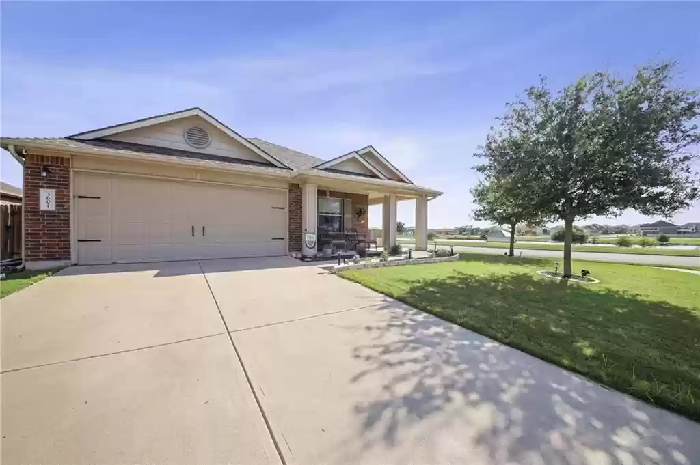 Austin is famous for its low cost of living and a thriving metropolitan area. One of Austin's neighborhoods - specifically popular among home buyers - is Manchaca. This low-key area in the southwest - just outside downtown San Leanna, right in between Driftwood and Buda - is seen by many as a desirable place to live and work because of its convenience and peaceful vibe. The median listing price hovers around $500,000 but low-cost established properties are also available for first-timers and budget-conscious buyers.
Manchaca's appeal and growing popularity have made it one of the most competitive housing markets away from downtown Austin. Homebuyers, however, are required to have outstanding credit scores, consistent monthly revenues, and other documentation to qualify for a conventional mortgage. Entrepreneurs, freelancers, foreign nationals, and other self-employed professionals have to find no-credit-check alternatives that can help them realize their dream of homeownership in Manchaca or anywhere in the 78652 zip code area. A third-party owner financing program offers a more lenient process for such aspiring homeowners as this type of arrangement lets borrowers find the perfect home in the Manchaca housing market without asking for credit histories or income statements.
This guide will help you learn how to leverage owner-financing to make your dream of owning a home here a reality regardless of your credit situation:
Why Buy an Owner-financed Home in Manchaca, TX (78652)?
Here are a few reasons why you should consider buying a home in Manchaca:
Manchaca not only offers expansive lots, but varying home designs, sizes, and price points for different types of homebuyers as well. As already mentioned, the median listing price is $500,000.
Its prime location between Austin and San Antonio provides access to a plethora of city conveniences not usually found in most suburbs in Central Texas.
Highway 71 on the northern border of Manchaca offers convenient routes to shopping centers and attractions as well as local restaurants and chain stores around the area.
The peaceful vibe offers a relaxing atmosphere anyone can appreciate after a whole day of hustle and bustle.
The low cost of living that comes with being located within the greater Austin area also provides a unique opportunity to experience a higher quality of life for residents of all ages.
Students or anyone seeking higher education can conveniently do so at the nearby University of Texas-Austin campus.
Most Popular Manchaca Neighborhoods for Owner-Financed Homes
Copper Hills
Copper Hills reflects the local country vibe through the cozy cottage-style homes that are mostly available in the area. Residents enjoy easy access to all of the conveniences around town but what they enjoy the most is the vibrant greens and towering trees surrounding this quiet neighborhood.
Allegre Monantial
Over at the western part of town sits a well-established neighborhood that has a more direct take on custom home designs. Unlike most neighborhoods in greater Austin and the rest of Texas, Allegre Monantial is a "build-on-your-lot" neighborhood, meaning buyers purchased the land first and built their homes on it instead of a builder coming in and developing the area in one fell swoop.
Aroyo Doble
This established neighborhood offers country living with cozy homes on expansive lots sprawling with lush natural greens. Properties in the area vary by design and owners get to have a pick at Spanish-style houses, ranch-style properties, or the more traditional two-story suburban build.
Other Areas to Buy Owner-Financed Homes in Manchaca
Onion Creek Meadows

South Grove

Mystic Oak Estates

Ashbrook

Southwest Territory

Chaparral Park

Twin Creek Park

Bear Creek Park

Bear Creek Crossing

The Hills of Bear Creek

Onion Creek Meadows

South Grove

Mystic Oak Estates

Ashbrook

Southwest Territory

Chaparral Park

Autumn Woods
How to Buy an Owner-financed Home in Manchaca (78652)
Rent-to-own is one of the popular options for credit-challenged homebuyers in the Manchaca area. While it has no credit check, it also limits the inventory of homes for buyers to choose from. Third-party owner financing, on the other hand, offers more perks for aspiring homeowners with no income verifications, and less stringent requirements. Homebuyers also get an amortization period of up to 30 years with monthly payments being reported to credit bureaus to help them improve their credit scores and refinance with conventional lenders in the long run. You can buy any single-family home in loanable condition with owner financing.
Interested in learning more? Set an appointment with us today!