Making the Move: A Stress-Free Guide to Relocating to Texas
Posted by Christelle Anne Boquiron on Thursday, November 9, 2023 at 10:00 AM
By Christelle Anne Boquiron / November 9, 2023
Comment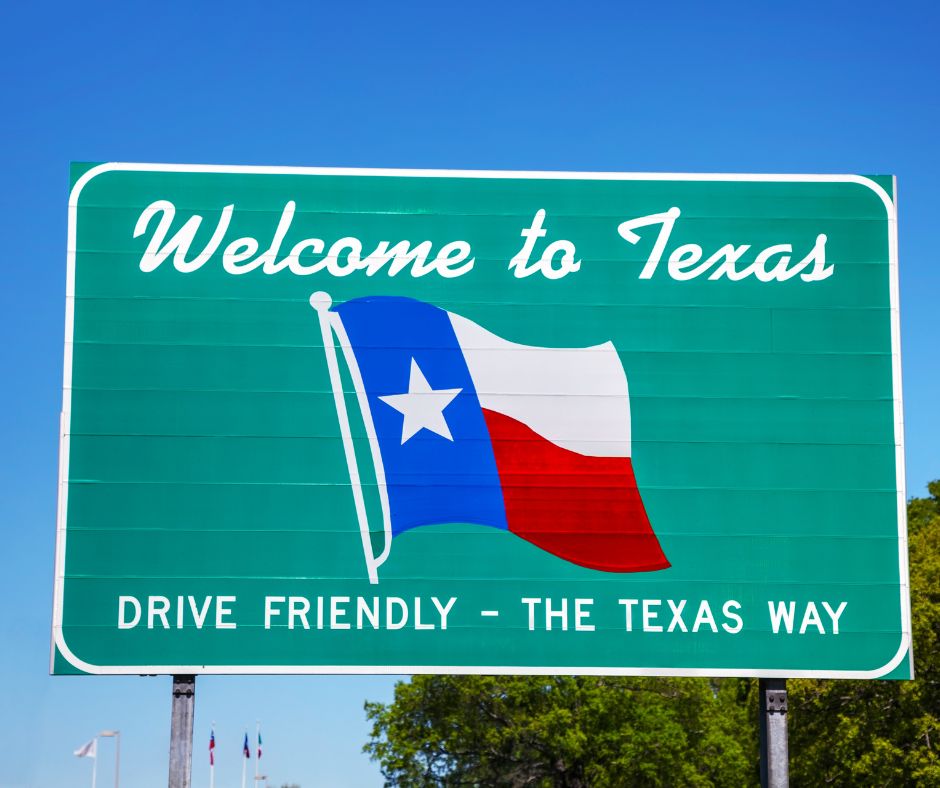 Embarking on the pilgrimage to a new home in Texas can be as thrilling as it is daunting. A canvas waiting for a story, Texas beckons with its blend of cultural diversity, economic opportunity, and vast landscapes. But fret not, dear traveler, for this guide will light your path to establishing roots in this bountiful state.
Introduction
Texas, the behemoth of cultural tapestry and endless opportunity, stands as a paragon for many in pursuit of a fresh start. With open arms, it welcomes newcomers, offering economic prosperity and a quality of life that's hard to rival. Whether you're in quest of succulent barbecue, picturesque sunsets, or a burgeoning job market, Texas is a land that transcends the ordinary, promising new beginnings.
Laying the Groundwork for Your Texan Homestead
The Chronicles of Texan Residency
Inscribing your name in the annals of Texas requires more than a simple declaration of arrival. The alchemy of residency involves an interplay of presence and intent. You must demonstrate your commitment to being a Texan, not just in spirit but in legal stance, setting the stage for the many privileges this state has to offer.
The Financial Haven of Texas
Among the enticements to shift your hearth to Texas are the tax benefits—sweet nectar for the economically savvy. Shrewd understanding of these fiscal advantages will ensure your move is not only a change of scenery but a wise financial recalibration.
A Tapestry of Educational Riches
If the future's architect is education, Texas is the land where your children can build empires of knowledge. The educational system here is a mosaic of innovation and traditional values, ensuring that your offspring receive the finest scholastic nourishment.
Unveiling the Climate's Tapestry in Texas
The weather in Texas is as varied as the stories of its people. Knowing the climatic symphony—where the sun's crescendo meets the storm's fortissimo—is vital to understand the backdrop against which your life in Texas will unfold.
The Texan Mosaic of Healthcare
A triumvirate of quality, access, and innovation—this is the promise of Texas healthcare. Navigating this landscape is a crucial step in your relocation quest, ensuring that your well-being is preserved as you weave your story into the Texan milieu.
Home and Hearth in the Heart of Texas
Setting up Your Texas Abode
The hunt for a dwelling in Texas is a journey through diverse terrains, from urban high-rises to pastoral estates. Here's how to find a sanctuary that resonates with your soul, a place where memories will be etched into every stone.
The Community Quilt of Texas
Your integration into the Texan community is the final stitch in the fabric of your relocation. Embrace the communal warmth, where each neighborhood weaves its own story and contributes to the rich tapestry that is Texas.
Embracing the Economic Vitality of Texas
Job seekers and entrepreneurs, rejoice! Texas' economy is a banquet, offering a plethora of industries ripe with opportunity. Aligning your career aspirations with the state's economic pulse is a maneuver that will set the compass for success.
Conclusion
In the dance of relocation, Texas offers a stage where every step can lead to personal growth and familial bliss. May the tales within this guide serve as your compass to a stress-free transition, ensuring that your move to the Lone Star State is as seamless as your aspirations are boundless.
This guide has unfurled a scroll to aid your passage to Texas, furnishing you with knowledge from establishing residency to embracing the Texan culture. May your journey be devoid of travail and full of discovery.
FAQs
How do I establish Texas residency?
Planting your roots in Texas soil is a legal art form involving demonstrable residency for a span, typically of six months, and intent to remain. This could mean securing employment, registering to vote, or purchasing property, each act a thread in the tapestry of your Texan domicile.
What are the tax benefits of moving to Texas?
By shifting your abode to Texas, you bid farewell to state income tax, a boon to your coffers. This absence of personal state income tax unfurls a landscape of savings and financial growth, letting you invest more in the dreams that brought you to Texas.
Can I find quality education for my children?
Absolutely. Texas is a beacon of academic excellence with its spectrum of public and private institutions, ensuring a robust foundation for your progeny. The public school system, bolstered by programs like the Texas Essential Knowledge and Skills (TEKS), ensures a well-rounded and thorough education.
What should I know about Texas' climate?
Texas parades a climate that's as dynamic as its culture—subtropical in the east, arid in the west, and Mediterranean charm in the central to name a few. Arm yourself with knowledge of regional weather patterns, and you'll navigate Texas seasons like a seasoned captain.
How do I navigate the healthcare system?
The Texan healthcare system is a fortress of facilities and professionals. To find sanctuary in its walls, one must consider insurance plans, primary care selections, and local medical resources. Prioritize your health by embracing Texas' healthcare offerings, and you'll find the system both navigable and nurturing.
Remember, dear reader, to take heart in the fact that countless others have successfully charted this course to a Texan homestead. With preparation and spirit, you will not only move to Texas but move forward in life.
Open 12/10 2703 Raven Ridge Dr
Pearland, TX 77584