Lubbock, TX Owner-Financed & Rent-to-Own Homes (No Credit)
Posted by Christelle Anne Boquiron on Wednesday, May 11, 2022 at 1:16 PM
By Christelle Anne Boquiron / May 11, 2022
Comment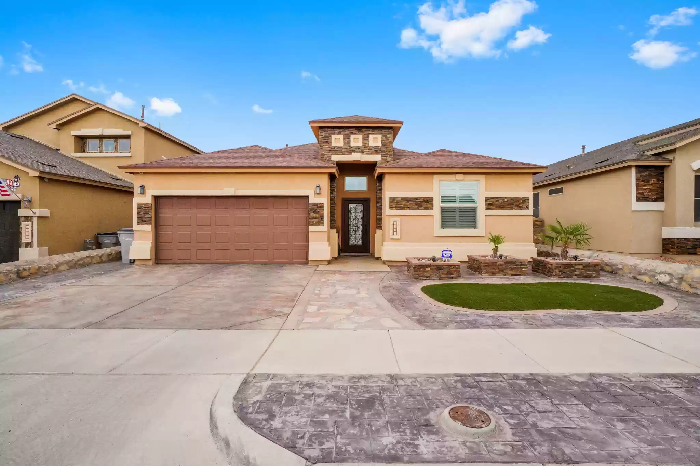 Once a city that thrived in farming and cotton cultivation, Lubbock has grown into a bustling metropolis teeming with cultural vibrance through live music, outstanding wineries, performing arts theaters, and art exhibits. Its location in the northwestern district of Texas (otherwise known as the South Plains) may be a little far from prominent cities like Dallas, Austin, or San Antonio, but Lubbock's diverse cultural hotspots along with its high quality of life and the distinctive hospitality of its people have created a unique charm that draws new people from all over. Lubbock features a wide variety of housing designs from historic vintage properties to newly-constructed ones.
You will find about 1,200-1,300 homes listed for sale on the market in Lubbock most weeks, but there is so much competition that most homes stay on the market for 20 days or less. While the $240,000 median home listing price is affordable to most homebuyers, not everyone can secure approval for a conventional loan. For situations such as these, owner financing in Lubbock or anywhere around the 79411, 79382, and 79363 zip code areas can be a feasible alternative. This arrangement works like a conventional loan since buyers get a 30-year amortization period with fixed monthly rates. It also stands out from other no-credit-check alternatives such as rent-to-own because there are no additional expenses such as balloon payments or pre-payment penalties.
This guide will help you learn how to leverage owner-financing to make you get your dream home regardless of your credit situation:
Why Buy an Owner-financed Home in Lubbock, TX?
Here are a few reasons why you should consider buying a home in Lubbock:
The $240,000 median listing price in Lubbock is accommodating for families who prefer to live in a bustling city with a small-town vibe.
Lubbock is considered one of the top cities with the best traffic as its main thoroughfares are designed to get drivers to their destination within 16 minutes. People spend an average of 10 hours stuck in road congestion every year.
Affordable housing along with family-friendly neighborhoods and entertainment options make Lubbock one of the kid-friendliest cities in Texas and across the U.S.
The median household income in Lubbock has increased over the last 45 years reflecting highly-adjusted monthly compensation, beyond-average career growth, and low unemployment rates.
Lubbock's Economic Development Alliance continues to work towards making the city one of the best landscapes conducive for businesses providing lower costs for starting up businesses while providing great access to a host of resources.
Lubbock's wineries provide a unique experience of the finest tasting wine in the country.
The city offers no shortage of cultural hotspots for locals and tourists to enjoy. From live music venues to vibrant bars and fascinating museums, there's a bit of everything for everyone here.
Lubbock has 94 public schools including Homebound, Oak Ridge Elementary, Talkington School for Young Women, and Lubbock-Cooper High School.
Most Popular Lubbock Neighborhoods for Owner-Financed Homes
Heart of Lubbock
Zip Codes: 79411
Just right outside Lubbock's vibrant downtown district, this aptly-named neighborhood is close to fun nightlife hotspots, cultural and entertainment venues, and high-ranking public schools. It's one of the most affordable housing markets close to a metropolitan area with homes typically valued at $150,000.
Wolfforth
Zip Codes: 79382
This major Lubbock Suburb is a coveted residential area for its beautiful landscapes, friendly neighbors, low crime rates, and affordable housing options valued anywhere between $165,000 to upwards of $300,000. The area has a thriving local business scene as well as a farmers' market while the trendy venues around downtown are also a short drive away.
Shallowater
Zip Codes: 79363
Shallowater owes much of its consistent inclusion in multiple lists of "Best Places to Live" to the neighborhood's high-ranking education system, safe streets, and affordable housing. It's a few miles northwest of downtown and its location away from all that vibrant city buzz makes it a preferred destination for growing families.
More Lubbock Neighborhoods to Buy Owner-Financed Homes
| | | |
| --- | --- | --- |
| Depot District | Wester | Quincy Park |
| Caprock | Windmill | Raintree |
| Maxey Park | Medical District (Lubbock) | Carlisle |
| Tech Terrace | Ballenger | Northridge |
| Clapp Park | Clayton Carter | Regal Park |
| Arnett Benson | Harwell | South Mesa |
| Jackson-Mahon | Shadow Hills | Springfield |
| Melonie Park | Bowie (Lubbock) | Meadows South |
| North Overton | Spanish Oaks | Preston Smith |
| Bacon Crest | Fox Ridge | Dunbar-Manhattan Heights |
| Chatman Hill | West End | Primrose Pointe |
| South Overton | Vintage Township | Guadalupe |
| West Carlisle | Parkway and Cherry Point | Elm Park |
| Southgate (Lubbock) | University Pines | Wheelock and Monterey |
| Bluesky | Remington Park | Quaker Heights |
| Idalou | Slaton-Bean | Coronado |
| Abernathy | Buffalo Springs | New Deal |
More Zip Code Areas to Buy Owner-Financed Homes in El Paso
| | | |
| --- | --- | --- |
| 79401 | 79409 | 79453 |
| 79402 | 79410 | 79457 |
| 79403 | 79412 | 79464 |
| 79404 | 79413 | 79490 |
| 79406 | 79414 | 79491 |
| 79407 | 79415 | 79493 |
| 79408 | 79416 | 79499 |
How to Buy an Owner-financed Home in Lubbock
If you're looking for financing options outside conventional mortgages, consider third-party owner financing first before checking for other alternatives such as rent-to-own. Owner financing in Lubbock not only gives you the flexibility to choose from any property in the area, but like a bank-approved homebuyer, you get a 30-year amortization period without balloon payments, pre-payment penalties, and any other hidden charges.
Interested in learning more? Set an appointment with us today!
Housing Market

Median Listing Price
$255,000

Average Days on Market
55 Days

Public Schools
94

Homes for Sale
1579
Commute Times

Downtown
5 Minutes

Medical Center
11 Minutes

Museum District
10 Minutes

Energy Corridor
15 Minutes
Friendswood Appreciation Trends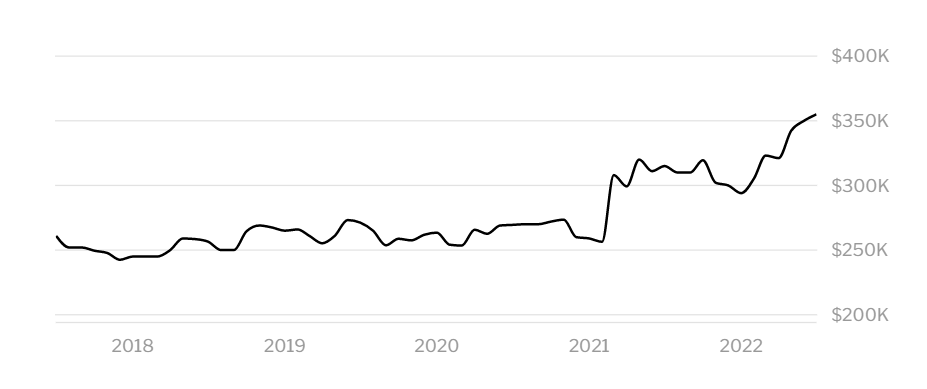 Lake Houston Local Education
Top Elementary Schools
| School | Rating | Neighborhoods/Cities | Median Listing Price |
| --- | --- | --- | --- |
| Homebound | 9/10 | Heart of Lubbock/South Overton | $150,000 |
| Frenship Oakridge | 8/10 | Regal Park/Spanish Oaks/Preston Smith | $278,000 |
| Crestview | 8/10 | Regal Park/Spanish Oaks/Preston Smith | $278,000 |
Top Middle Schools
| School | Rating | Neighborhoods/Cities | Median Listing Price |
| --- | --- | --- | --- |
| Talkington School for Young Women Leaders | 8/10 | Parkway and Cherrypoint | $150,000 |
| Rise Academy | 8/10 | Parkway and Cherrypoint | $150,000 |
| Laura Bush Middle | 7/10 | Vintage Township/Kelsey Park | $354,000 |
Top High Schools
| School | Rating | Neighborhoods/Cities | Median Listing Price |
| --- | --- | --- | --- |
| Lubbock-Cooper High | 7/10 | Woodrow | $275,000 |
Discover the Best of Lubbock
Lubbock's rich culture is given life by the sights and attractions dotting its beautiful neighborhoods:

Dining
✓

Abuelo's Mexican Restaurant

✓

Italian Garden

✓

Caprock Cafe

✓

The Lost Cajun

✓

Cast Iron Grill

Nightlife
✓

Kong's

✓

Local Bar & Grill

✓

The Library Bar Lubbock

✓

Bash Riprocks

✓

Robbins Nest

Shopping
✓

South Plains Mall

✓

The Village Shopping Center

✓

Kingsgate Center North

✓

Canyon West

✓

West End Center

Leisure and Entertainment
✓

American Windmill Museum

✓

Buddy Holly Center

✓

Cactus Theater

✓

Caviel Museum of African-American History

✓

Adventure Park

Parks and Recreation
✓

Buffalo Springs Lake

✓

41 Lead Farm

✓

Huneke Park

✓

Aztlan Park

✓

4ORE! Golf

Groceries
✓

Natural Grocers

✓

Asian Food Market

✓

Sprouts Farmers Market

✓

Market Street

✓

United Supermarkets