Los Cielos, TX Owner-Financed & Rent-to-Own Homes (No Credit)
Posted by Alexander Burlat on Wednesday, March 16, 2022 at 5:05 PM
By Alexander Burlat / March 16, 2022
Comment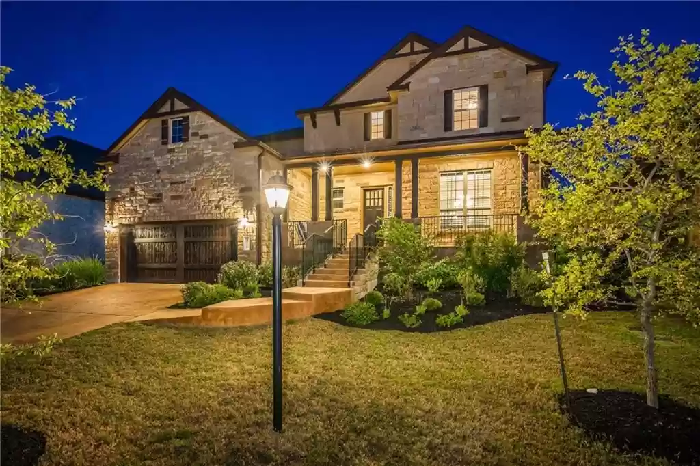 Los Cielos is one of the most affordable gated communities in the greater Austin area. With a median listing home price of $325,000, this exclusive community along with its sister neighborhood Berdoll Farms is located within Del Valle and features spacious homes with proximity to nature and urban amenities. It's just 6 miles from the Austin Bergstrom International Airport and 12 miles southeast of downtown Austin, making it a perfect getaway from all the city buzz without losing touch with all the urban conveniences.
One of the key challenges for many aspiring home buyers in the Los Cielos housing market is getting approved for a conventional mortgage. Those with stellar credit scores get approved, but for the self-employed and credit-challenged home buyers, rent-to-own and hard cash loans have been the only options. These types of financing methods may seem promising but they carry the risk of putting buyers in a financial bind because of terms such as balloon payments and pre-payment penalties. A third-party owner-financing in Los Cielos and the 78617 zip code area, however, offers the same benefits and works similarly to a traditional mortgage in such a way that it allows buyers to get any single-family home listed for sale on the market without the burden of pre-payment penalties or balloon payments.
This guide will help you learn how to leverage owner-financing to buy the home of your choice regardless of your credit score:
Why Buy an Owner-financed Home in Los Cielos, TX (78617)?
Here are a few reasons why you should consider buying a home in Los Cielos:
The $375,000 median listing home price in Los Cielos makes homes affordable for budget-conscious buyers. Most homes feature spacious fenced backyards and bigger parking spaces that can accommodate up to two cars.
The small community park within the area offers a play space for kids, basketball courts, and paved walking trails.
It is 2 miles away from Downtown Austin via Highway 71 and TX 130 while I-35 offers convenient routes to the cities of Round Rock and San Marcos.
The major thoroughfares that provide access to major metropolitan areas also offer easy commutes and travel times to major attractions in the area.
Locals can easily enjoy city conveniences thanks to its proximity to Southpark Meadows and an H.E.B. Plus Grocery Store.
Schools in the area are part of the highly-acclaimed Del Valle ISD including Del Valle and Popham Elementary, Del Valle Middle, and Del Valle High.
How to Buy an Owner-financed Home in Los Cielos (78617)
Unverifiable income and poor credit history can make conventional mortgage approvals a challenge for homebuyers in Los Cielos. But it should not be a reason for choosing any no credit check alternative. A unique third-party financing program may be a more viable option for families in getting the home of their choice while avoiding income inquiries and credit restrictions. These types of arrangements also offer 30-year amortization periods as well as an opportunity to rebuild credit and refinance through a conventional lender any time you want.
Interested in learning more? Set an appointment with us today!