Liberty TX rent-to-own & owner financed homes with no credit check
Posted by Alexander Burlat on Saturday, September 14, 2019 at 5:45 PM
By Alexander Burlat / September 14, 2019
Comment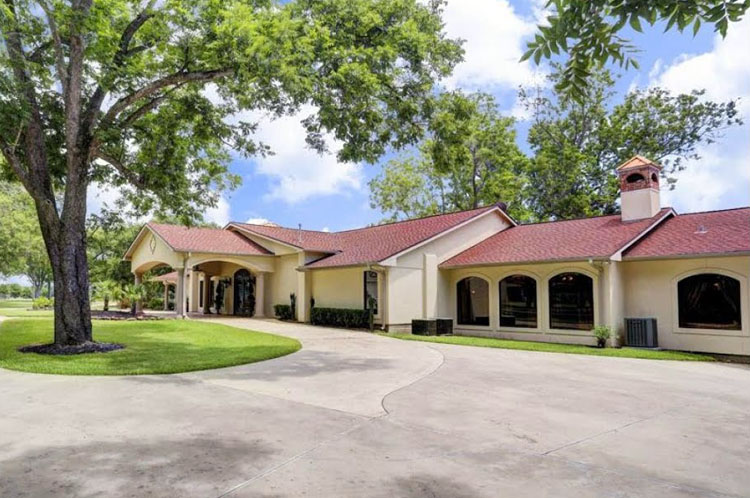 Home to over 80,000 residents, Liberty County is one of the most sought-after housing markets for credit challenged home buyers looking to buy rent-to-own or owner-financed homes with bad credit in Texas. A wide range of home buying options, affordable homes and proximity to Houston are some of the features that you will love about Liberty TX housing market. The county features a diverse community. The median listing price for single family homes is $170,000 which means that you would find it easier to afford your dream home in Liberty real estate market.
In our system, we help credit-challenged home buyers learn how to buy any home in Liberty TX with no credit check or bad credit. You will need to arrange for a 15%-20% down payment. So if you want to buy a home with a listing price of $200,000, you need to put down $30K-$40K. If you can manage to arrange for a reasonably large down payment, owner financing enables you to buy Liberty TX home you want – even a brand new home.
Start your home buying journey by exploring some of the Liberty TX home listings below. Fill out the form on the property listing page and we will get in touch with you promptly:
Why buy a rent-to-own or owner-financed home in Liberty County TX
Here are a few reasons you should consider buying a home in Liberty County TX:
Balanced real estate market
You will find about 850 homes listed for sale most weeks in Liberty County. Liberty TX features a balanced housing market which means that you won't have to compete with other buyers when you are in the market looking for a home. The fact that the market is not competitive can be very advantageous if you are a credit-challenged home buyer. Home sellers in Liberty TX will be willing to accept alternative financing options such as owner financing and rent-to-own.
Top-rated schools
Liberty TX neighborhoods are popular among families for buying a home because the county features several top-rated elementary, middle, and high schools. Some of the public schools in Liberty are as follow:
Elementary Schools
Willow Creek Elementary School
Shadow Forest Elementary School
Devers Elementary School
Greenleaf Elementary School
Pineforest Elementary School
Middle Schools
Riverwood Middle School
Devers Junior High School
Atascocita Middle School
Hardin J High School
Hull-Daisetta J High School
High Schools
Tarkington High School
Hargrave High School
Hull-Daisetta High School
Hardin High School
Dayton High School
Diverse community
Liberty neighborhood features a diverse community. About 68% of the population reports their race to be White, while 20% are Hispanic or Latino. Black Non-Hispanic makes up 10% of the population. What it means is that regardless of your ethnic or racial background, you will find it easier to develop social ties in the county.
Popular Liberty TX neighborhoods, towns, and cities to buy a no-credit-check home in
Here are some of the most popular neighborhoods, cities, and towns in Liberty County.
Liberty
This budding city (which is also the Liberty's County Seat) offers a friendly charming environment and a progressive perspective of the future. Otherwise known as the "First City in the Trinity", Liberty's abundant amenities, easy access to business hubs, and rich heritage make it a great settling point for families and homebuyers from all walks of life.
Dayton
While not as big as some of Houston's most prominent cities, Dayton offers no shortage of fun activities through its beautiful parks and other amenities. The quiet atmosphere of a small town along with the family-friendly atmosphere makes it one of the most attractive places to live in Liberty.
Hardin
Those who love Texas' world-famous southern charm can easily feel at home here at Hardin. This humble city can provide you the perfect place to enjoy diverse dining options and near-endless shopping destinations including sustainable buying options at the local Farmer's Market.
Other Areas to Buy Owner-Financed Homes in Liberty County
Cities
| | | |
| --- | --- | --- |
| Ames | Cleveland (Shared with Montgomery County) | Daisetta |
| Dayton Lakes | Devers | Mont Belvieu (Shared with Chambers County |
| Nome | North Cleveland | Old River-Winfree (Shared with Chambers County) |
| Plum Grove | | |
Town
Kenefick
Communities
| | |
| --- | --- |
| Big Thicket Lake Estates (Shared with Polk County) | Hull |
| Davis Hill | Dolen |
| Eastgate | Hightower |
| Hoop and Holler | Macedonia |
| Moss Bluff | Moss Hill |
| Rayburn | Raywood |
| Romayor | Rye |
| Stilson | Tarkington Prairie |
How to buy a rent-to-own or owner-financed home in Liberty TX with bad credit
We will help you learn how you can overcome credit challenges and fulfill your homeownership dream with owner financing in Liberty TX.
Most credit-challenged families and individuals looking to buy a home in Liberty County TX don't know that it is possible for them to buy a home with owner financing without having to worry about balloon payments or pre-payment penalties. No matter what your situation is, you can buy a Liberty home if you are financially disciplined and can arrange for a reasonably large down payment.
To know how it's possible, get in touch with us today!