League City, TX owner-financed and rent-to-own homes
Posted by Alexander Burlat on Wednesday, December 9, 2020 at 9:18 AM
By Alexander Burlat / December 9, 2020
Comment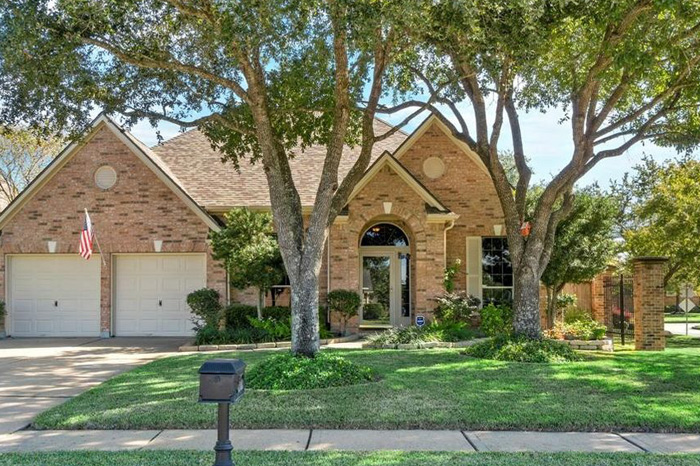 Home to nearly 100K residents, League City is one of the most popular housing markets near South Houston. Though it's located about 25 miles southeast of Houston, it's conveniently accessible via Beltway 8, I-45 (Gulf Freeway) and FM 528. High housing affordability, family-friendly environment, top-ranked schools, excellent amenities including waterside resorts, restaurants and shopping centers make League City a desirable location for families looking to buy a home near Houston. You will find about 600 homes listed for sale most weeks. Due to the surge in population over the past few years, the market is competitive, but you can easily find a single-family home in your budget and as per your needs here. The median listing price is $275,000.
If you are looking to buy a home in League City located in Galveston county, but struggling with credit, we – here at Shop Owner Finance – can help you learn how to buy any home in this beautiful community with owner financing – regardless of your credit or situation.
In this guide, you will get access to all the homes listed for sale in League City and nearby areas (77573 & 77574 zip code). We will also discuss how you can buy any of these homes with owner financing.
Why buy an owner-financed home in League City, TX (77573 & 77574)
Here are a few reasons you should consider buying a home in League City near Houston:
Affordable housing market
You can buy a beautiful single-family 3-bedroom home sitting on sprawling lot for $250,000 or less. As already mentioned, nearly 500-600 homes are on the market for sale most weeks, you will have a lot of options when you are in the League City housing market. Buying a home in this Galveston's biggest city can be a smart investment as the property values have reported a steady appreciation over the past few years. The average number of days on the market for homes is 60 days, so the market is somewhat competitive.
Top-ranked schools
There are nearly 40 public schools in League City. The following are some of the noted ones:
Elementary Schools
Calder Road Elementary School
Henry Bauerschlag Elementary School
Walter Hall Elementary School
Dan J Kubacak Elementary School
Sandra Mossman Elementary School
Lloyd R Ferguson Elementary School
Middle Schools
League City Intermediate School
Bayside Intermediate School
Victory Lakes Intermediate School
Creekside Intermediate School
Clear Creek Intermediate School
John And Shamarion Barber Middle School
Brookside Intermediate School
High School
Clear Springs High School
Clear Falls High School
Clear Creek High School
Dickinson High School
Amenities
Family-friendly amenities and outdoor recreational areas that encourage an active life make League City a popular housing market. Beacon Lakes Golf Club, League City Towne Center, and the Perry Family YMCA are well-known landmarks. The city also features excellent golf courses, playgrounds, parks, restaurants, shopping centers.
Close proximity to business centers
League City is located in close proximity to some of the most popular business and job centers in Houston including the NASA Johnson Space Center, Galveston Bay, and the Gulf of Mexico. This was one of the primarily factors that contributed to the popular surge in the past few years. Attracted by employment opportunities, a lot of families and professionals are moving to the area.
League City's Most Popular Neighborhoods
Mar Bella
This 531-acre community gifts locals with 40 acres of lakes giving a good 20% of homes with beautiful views of the water. Being just a little over 20 minutes from Galveston, anyone can easily enjoy recreational in-water activities. It's also rich in pocket parks and hiking trails any outdoor enthusiast will surely love. If not, they'll get to enjoy scenic views of parks and nature preserves or are located close to the community's education village.
Cypress Bay
Those who love the waterfront will definitely fall for Cypress Bay. Living here means getting a great view of the water while enjoying a splash of fun under the sun. It's just a little over 30 minutes away from downtown Houston and Galveston Bay so there's a lot of surf & turf activities for everyone to enjoy. While everyone gets to enjoy the aquatic views, homes here are above the base flood level so locals don't need to worry about flooding or the costly premiums that insurance companies offer.
Claremont Park
Families who prefer to steer clear of the city's loud bustle prefer quiet towns like Claremont Park. This unassuming League City neighborhood boasts large houses on even larger lots with plenty of room for extra storage. The average price for a single-family home here is somewhere around $375,000 but of course, there are affordable and affluent options to delight the preference of would-be homebuyers. This side of League City offers several open green spaces for families & outdoor enthusiasts to explore.
Hidden Lakes
One of League City's hidden gems, Hidden Lakes is less than half an hour away from coastal sights such as Galveston Beach and the famous Kemah Board Walk. It's also next-door neighbors to a couple of family-friendly attractions such as the Baybrook Mall, Moody Gardens, and the NASA Johnson Space Center. The scenic surroundings are complemented by different single-family homes sitting on open lots with a nice view of its tree-lined streets and beautiful sidewalks.
Coastal Point
Those looking to lead a recreational lifestyle amid a beautiful urban oasis are in for a treat at Coastal Point. This picturesque modern town is one of the last master-planned communities in League City. The abundance of amenities, waterfront attractions, and a host of academic institutions give locals a taste of the best quality of life, this side of Houston. The newly-constructed properties here also give locals and residents to just sit back and enjoy.
Other Areas to Buy Owner-Financed Homes in League City
| | | |
| --- | --- | --- |
| Veranda At South Shore Harbour | South Shore Village | Leisure Lakes |
| Tuscan Lakes | Dem Shadows | Township Estates |
| South Shore Harbour | River Court | Star Point |
| The Landing | The Lakefront | The Fairways At South Shore |
| Meadow Bend | Breckenridge Cove | Crestwood |
| Victory Lakes | The Oaks of Clear Creek | Birdsong |
| Wharf At Clear Lake | Beaussire | Cross |
| Constellation Pointe | Crystal Lake | Clear Creek Village |
| Westover Park | Creekside Estates | Patton |
| Sedona | Meadowicke | South Shore Park |
| County Park | Villages Of Oak Creek Colony | Fairway Pointe |
| Clear Lake Plantation | Meadows Gate | Dove Meadows |
| Marina Point | Oak Manor | Golden Acres |
| Marina Village | League City Orange Groves | Magnolia Estates |
| Highland Terrace | Semlac Mobile Home Park | Countryside |
| Nantucket Landing Townhomes | The Township | Oak Creek |
| Cameo Place | The Park at Egret Bay | Lawrence |
| Centerpointe | South Shore Lake Estates | Clear Creek Shores |
| Bayou Brae | Pecan Grove | Chanlee Estates |
| Austin Park | Pecan Forest Village Townhomes | Sedona Lakes |
| Marina Bay Park | Newport | Peninsula At Clear Lake |
| Westwood | Oakcrest Manor | Nottingham Country |
| Beacon Island | Faulkner Estates | Rustic Oaks |
| Halls Bridge | Marina Palms | Town Village Mobile Homes |
| Clear Lake Plantation Patio Homes | South Shore Harbour Townhomes | Harbour Pointe |
| Whispering Lakes Ranch | Wilshire Place | Riviera |
| The Meadows | Claremont Park | Braskora Gardens |
| Clear Creek Heights | Magnolia Creek | Cedar Landing |
| Greenridge | Sherwood Forest | Palm Cove |
| Bay Ridge | Brittany Bay | Brittany Lakes |
| Clear Creek Meadows | Leward Landing | Briarglen |
| Lakeside | Park On Clear Creek | Hidden Oaks |
| Ellis Landing | Ellis Acres | Parke Estates |
| Harbour Park | Clear Creek Estates | Leeward Landing |
How to buy an owner-financed home in League City and nearby communities (77573 & 77574)
Buying a home in League City can be challenging if you don't qualify for a conventional mortgage due to reasons such as foreign nationality, financial missteps in the past or self-employment.
If you've saved enough for a down payment (a minimum of 15-20%), we can help you learn how to get owner financing on any home in League City or anywhere else in Houston for that matter. You can pay off your owner financing loan in 30 years at reasonable interest rates or refinance any time you want with a conventional lender without worrying about pre-payment penalties. There are no balloon payments, credit check or income verification.
Interested in buying an owner financed home in 77573 & 77574?