League City, TX owner-financed and rent-to-own homes
Posted by Alexander Burlat on Wednesday, December 9, 2020 at 9:18 AM
By Alexander Burlat / December 9, 2020
Comment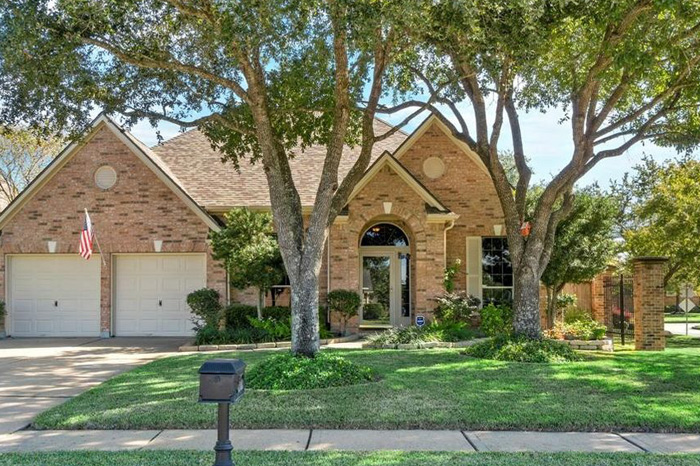 Home to nearly 100K residents, League City is one of the most popular housing markets near South Houston. Though it's located about 25 miles southeast of Houston, it's conveniently accessible via Beltway 8, I-45 (Gulf Freeway) and FM 528. High housing affordability, family-friendly environment, top-ranked schools, excellent amenities including waterside resorts, restaurants and shopping centers make League City a desirable location for families looking to buy a home near Houston. You will find about 600 homes listed for sale most weeks. Due to the surge in population over the past few years, the market is competitive, but you can easily find a single-family home in your budget and as per your needs here. The median listing price is $275,000.
If you are looking to buy a home in League City located in Galveston county, but struggling with credit, we – here at Shop Owner Finance – can help you learn how to buy any home in this beautiful community with owner financing – regardless of your credit or situation.
In this guide, you will get access to all the homes listed for sale in League City and nearby areas (77573 & 77574 zip code). We will also discuss how you can buy any of these homes with owner financing.
Why to buy an owner-financed home in League City, TX (77573 & 77574)
Here are a few reasons you should consider buying a home in League City near Houston:
Affordable housing market
You can buy a beautiful single-family 3-bedroom home sitting on sprawling lot for $250,000 or less. As already mentioned, nearly 500-600 homes are on the market for sale most weeks, you will have a lot of options when you are in the League City housing market. Buying a home in this Galveston's biggest city can be a smart investment as the property values have reported a steady appreciation over the past few years. The average number of days on the market for homes is 60 days, so the market is somewhat competitive.
Top-ranked schools
There are nearly 40 public schools in League City. The following are some of the noted ones:
Elementary Schools
Calder Road Elementary School
Henry Bauerschlag Elementary School
Walter Hall Elementary School
Dan J Kubacak Elementary School
Sandra Mossman Elementary School
Lloyd R Ferguson Elementary School
Middle Schools
League City Intermediate School
Bayside Intermediate School
Victory Lakes Intermediate School
Creekside Intermediate School
Clear Creek Intermediate School
John And Shamarion Barber Middle School
Brookside Intermediate School
High School
Clear Springs High School
Clear Falls High School
Clear Creek High School
Dickinson High School
Amenities
Family-friendly amenities and outdoor recreational areas that encourage an active life make League City a popular housing market. Beacon Lakes Golf Club, League City Towne Center, and the Perry Family YMCA are well-known landmarks. The city also features excellent golf courses, playgrounds, parks, restaurants, shopping centers.
Close proximity to business centers
League City is located in close proximity to some of the most popular business and job centers in Houston including the NASA Johnson Space Center, Galveston Bay, and the Gulf of Mexico. This was one of the primarily factors that contributed to the popular surge in the past few years. Attracted by employment opportunities, a lot of families and professionals are moving to the area.
How to buy an owner-financed home in League City and nearby communities (77573 & 77574)
Buying a home in League City can be challenging if you don't qualify for a conventional mortgage due to reasons such as foreign nationality, financial missteps in the past or self-employment.
If you've saved enough for a down payment (a minimum of 15-20%), we can help you learn how to get owner financing on any home in League City or anywhere else in Houston for that matter. You can pay off your owner financing loan in 30 years at reasonable interest rates or refinance any time you want with a conventional lender without worrying about pre-payment penalties. There are no balloon payments, credit check or income verification.
Interested in buying an owner financed home in 77573 & 77574?