Lake Jackson, TX Rent-to-Own & Owner-Financed Homes (No Credit)
Posted by Maxi Calibo on Thursday, June 24, 2021 at 2:52 PM
By Maxi Calibo / June 24, 2021
Comment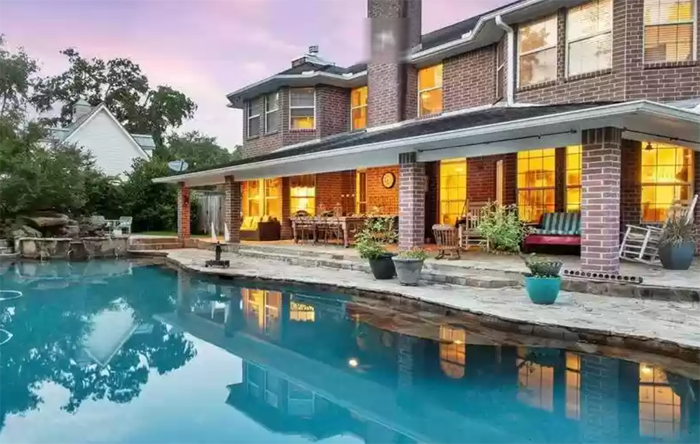 Just 20 miles from the Gulf Coast, Lake Jackson is found amidst many oak trees and fresh nature. This neighborhood, located in the heart of southern Brazoria County's retail hub, provides the conveniences of a big city while preserving the small-town vibe of neighboring towns such as Clute, Freeport, and Angleton. Whether or not, you're a nature enthusiast, you will experience why Lake Jackson is dubbed as "the City of Enchantment." This community offers a variety of cultural, marine, recreational, and historical possibilities for residents and visitors alike, from the nationally-known Sea Center Texas to the Gulf Coast Bird Observatory, Wilderness Golf Course, and the Center for the Arts & Sciences.
Lake Jackson offers a peaceful living environment for outdoor lovers and homebodies alike. But for credit-challenged homebuyers, qualifying for a loan and getting to choose from a big inventory is a struggle. Rent-to-own and home owner-financing both don't require a credit check, but the difference between the two is that home owner-financing allows you the freedom of choosing any single-family home in the Lake Jackson market the same way a bank-approved buyer can. Some of the other advantages to owner financing are that there will be no income verification, no prepayment penalty, and no balloon payment.
In this guide, you will have free access to all the homes listed for sale in Lake Jackson. You will also learn how you can buy any of these homes with owner financing.
Why Buy an Owner-Financed Home in Lake Jackson, TX?
The following Lake Jackson real estate market overview will help you decide if the city is the right home buying destination for you and your family:
The median listing price is around $230K; however, you will be able to find a single-family home listed for as low as $150K for a more affordable option.
There are 100-200 homes for sale most days.
There are many attractions in Lake Jackson but one of them is Sea Center Texas— this 75-acre aquarium, fish hatchery, and teaching center in Lake Jackson have a look at Texas marine life, as well as an outdoor wetland display, a youth fishing pond, and the world's biggest redfish hatchery.
Discover the city's unique history via interactive exhibits and high-tech displays at the Lake Jackson Historical Museum, which spans the ancient age to the plantation era, as well as the development of the area's petrochemical industry and the foundation of contemporary Lake Jackson. Visit Major Abner Jackson's ghost, fly the Windecker Eagle plane, and learn why the streets are named This Way and That Way.
Surfside Beach, located 50 minutes south of Houston, is a great place to unwind and get your tan on, with plenty of swimming and relaxation possibilities. Jet skiing, boat excursions, surfing lessons, dolphin excursions, island massages, beach horseback riding, sunset dinners for two, and fishing are also available at Surfside Jetty Park.
Best Places to Buy a Home Near Lake Jackson
How to buy no credit home in Lake Jackson with owner financing
Most alternative financing methods limit your ability to buy a house in Lake Jackson of your choice. When you buy a house through a rent-to-own or owner-to-own program, you have a restricted selection of properties to choose from. We can, however, assist you in learning more about third-party owner financing. You may avoid making a sacrifice by selecting any property for sale in Lake Jackson that does not need a credit check.