La Porte TX rent-to-own & owner-financed homes with no credit check
Posted by Alexander Burlat on Wednesday, January 22, 2020 at 3:59 PM
By Alexander Burlat / January 22, 2020
Comment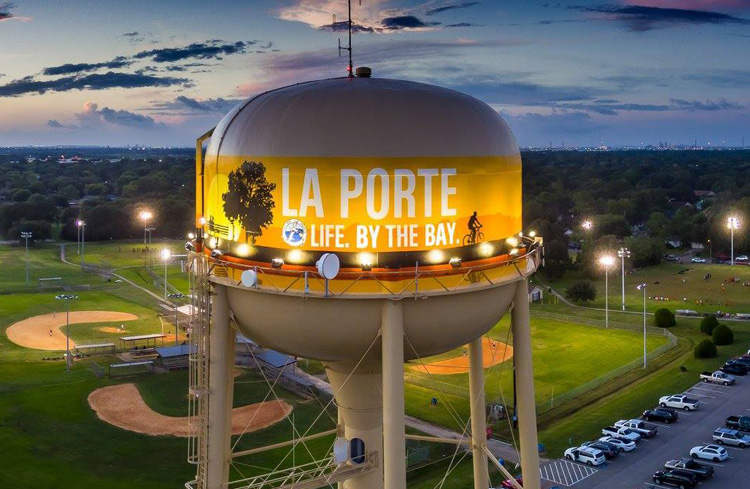 Home to nearly 35,000 residents, La Porte is one of the most popular housing markets in Harris County due to its close proximity to downtown Houston. You can reach downtown by car in under 30 minutes. What makes La Porte a desirable destination for families and individuals struggling with credit is the fact that homes are relatively affordable despite the area being so easily accessible from downtown. According to the National Association of Realtors, the median listing price in La Porte is $195,000. You will find over 250 homes listed for sale here. It means that you can easily buy a beautiful single-family home for $200,000 or less.
You can consider buying a rent-to-own or owner-financed home in La Porte if you are unable to obtain a conventional mortgage due to bad or non-existent credit. While rent-to-own enables to buy with bad credit, what makes owner financing a unique solution is the fact that they can buy any home you want with no credit check or income verification. If you are interested in learning how, browse the La Porte home listings below and get in touch with us by filling out the form on the property listing page.
Why to buy a rent-to-own or owner-financed home in La Porte
Here are a few reasons you should consider buying your dream home in La Porte, TX:
Affordability and a wide selection of homes
As already mentioned, homes are relatively affordable in La Porte with a median listing price of $195,000. There are nearly seven neighborhoods very popular among home buyers. Some of the streets and areas where you can buy a home in a budget include South Brownell Street, Bay Harbor Drive, Humphreville, Fondren Street, Antrim Lane, North 7th Street, N 6th Street, Dry Spring Drive, Birch Drive, Oak Grove Street, Canyon Springs Drive, N 2nd Street and Fairway Drive.
La Porte is currently balanced market which means that you won't have to face tough competition from other buyers when you are in this housing market looking to owner finance a home. It may become very advantageous for credit-challenged home buyers.
Schools
One of the reasons families love La Porte is the fact that there are over 26 schools, some of them with a GreatSchools rating of eight or above.
Here are a few of the most notable schools in La Porte:
Elementary Schools
Leo Rizzuto Elementary School
Lomax Elementary School
San Jacinto Elementary School
Jennie Reid Elementary School
Bay Elementary School
La Porte Elementary School
Heritage Elementary School
Middle Schools
Deer Park J High School
Seabrook Intermediate School
Lomax J High School
High Schools
Clear Falls High School
Deer Park High School - North Campus
La Porte High School
Amenities and attractions
Close proximity to coastal area and the presence of a large number of museums and art galleries give La Porte a unique blend of suburban feel and vibrant life.
There are several attractions in La Porte including San Jacinto Monument and Museum, Battleship Texas Historic Site, Sylvan Beach Park, Juan Seguin Historic Park, Bay Forest Golf Course, Governor Ross Sterling Mansion, Crow's Nest Art Gallery, Sylvan Beach Depot Museum and Library. La Porte is very popular among art and culture enthusiasts and history buffs.
La Porte also features many family-friendly amenities including parks, playgrounds, shopping malls, entertainment and sports centers and restaurants offering global cuisines.
How to buy a rent-to-own or owner-financed home in La Porte
Buying a rent-to-own or owner-financed home in La Porte may be a viable option if you are struggling with credit.
Here at Shop Owner Finance, we help home buyers learn how to buy any home they want with owner financing. If you are interested in knowing more, get in touch with us today!