La Marque, TX Rent-to-Own & Owner-Financed Homes (No Credit)
Posted by Rosa Diaz on Thursday, June 24, 2021 at 3:21 PM
By Rosa Diaz / June 24, 2021
Comment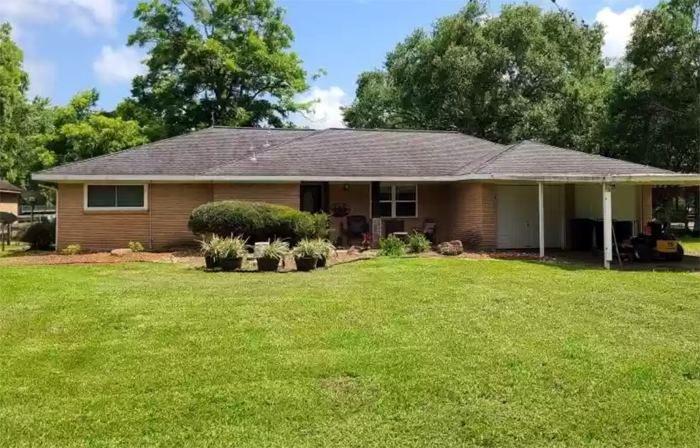 Don't allow the fact that La Marque isn't as well-known as other American cities. This tiny, but lovely, up-and-coming city is sandwiched in between Santa Fe, Hitchcock, and Texas City and is otherwise known as the Gateway to the Gulf. coastal living never gets better than this—whether you are boating, taking your family to the park, or waking up to the sunrise over Galveston Bay. During the Civil War, it was known as "Buttermilk Station," although it was subsequently renamed Highlands. In the 1890s, the name was changed to La Marque since it was already in use by another municipality.
Although La Marque is an overall small and discreet town, your chances of finding the best property are limited if you have terrible credit plus if you're a foreign national or self-employed, renting to own may appear to be your only alternative because there's no credit check, but you'll lose a lot of market possibilities. Choosing owner-financing will not limit your inventory and there will be no income verification and balloon payments.
In this guide, you will have free access to all the homes listed for sale in La Marque. You will also learn how you can buy any of these homes with owner financing.
Why Buy an Owner-Financed Home in La Marque, TX?
The following La Marque real estate market overview will help you decide if the city is the right home buying destination for you and your family:
The median listing price hovers around $160K and 200-300 homes for sale, ranging from $150K to $21.9M.
Highland Bayou Park is a La Marque municipal park. The park is trapezoidal in design and contains two slides and a swing. A few benches are also available, perfect if you're looking for some solitude. Bring your kids or go alone; there are plenty of things to do at this park. There is a fishing hole where you can teach your children to fish, as well as a patio area where you can barbecue some meals.
Carbide Park is a fantastic spot to spend a weekend with your family and children. The park, which is tucked away amid lush foliage and tall trees, has a covered gazebo, a tot-lot, an elderly exercise area, and bathrooms. There is also a short route here that may be utilized for both hiking and biking. The pavilions are spacious enough to accommodate a family get-together.
Whatever unique occasion you are intending to commemorate, My Special Occasion, LLC will help you do so in style. It is an attractive and sophisticated event space where happy occasions such as weddings, baby and bridal showers, birthday parties, and family gatherings are held. The event location is also well-known for organizing educational seminars, pageants, luncheons, and graduation parties.
This city is ideal for families looking for a safe neighborhood to live in— La Marque is 11% safer than other cities of Texas and 14% safer than other cities in the nation. La Marque has ranks below average in comparison to other cities in the country.
Most Popular La Marque Neighborhoods for Owner-Financed Homes
La Marque Heights
Mid-large-sized homes with manicured lawns offer an opulent look and feel to various properties across La Marque Heights. It's easy to find a single-family home here for $180,000 or less, making it a good start-off point for families looking at their first dabble in homeownership.
The Highlands
The sprawling greens on every lot and the canopies of its mature trees give the Highlands its distinctive refreshing vibe. Most people who move here love the $150,000 average home price but once in, they'll love that it's within walking distance to Jaycee Park, for near-limitless access to recreational activities.
Brockleigh
This quiet, unassuming neighborhood right outside downtown Hockley offers one of the most affordable homes in the area. While it's not rich in amenities like the more modern master-planned communities, Brokleigh is easily accessible from all the city's sites and attractions such as downtown Houston and Galveston Bay.
Alamo Heights
This traditional neighborhood on the western part of La Marque offers the quiet vibe of a traditional Texas town and the progressive spirit of a thriving city. The affordable housing market welcomes homebuyers from different walks of life while residents both old and new love the accessibility to Houston's Bay Area and downtown districts.
Chimney Corners
Chimney Corners is a community nestled just right outside downtown La Marque. It's one of the more affordable communities with a median listing home price of $239,000. Residents get to enjoy the weekends outdoors thanks to its easy access to several community parks including Jaycee Park, Westlawn Park, and the outlying McGaffey Highland Bayou Park.
Other Areas to Buy Owner-Financed Homes in La Marque
| | | | |
| --- | --- | --- | --- |
| A.R. Brown Subdivision | Delany Cove | Lee Place | Robinson Subdivision |
| Adkins Subdivision | Duane Addition | Lenz | Rosewood |
| Amburn Subdivision | Dugey E J Extn | Lillie Thomas Subdivision | Scotts Acre Home |
| Austin Place | Durham Subdivision | Linden Street Subdivision | Staffords |
| B J Strode Subdivision | Duroux Subdivision | Lone Pine Subdivision | Stubbs Addition |
| Barnes Subdivision | Edgars Addition | Long Shadows | Studio Addition |
| Bayou Road Addition | Elmo J Dugey Subdivision | Magnolia 2nd | Sunset Grove |
| Beach Addition | Eriksson Subdivision | Magnolia Addition | T.S. George Subdivision |
| Beatrice Bogatto Addition | Formans Subdivision | Mainland Homesteads | Theiler Addition |
| Bogattos Addition | Frank Bell Subdivision | Margot Extn | Tooheys Subdivision |
| Borondo Pines Subdivision | Gilbert & Nelson Subdivision | Margot Subdivision | Torry Ext |
| Briar Meadow | Glendale Addition | McCollum Subdivision | Torry Subdivision |
| Britton Subdivision | Halls Super Highway Addition | McNeels Subdivision | Vauthier Court |
| Calhoun Subdivision | Henry Vauthier Subdivision | Meadows Subdivision | Veronica Boggatto Addition |
| Camp Homes Addition | Highland City | Mentor & Bell | Wentzel Addition |
| Camp Subdivision | Homesite Addition | Michelle Park | Westerlage |
| Campbell Subdivision | Inter City Place | Norman & Boatright | Westerlage |
| Campus Heights Addition | Isaac O'Bell 1st Addition | Oaklawn Subdivision | Westlawn |
| Carriage Lane | Kirsten Addition | Omega Bay | Westridge |
| Cedar Crest Addition | L & S Subdivision | Omega Bay | Westward |
| Cedar Terrace | Lake Park | Painted Meadows | Westward Estates |
| Cook & Steward Subdivision | Lamar Addition | Perthius Farms | Westward Pines |
| Corbett | Laurel Manors | Pine Meadow | Westwood |
| Crane Addition | Laurel Ridge | RR Armstrong | Willow Crest |
| Crenshaw Addition | Laurel Terrace | Raggio Subdivision | Wilson & Coe Subdivision |
Best Places to Buy a Home Near La Marque
How to buy no credit home in La Marque with owner financing
Owner financing allows you to buy a property with no credit restrictions, regardless if you're self-employed or a foreign national—or both. An investor purchases the house of your choice on your behalf under this form of seller financing. On the day of closing, you take possession of the property and have 30 years to pay off the loan. There are no penalties for early payment or balloon payments.