Kingwood, TX rent-to-own and owner financed homes with no credit check
Posted by Alexander Burlat on Friday, July 12, 2019 at 10:36 AM
By Alexander Burlat / July 12, 2019
Comment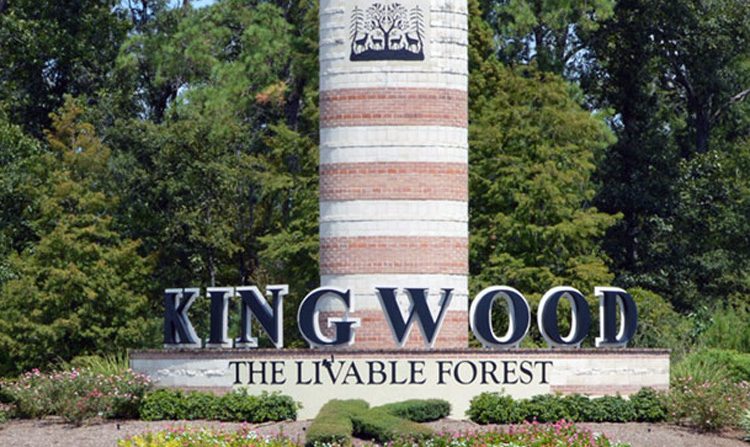 If you want to buy a no credit check home in a master-planned community that
Is affordable
Is in close proximity to downtown Houston
Features top performing schools
Features world class amenities
And offers a great quality of life,
You should definitely consider Kingwood TX. It has been rated one of the best communities in Texas in terms of affordability, schools, quality of life and commute time by several surveys and studies. Since Kingwood homes are affordable compared to other neighborhoods and suburbs near Houston, this master planned community is one of the best destinations for credit-challenged home buyers who are struggling to secure a mortgage from a conventional lender due to bad or non-existent credit. They can fulfil their homeownership dream with alterative financing options such as rent-to-own or owner financing. We will help you learn how it is possible for you to buy any Kingwood home with owner financing.
Jumpstart your home buying journey by exploring a few of the Kingwood home listings below. You can also get access to our free MLS search for all Houston areas by clicking here. Continue reading to know more about Kingwood neighbourhoods and how you can buy a home here even if you don't qualify for a traditional mortgage.
Why to buy a no credit check Kingwood TX home
Top performing schools
Kingwood is home to some of the best-rated schools in Houston and it makes this community a popular choice among families who are raising kids. There are many public and private schools in and around Kingwood. Some of them include Riverwood Middle, Willow Creek, Shadow Forest Elementary, Bear Branch Elementary, Deerwood Elementary, Woodcreek Middle, Atascocita High School, Creekwood Middle, Kingwood High, Hidden Hollow Elementary, Greentree Elementary, Kingwood Middle, Kingwood Park High School, Woodland Hills Elementary, Kings Manor Elementary and Elm Grove Elementary.
Job market
Whether you want to start your own business or land your dream job, Kingwood, TX provides world-class infrastructure to help you succeed as an entrepreneur or a professional executive. As an entrepreneur, it will be easier for you to find talent for your company, while you can find a job in a variety of industries and sectors including management, sales, hospitality, manufacturing and tech support. Most Kingwood residents are employed in White Collar jobs. There are nearly 3000 self-employed professionals.
A good place to raise a family
Kingwood is a master-planned community spread over 14,000 acres. It features 500 acres of green space including parks and playgrounds for kids. Bike and hike trails of Kingwood are popular not only the local residents, but the residents from other neighboring Houston suburbs and communities. There are many sports facilities, restaurants, shopping malls, and community swimming pool.
Planned development
Each neighborhood in Kingwood TX has unique characteristics. The local homeowners associations enforces strict deed restrictions and codes that local residents need to comply with when undertaking any major residential or commercial construction or renovation, contributing to a consistent feel and look of Kingwood neighborhoods. Home to nearly 70,000 residents, the community consists of 25 villages with a lot of green space and neighborhood amenities. Kingwood is one of the largest master-planned communities in Texas.
A wide range of housing options & affordability
The median home price in Kingwood hovers around $250,000. Kingwood is affordable, particularly considering the high median home prices in neighboring communities. It makes this community a great choice for people looking to buy starter homes with no credit check or income verification. There are over 25,000 housing units. You will find about 500-600 homes listed for sale most weeks. You can buy a home in any budget in Kingwood. It also means that it's easier to find a home. The median household income is about $100,000 – better than many other communities. It means Kingwood offers a good quality of life for a low cost of living.
Diversity
Kingwood is home to a diverse community of residents. Regardless of your ethnic background, religion or race, you can easily develop social ties. Nearly 60% residents report their race to be White, while almost 30% residents are Hispanic or African-American. This Harris County city also boasts of a thriving international community with a large population of residents belonging to Asian and European countries.
Important facts about Kingwood, TX real estate markets
Kingwood has reported a sharp appreciation in home values over the past few years. Sellers often receive multiple offers from buyers as the demand for homes in Kingwood is high. It means that you need to be financially prepared when you are in the Kingwood housing market looking for your dream home. Get pre-approved from a lender before submitting an offer on a Kingwood home and if you can't get approved due to credit-challenges, we can help you buy any Kingwood home with no credit check or income verification.
Most popular Kingwood neighborhoods
Below is the list of most popular Kingwood neighborhoods:
Hunter's Ridge
Elm Grove
Forest Cove
Sand Creek
Sherwood Trails
Kings Crossing
Kings Forest
Kings Manor
South Woodland Hills
Trailwood
Woodspring Forest
Woodstream
Bear Branch
Mills Branch
North Woodland Hills
Fosters Mill
Greentree
Kings Point
Kings River
Kingwood Glen
Kingwood Greens
Kingwood Lakes
Kingwood Place
Oakhurst
Riverchase
How to buy a rent-to-own or owner financed home in Kingwood with no credit check
If you are planning to explore alternative financing options to buy a Kingwood TX home, you can consider owner financing.
It is a better financing alternative than rent-to-own because it makes you the owner on the closing day. While offering more or less the same financing terms with regard to amortization period, fixed rate interest, refinancing and no balloon, it enables you to buy any home. Contrary to that, you can not buy any home with rent-to-own financing arrangement.
Interested in learning more about our real estate brokerage services specializing in working with credit challenged home buyers? Set an appointment today.