Killeen, TX Owner-Financed & Rent-to-Own Homes (No Credit)
Posted by Patricio Ponton on Wednesday, May 11, 2022 at 3:58 PM
By Patricio Ponton / May 11, 2022
Comment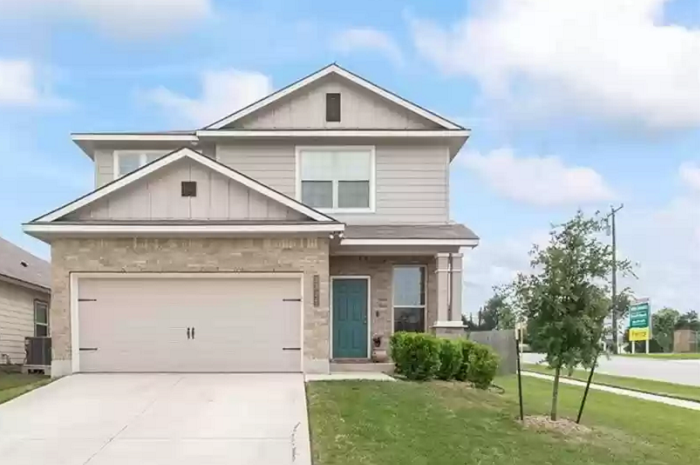 Located right in the heart of Central Texas is the family-friendly small city of Killeen. The city offers a unique living experience that residents from all walks of life can come to enjoy. It's been recognized as the fifth-best place to live in Texas in a study conducted by the U.S. News and World Report because of lower costs and high employment rates (thanks in part to the nearby Fort Hood military base).
Killeen continues to be an attractive housing market because of the $220,000 median listing price. But the housing market remains tight, leaving credit-challenged homebuyers competing with bank-approved borrowers. For these types of situations, our real estate program can help you learn how to leverage owner-financing in Killeen or anywhere around the 76541, 76542, and 76543 zip code areas to buy any single-family home of your choice without credit and income verifications. This arrangement also offers a 30- year amortization period and immediate homeownership.
This guide will help you learn how to leverage owner-financing to buy the home of your choice in Killeen regardless of your credit situation.
Why Buy an Owner-financed Home in Killeen, TX?
Here are a few reasons why you should consider buying a home in Killeen:
The $220,000 median listing home price makes it an attractive housing market for budget-conscious families or first-time homebuyers.
There are 675-700 homes listed on the market here most weeks. But since more and more people are discovering the perks of living in Killeen, these properties stay listed for about only 30 days.
Killeen's location near the Fort Worth Military Base provides approximately 58,000 jobs which strengthen the city's local economy.
The strong military presence also offers a family-friendly environment through attractions such as the 1sr Cavalry Museum, the Fourth Infantry Museum, and Mayborn Science Theater (which hosts regular planetarium shows).
There are 10 city parks throughout Killeen that offer a host of outdoor recreational activities for families, children, and tourists. There are also hiking trails around town and a drive-through safari for locals.
Two local breweries offer nightcaps and a taste of local fare while music venues provide a glimpse of the city's vibrant music scene.
Locals also get to enjoy the city's year-round beautiful weather through some water activities in the two lakes. There are two golf courses in the area as well for a few rounds of putts around the greens.
Killeen is served by more than 70 public schools including Harker Heights Elementary, Charles E. Patterson Middle, and Harker Heights High.
Most Popular Killeen Neighborhoods for Owner-Financed Homes
Bellaire Heights
Zip Codes: 76541, 76542
This quiet neighborhood on Bellaire's Southeast side features vintage properties (built between the 70s and early 80s) that retained much of the floor plans and features. Most of these homes have a 3-bedroom design and the $200,000 median listing price makes it one of the more affordable residential spots throughout the city.
Crossland Estates
Zip Codes: 76541, 76543
This is one of the more recent developments on the northern end of the city with homes typically valued at $205,000. This neighborhood may be small in size but homes here sit on 3,000 square ft. lots, giving homeowners ample space to enjoy the outdoors anyway they can without ever leaving their house.
Bridgewood
Zip Codes: 76549
One of the more accessible and convenient neighborhoods around town sits on the southwestern end of Killeen. Bridgewood. Homes in the area have more ample space at 2,500 square ft. and the $150,000 average price for a property here is considered affordable since the neighborhood is close to everything including the Killeen-Fort Hood Regional Airport.
More Killeen Neighborhoods to Buy Owner-Financed Homes
Chantz

Sun Chase

Lonesome Dove

Copper Mountain

Saegert Ranch

Purser Crossing

Cosper Ridge Estates

Timber Ridge Estates

River Ridge Ranch

Deerwood Estates

Trimmier Estates

Robin Hood Estates

Deorsam Estates

Turtlebend

Stratford Addition

Hymesa Estates

White Rock Estates

Sunflower Estates

Heather Glen

Yowell Ranch

The Landing

James Way

Bridgewood

Thunder Creek Estates

Kingsway

Bunny Trail Estates

West Ridge

Morning Glen

Clear Creek Estates

Western Hills

Oak Valley

Conder Valley

Westpark

Onion Creek (Killeen)

Creek Place

Willow Ridge

Prairie View Estates

Diamond Hills

Brookhaven

Regency Ridge

Eagle Valley

Evening Hollow

Savannah Heights

Estancia West

Fox Creek

Splawn Ranch

Goodnight Ranch

Jasper Heights

The Falls
More Zip Code Areas to Buy Owner-Financed Homes in Killeen
76540

76547

76544

76548

76549
How to Buy an Owner-financed Home in Killeen, TX
Leveraging owner-financing gives buyers the flexibility to choose any single-family home listed for sale on the Killeen housing market. Buyers struggling to secure mortgages can opt for this no-credit-check alternative as it offers fixed monthly rates and provides a 30-year amortization period.
Interested in learning more? Set an appointment with us today!