Kemah, TX owner-financed & rent-to-own homes (no credit)
Posted by Alexander Burlat on Tuesday, June 29, 2021 at 10:28 PM
By Alexander Burlat / June 29, 2021
Comment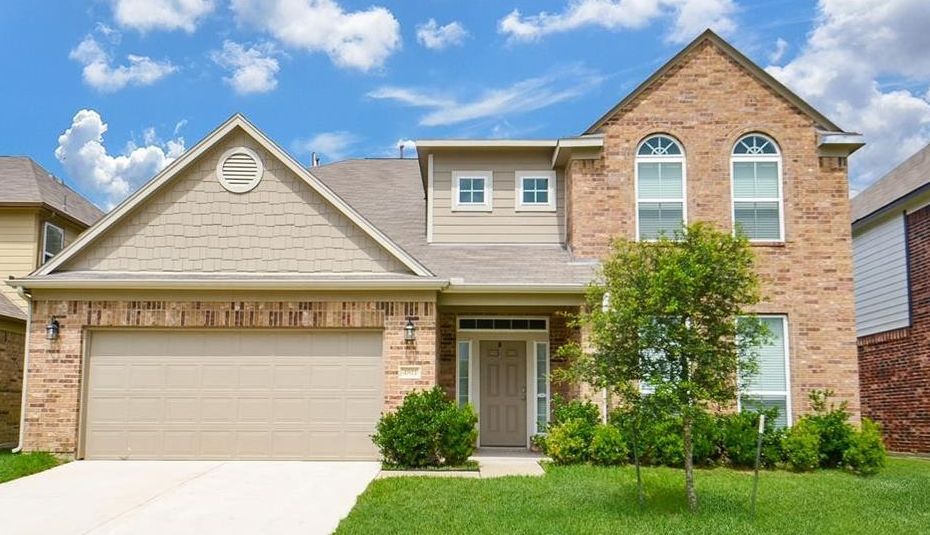 Kemah is known as "The Gateway to the Bay" because of its beautiful location on Clear Creek and Galveston Bay. Situated right next to other waterfront towns & cities such as Bacliff, Seabrook, and San Leon, Kemah is the third-largest boating recreation district in the United States in terms of area. The Kemah Boardwalk is one of the most popular leisure areas in the Houston region. For years, individuals seeking a one-of-a-kind experience that includes boating, fishing, dining, or shopping for collectibles, crafts, and other unique goods have come to Kemah. A breezy get away from the city may be found just 20 miles from Downtown on Galveston Bay. With a great boardwalk, plenty of retail choices, and special summer music events, the waterfront district provides plenty of entertainment for all ages. On a sunny day, the bay is the ideal location for launching a sailboat.
Qualifying for a mortgage can be difficult if you have credit issues and are self-employed, or a foreign national. Rent-to-own and owner-to-owner financing in Kemah aren't the only alternatives available to home buyers in your situation. If you're looking for no credit homes without sacrificing most of the inventory you can choose from, then third-party seller financing can be your best option.
In this guide, you will have free access to all the homes listed for sale in Kemah. You will also learn how you can buy any of these homes with owner financing.
Why Buy an Owner-Financed Home in Kemah, TX?
The following Kemah real estate market overview will help you decide if the city is the right home buying destination for you and your family:
The median listing price hovers around $400K; however, you will be able to find a single-family home listed for a bit over $150K.
The Kemah Boardwalk, one of Texas' greatest attractions, is located in Kemah. Guests may attend concerts, ride amusement rides, dine on great on-the-water cuisine, and win prizes at one of the numerous midway activities at this famous family-friendly attraction. The Kemah Boardwalk, home of the Boardwalk Bullet - the Coolest Coaster on the Coast — is an exciting visit for people of all ages.
The Kemah Lighthouse District, located just outside of the Kemah Boardwalk, is full of quaint shops of all kinds, from fine art and handmade crafts to funky sea-inspired clothing and jewelry, as well as fine restaurants, local hangouts, and a lively nightlife scene at a variety of clubs and bars with both indoor and outdoor seating.
Kemah's year-round warmth and mild winds make it ideal for taking advantage of the large marinas, which provide just about any water-related activity you can think of. Sailing, kayaking, boating, tubing, and jet skiing are all available in Kemah. Kemah is the ideal spot to go away, with lodgings ranging from quaint bed & breakfasts to beachfront, full-service hotels.
After working up an appetite on the rides, there are a slew of Kemah Boardwalk eateries on the waterfront serving delectable food from across the globe. The Cadillac Bar features a complete menu of Mexican classics, including prickly pear margaritas and enchiladas suizas.
At Aquarium Restaurant, you may be surrounded by aquatic life while also indulging your taste buds with excellent seafood. View the unique aquatic life in awe-inspiring surroundings. This fascinating Aquarium Restaurant, which provides an excellent selection of seafood meals from fried shrimp to crab cakes and fish tacos, is one of Kemah's most complete seafood restaurants.
Most Popular Burleson Neighborhoods for Owner-Financed Homes
Seagate
Premier living right in the heart of Kemah, Seagate offers bayside mansion homes with a magnificent view of the bay. Downtown Houston as well as the surrounding commercial hubs are still easily accessible but everyone here can always come home to the unique seaside breeze Kemah has always been known for.
Waterford Oaks
Situated just right beside Galveston Bay, Waterford Oaks' idyllic spot offers a calming paradise thanks to the breezy winds from the Bay. This exclusive living not only offers a majestic view of Galveston but a vibrant sight of Kemah's most distinctive attractions as well.
Downtown Kemah
Anyone who loves to savor the calming breeze of the sea will definitely feel right at home in Downtown Kemah. It's considered the Gateway to the Bay with its host of sights including the famous Kemah Boardwalk where families can spend some quality time in its stunning amusement park, shops, restaurants, and by-the-water recreational activities.
Most Popular Lewisville Neighborhoods for Owner-Financed Homes
Glen Cove

Moon Caye Condominiums

Lake Village

Marina Del Sol

Kemah Oaks

Kemah Village

Bay Breeze

Kemah Heights

Regatta Townhomes

Waterford Harbor

Twin Oaks

Lazy Bend

811 Bradford Condominiums

West Kemah

Harbor Homes

Waterford Point

South Kemah

Kipps

Bayview Acres
Best Places to Buy a Home Near Kemah
How to buy no credit home in Kemah with owner financing
Alternative financing methods such as rent-to-own or owner-to-owner financing in Kemah might help you buy a no-credit home. When you work with a licensed Realtor to help you with third-party seller financing, not only would the process be much easier but you also would be able to buy any home of your choice in Kemah.