Kelliwood TX rent to own and owner financed homes with no credit check
Posted by Alexander Burlat on Saturday, July 20, 2019 at 9:32 AM
By Alexander Burlat / July 20, 2019
Comment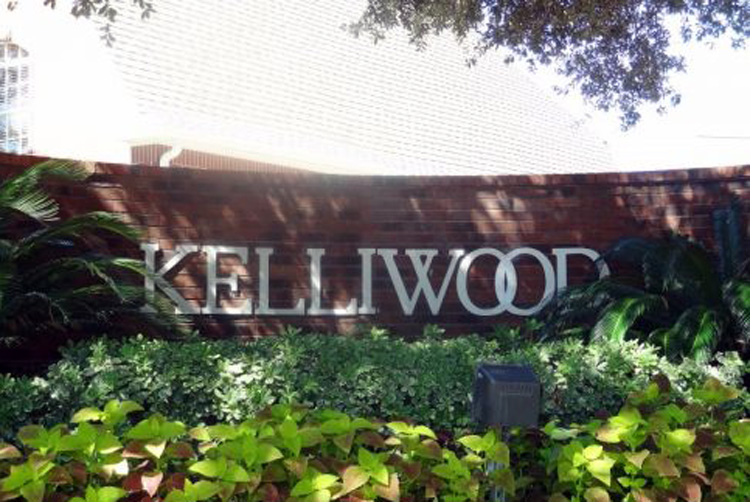 Easy access to Greater Houston, large green spaces, entertainment and sport centers, a wide range of housing options and high performing schools are some of the features that make Kelliwood a highly sought-after neighborhood of Katy, TX. Homes are available in a wide range of prices so it is possible to buy a home in Kelliwood if you are on a budget. This makes Kelliwood an ideal master-planned community for credit-challenged buyers to buy a home in.
Rent-to-own homes and owner finance homes in Kelliwood are a good choice for families and individuals struggling to get approved for a traditional mortgage. Here at Shop Owner Finance, we help you learn how to buy any Kelliwood home with no credit check or income verification. Explore a few of the Kelliwood home listings below and get in touch with us. We will secure your dream home with alternative financing options.
No Matching Listings
Try a new search, or click below to get notified when matching listings become available.
Why to buy a no credit check home in Kelliwood
Here are a few of the reasons why you should consider buying a home in Kelliwood:
Top performing schools
Most homes in Kelliwood are zoned to Katy Independent School District (KISD). Some of the top-rated schools in Texas are in close proximity to Kelliwood. These schools include:
Beck Junior High
Cinco Ranch High School
Pattison Elementary
Taylor High School
McMeans Junior High
Creech Elementary
Hayes Elementary
Exley Elementary
Some of these schools have won awards for high performance, good teacher-student ratio and state-of-the-art sports facilities. The presence of high performing schools makes Kelliwood neighborhoods a population destination for families with kids.
Wide verity of homes in every budget
Looking to buy a home with water views? Is a big house on a large wooden lot your idea of a dream home? Do you want to live close to a gold course? Or do you just want to buy a starter home on a budget? No matter what type of home you are looking for, you will probably able to find it in Kelliwood. If you want to buy a gated community, Kelliwood offers you a wide range of options.
The median home price is about $350,000; however you can easily find cheaper homes starting from $200,000. Kelliwood is one of the largest master-planned communities in Katy. It means that the neighborhoods have preserved their feel and look while at the same time have gone through gratification in a planned manner.
Kelliwood is a relatively new community. It was found about 40 years ago. You can easily find a brand new home as a lot of new development is taking place here.
Easy access to excellent amenities
There are a number of excellent clubs, entertainment and sports centers, restaurants and shopping malls in Kelliwood. The amenities of Nottingham Country, Cinco Ranch, Westside, Seven Meadows, Kelliwood Gardens are also in close proximity. Some of the notable amenities in and near Kelliwood include Willowfork Golf Club, Katy YMCA, Great Southwest Equestrian Center and Energy Coorridor. Parks, trails, and playgrounds are also in easy access.
Interstate 10, Westpark Tollway, Grand Parkway, and Westheimer Parkway make Kelliwood highly accessible.
Kelliwood real estate market trends
Kelliwood homes have witnessed strong appreciation in values over the past few years. It means that your investment in a home here can be a good financial move. You will find over 20 homes listed for sale most weeks in Kelliwood.
Since the demand for housing is strong, you may have to compete with other buyers when buying a home here. It is for this reason that we recommend that you are financially prepared before submitting an offer on a Kelliwood home. If you can't obtain a mortgage, you can explore owner financing which enables you to buy any Kelliwood home you want with no credit check.
Neighborhoods in and around Kelliwood
Fairways at Kelliwood
Kelliwood
Kelliwood Courts
Kelliwood Enclave
Kelliwood Gardens
Kelliwood Greens
Kelliwood Lakes
Kelliwood Links
Kelliwood Nottingham Country
Kelliwood Park
Kelliwood Place
Kelliwood Pointe
Kelliwood Terrace
Kelliwood Trails
Lake Forest at Kelliwood
Lakes of Buckingham Kelliwood
How to buy a rent-to-own or owner financed home in Kelliwood
Buying a rent-to-own home in Kelliwood requires no credit check in most cases, but a major limitation with this financing arrangement is that your options will be limited. Kelliwood home owners rarely list their homes for sale with rent-to-own financing arrangement. So if you are planning to explore alternative financing arrangement for purchasing your dream home in Kelliwood, you should consider owner financing. It enables you to buy any home you want with a fixed-rate loan. You can refinance any time and there are no pre-payment penalties. You also don't have to make any balloon payment.
Want to learn how owner financing makes it possible to buy any Kelliwood home you want? Set an appointment today.