Is owner financing legal in Houston TX?
Posted by Alexander Burlat on Tuesday, January 22, 2019 at 6:08 PM
By Alexander Burlat / January 22, 2019
Comment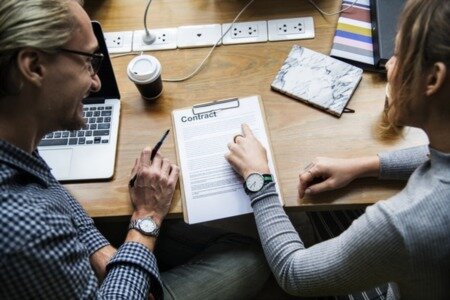 Buying a home is a big event in life. It makes sense to tread carefully while committing to various legal and financial obligations that come with purchasing a home. If you are struggling with credit, you might be considering some alternative financing arrangements such as owner financing. Since we help a lot of people buy with owner financing, one question that we are frequently asked is whether this financing method is legal in Houston TX. The answer is that it definitely is.
As mortgage applications of more and more people in the U.S. are being denied by traditional lenders, owner financing has become a common method of financing a home purchase.
If you are interested in learning more about owner financing, check out the following articles:
Seller Financing: A complete guide
How owner financing works in Houston
Down payment required for owner financing
Credit score required for owner financing
Owner financing risks to be aware of
Here is an overview of some of the legal obligations associated with owner financing that the seller and has to comply with:
The S.A.F.E. Act places some restriction on home owners who want to extend financing to the buyer in an owner financing arrangement. The law requires the seller to obtain a residential mortgage loan origination (RMLO) license in some cases. But most of the sellers are exempted from this requirement because it applies to only those who make five or more owner-financed loans in a year. For example we help our clients buy any home they want with owner financing and the financing is extended to you by the people who make fewer than five owner-financed loans.
The Dodd-Frank Law also specifies some restriction and requirements with regard to balloon payment, the borrower's ability to repay and mortgage type. For example as a real estate brokerage service, we help our clients buy with owner financing where they don't need to make any balloon payment and can pay off their fixed-rate loan in 30 year. The clients are required to make a large down payment (anywhere between 15% and 20%). There are some exemptions for sellers who are making fewer than three owner financing loans in a year.
Why is owner financing legal?
Owner financing deals are legal because buyers and sellers follow pretty much the same legal obligations as they do when the deal is financed by a traditional mortgage.
For example our clients sign a promissory note (which specifies the terms and conditions of the loan) and a deed of trust (which specifies the consequences of default) just as they would do when buying with a mortgage.
The dead of trust is recorded with the county records office which always acts as the evidence of the transfer of the property's title and ownership. The buyers can refinance whenever they want to or resell the property unlike other financing methods such as rent-to-own.
It's specified in the promissory note whether there would be any pre-payment penalties in case the buyer decided to pay off the loan before the amortization period.
The sellers are required to comply with Texas Property Code Section 5 that emphasizes on transparency.
In conclusion
If you are confident that you can afford your monthly loan payments and have arranged a large down payment (up to 20 percent), you can definitely consider owner financing because it's a legal financing method. You immediately get the property's title transferred in your name. In a recent article, we compared owner financing with lease option (rent-to-own).
Visit our testimonials page to watch some of our clients explaining how we helped them buy with owner financing despite poor or non-existent credit. Find your dream home by using our state-of-the-art property search functionality and get owner financing on any home. Contact us today!