Important owner financing terms to know in Houston TX
Posted by Alexander Burlat on Friday, January 4, 2019 at 10:34 PM
By Alexander Burlat / January 4, 2019
Comment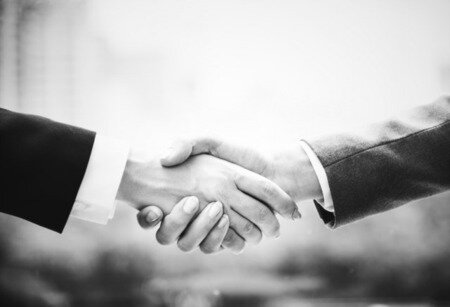 A home is probably going to be the biggest purchase of your life, so you need to be fully aware of the financial consequences of your home buying decisions. If you are struggling with credit and finding it difficult to get approved for a mortgage, you can buy any Houston home with owner financing. Hundreds of our clients who were facing credit challenges have fulfilled their homeownership dream with the help of owner financing.
Owner financing is more or less similar to a conventional mortgage; the only major difference is that you will pay monthly installments to the home seller rather than a bank.
While the majority of the terms and conditions are similar to a conventional mortgage, you should still have a good understanding of what you are getting into when buying a home with owner financing.
Here are a few owner financing terms and conditions you must be aware of if you are planning to explore this financing option in Houston TX:
Promissory note: What are the terms?

Promissory note specifies all the terms and conditions of an owner financing agreement between you and the seller. It specifies many terms including but not limited to:
The amount of credit extended to the buyer
Interest rate
Amount of monthly installment
Type of mortgage – fixed rate or adjustable rate
Amortization period (the number of years to repay the loan in full)
Whether you need to make a balloon payments or not
Whether you can refinance or not
If there would be any pre-payment penalties
What will be the consequences if you are delinquent on your loan payments?
A promissory note remains in the custody of the sellers until you pay off the debt.
Deed of trust: What are the consequences of delinquency?
When you take out a secured loan, you need to pledge the asset as collateral. It protects the seller in case you default. A third party trustee can sell the property to recover the money if you default.
The deed of trust is recorded at the public records office after the closing. You pledge the property as collateral in a conventional mortgage also.
Do you need to make balloon payment?
Balloon payments are a standard practice in owner financing. Most sellers ask buyers to make a large payment within the first five years of the purchase. How much balloon payment you need to make is specified in the promissory note.
Let's say for example you bought a home priced $250,000. You made a down payment of $100,000. It means that you have borrowed $150,000 from the seller in an owner financing arrangement. The seller may ask you to make a balloon payment of $50,000 within the first five years of the purchase.
Balloon payments are, however, not a legal obligation in all owner financing arrangements. You and the seller can mutually agree on not having a balloon payment clause.
When we help our clients buy with owner financing, they don't have to make a balloon payment.
Can you refinance with a conventional lender?
It is important to understand if your owner financing arrangement allows you to refinance with a bank in future when your credit score improves.
For example when our clients buy with owner financing in Texas, their payments are reported to credit bureaus by a note servicing company. As a result, their credit score improves and they can refinance with a conventional bank any time they want.
Are there pre-payment penalties?
Will there be any pre-payment penalties if you pay off your debt within a certain time period?
The penalty is usually based on a percentage of the remaining mortgage balance or a certain number of months' worth of interest. Our clients don't pay pre-payment penalties.
In conclusion
Owner financing contracts are customizable to a great extent. It makes owner financing a great financing option, but you need to make sure the terms and conditions you are agreeing to aligns with your best interests and home buying goals.
If you are interested in learning more about how you can buy ANY home with owner financing with no credit check or income verification, visit this page. Click here to watch some of our clients explaining how our system works. Start the search for your dream home by clicking here or get in touch with us today.