Hutto, TX Owner-Financed & Rent-to-Own Homes (No Credit)
Posted by Maxi Calibo on Monday, February 21, 2022 at 5:31 PM
By Maxi Calibo / February 21, 2022
Comment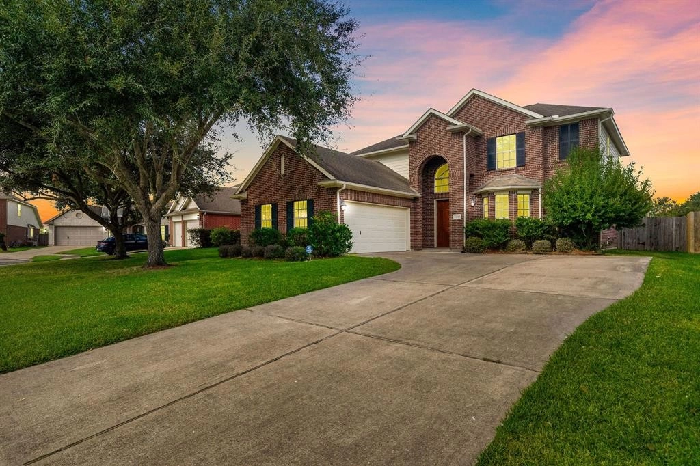 Known for its historic roots, friendly atmosphere, and amazing downtown area, Hutto (located just a short drive away from Georgetown, Round Rock, and Taylor) has proven itself time and again as one of Central Texas' hidden gems. This continuously thriving little city blends established neighborhoods and modern developments (with a median home price of $385,000) to offer a vibrant living space for all types of homeowners. The small-town vibe, friendly atmosphere, and award-winning independent school district make it welcoming to families raising kids and professionals alike.
Credit situations, self-employment, and to a certain point, nationality can be the reasons why most aspiring homebuyers are deemed unqualified for a conventional loan. Buying a home with rent-to-own arrangements eliminates the rigorous credit checks but this usually offers a limited number of properties. Owner financing in Hutto or anywhere within the 78634 and 76574 on the other hand offers the perks of a bank-approved homebuyer such as the flexibility to find the perfect property and avail of a 30-year amortization period, all without the credit inquiries and income verifications.
This guide will help you learn how to leverage owner-financing to make your dream of owning a home here a reality regardless of your credit situation:
Why Buy an Owner-financed Home in Hutto, TXyou (78634, 76574)?
Here are a few reasons why should consider buying a home in Hutto:
The $385,000 median home listing price lets homebuyers choose from a variety of homes from established neighborhoods and new developments, depending on their needs, preferences, and budget.
Hutto's historic downtown area celebrates the city's agricultural heritage through festive cultural events, a weekly farmer's market, along a string of ongoing developments to offer more shopping, dining, and entertainment venues.
It's home to the East Williamson County Higher Education Center that offers educational opportunities and professional skills development programs designed to provide certificates and academic degrees through its partnerships with known colleges and universities – Texas A&M University-Central Texas Campus, Temple, and Texas State Technical College.
The city continues to develop its downtown area, creating a vibrant hub for shopping, dining, nightlife, live music, and employment while maintaining all of its historic charms.
Hutto's continuing efforts to pursue economic growth offers a landscape that offers support for startup business while providing infrastructure that's friendly to entrepreneurs.
Most, if not all, of the elementary schools in Hutto's award-winning Independent School District, are highly rated because of their technical education programs that cover areas such as veterinary medicine, culinary arts, business administration, and health sciences. Hutto schools are also known for their extracurricular activities such as their state-recognized music and athletic programs.
Other Hutto Neighborhoods for Owner-Financed Homes
Brooklands
Known for its eclectic blend of cozy and luxurious home designs, Brooklands offers a quiet retreat for families and professionals who wish to escape the busy buzz of the big city. Brooklands Park and Playscape offer instant outdoor recreation while Ray Elementary and Farley Middle Schools provide access to quality education.
Carmel Creek
The well-designed and perfectly-landscaped homes in Carmel Creek complement a fun, quirky neighborhood that has convenient routes to everything from major tech employment hubs to luxurious resorts. Business and retail establishments are on the rise, and with the city's lower tax rates, it's no wonder families continue to flock here and call Carmel Creek their new home.
Riverwalk
This master-planned community is an enclave for first-time homebuyers and budget-conscious families looking to find a place of their own at affordable prices. The mature trees, sprawling greens, and outdoor spaces (including a couple of soccer fields) leave its picturesque streets filled with children enjoying a host of fun outdoor activities.
Other Areas to Buy Owner-Financed Homes in Hutto
| | | | |
| --- | --- | --- | --- |
| Mager Meadows | Mondales Estates | Brushy Creek Meadows | Carmel Creek Estates |
| Lakeside Estates | Bell Meadows | Rivers Crossing | Family Acres |
| Cottonwood | Heritage On San Gabriel | Garden Park | Clarks Crossing |
| Deerfield Village | Hutto Town Square | Carol Meadows | Country Estates |
| Star Ranch | Huttoparke | Gabriel Farms | Old Town Hutto |
| Thomas Park | Creek Bend | Enclave At Brushy Creek | Cottonwood Creek |
| Creekside Estates | Green Haven Ranch | Legends Of Hutto | Valley Vista |
| Hutto Highlands | Heights At Deerfield | Glenwood | Mustang Creek North |
| Morningside Estates | Lookout At Brushy Creek | Brushy Point Estates | Park At Brushy Creek |
| Hague | Emory Farms | Cross Creek | Rolling Hills |
How to Buy an Owner-financed Home in Hutto (78634, 76574)
Owner financing gives borrowers the benefits of a bank-approved borrower without the rigorous credit checks and income verifications. It's open to anyone with inconsistent monthly income, foreign nationality, or low credit scores so they can get any single-family home of their choice in Hutto. This program not only allows them to get a 30-year amortization period but also helps rebuild their credit and increase their chances of getting approved for a conventional loan.
You can learn more about owner financing by setting an appointment with us today.