How to Stage Your Home for a Quick Sale
Posted by Christelle Anne Boquiron on Thursday, May 25, 2023 at 10:00 AM
By Christelle Anne Boquiron / May 25, 2023
Comment
Your Home, Their Dream: How to Stage Your Home for a Quick Sale
So, you're planning to put your home on the market, eh? Well, buckle up, because we're about to embark on a journey that's more art than science: staging your home for a quick sale. It's all about appealing to the widest audience and making them feel right at home the moment they step foot in your door.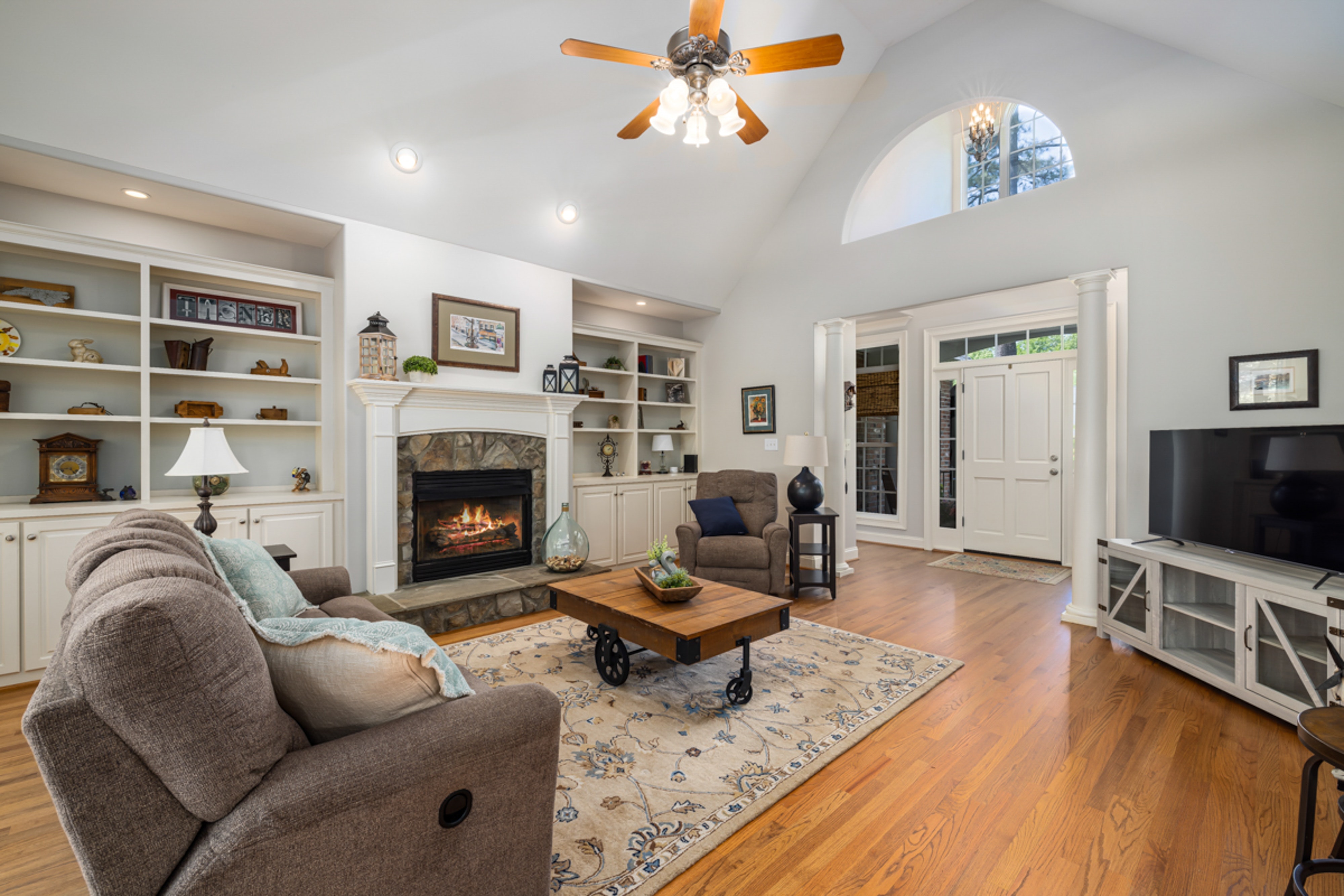 How to Stage Your Home for a Quick Sale
Staging your home isn't just about tidying up; it's about creating an irresistible narrative. Your home should tell a story that potential buyers can see themselves in. Here's how to make that magic happen.
1. Cleanliness is Next to Sold-ness
First things first, a clean home is a welcoming home. It's essential to scrub every nook and cranny until it shines. Remember, a clean home isn't just appealing—it shows prospective buyers that you've taken good care of the property.
2. Clutter Be Gone!
Next, tackle that clutter. You might love your collection of antique teapots, but they might just look like clutter to a potential buyer. Streamline your space and make it easier for buyers to imagine their own belongings there.
3. Neutral is the New Black
When it comes to paint colors and decor, neutrals are your best friend. They're universally appealing and allow potential buyers to envision their own style within the space.
4. Appeal to the Senses
Don't forget about the senses! A home that smells fresh and has soft, ambient lighting can make all the difference in creating a welcoming atmosphere.
5. The Outside Counts Too
Remember, first impressions matter. Make sure your home's exterior is as inviting as the interior. A manicured lawn, fresh flowers, and a charming welcome mat can work wonders.
How to Stage Different Areas of Your Home
Every area of your home deserves special attention when it comes to staging. Let's dive into the details.
1. The Living Room: The Heart of the Home
Here, potential buyers should be able to envision themselves cozying up for a movie night or hosting friends for game night. Go for comfortable yet stylish furniture arrangements and keep personal items to a minimum.
2. The Kitchen: The Stomach of the Home
Staging your kitchen is a piece of cake! Clear off countertops, leaving only a few attractive items. Ensure appliances are clean, and don't forget to hide the trash can.
3. The Bedroom: The Sanctuary
Buyers should feel a sense of calm when entering the bedroom. Opt for neutral bedding, fluff those pillows, and keep personal items and electronics out of sight.
4. The Bathroom: The Spa Retreat
Make your bathroom feel like a spa with clean, fluffy towels, and minimal countertop items. A fresh bar of soap and a small plant can add a nice touch.
Do's and Don'ts of Staging Your Home
Here are a few pointers to keep in mind while staging your home.
1. DO Personalize Wisely
While depersonalizing is essential, a home without any personality can feel cold and uninviting. The key is to strike a balance. A few well-chosen items can give your home character without overwhelming potential buyers.
2. DON'T Neglect Small Repairs
Minor issues, like a leaky faucet or a squeaky door, can be a major turnoff for potential buyers. They might wonder what other maintenance tasks you've let slide. So, tighten those loose screws and oil those squeaky hinges before the open house.
3. DO Stage Every Room
Don't just focus on the main living areas. Whether it's a home office, a basement, or even a laundry room, every space should tell a part of your home's story.
4. DON'T Forget About Storage
Buyers love ample storage. Clean out your closets, cabinets, and garage to show off your home's storage potential. A well-organized space sends a message that there's a place for everything.
Hiring Professionals Vs. DIY Home Staging
Wondering whether to roll up your sleeves or call in the pros? Let's weigh the pros and cons.
1. Professional Home Stagers: Magic Makers
Professional home stagers have the skills and experience to transform your home into a buyer's dream. They can objectively view your home and work their magic. However, their services can be pricey.
2. DIY Home Staging: More Bang for Your Buck
With some elbow grease and a keen eye for design, you can stage your home yourself. You'll save money and have the satisfaction of doing it yourself. However, it requires time and effort.
The Impact of Home Staging on Sale Speed and Price
Did you know that staging your home can not only help it sell faster but also potentially increase its selling price? Let's dig into the data.
1. Faster Sale Times
According to a survey by the National Association of Realtors, a well-staged home can sell up to twice as fast as a non-staged one. That's no small potatoes!
2. Higher Selling Price
The same survey found that staged homes can sell for up to 6% above the asking price. Now that's what I call a return on investment!
FAQs About Home Staging
Let's tackle some of the most frequently asked questions about staging a home for a quick sale.
What is the most important room to stage? The living room often makes the most significant impact, followed by the master bedroom and the kitchen.
Do all homes need staging? While every home can benefit from staging, it's especially helpful for homes that aren't selling or for vacant properties.
Can I live in my home while it's staged? Absolutely! Just keep it clean and tidy for showings.
Does staging guarantee a quicker sale? While staging often leads to faster sales, there's no 100% guarantee. Market conditions, pricing, and other factors also play a role.
What should I do if I can't afford professional staging? There are plenty of DIY staging tips you can implement. Clean, declutter, and depersonalize to start!
Is staging only about the interior? Nope! Curb appeal matters too. Keep your yard tidy and consider small touches like potted plants or a fresh coat of paint on the front door.
Conclusion: Stage Your Home for Success
And there you have it, folks! "How to Stage Your Home for a Quick Sale" isn't just about making your home look pretty. It's about strategically showcasing your home's best features and creating an environment where potential buyers can envision their future. So, roll up your sleeves, pull out your cleaning supplies, and let's get your home sold!