How to save and arrange down payment for buying a home in Houston
Posted by Alexander Burlat on Friday, December 28, 2018 at 2:15 PM
By Alexander Burlat / December 28, 2018
Comment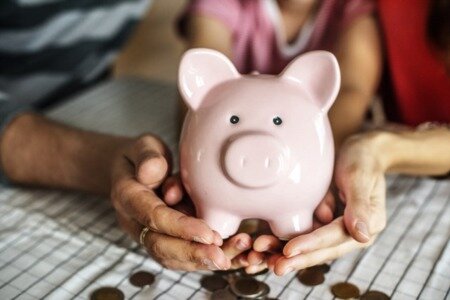 Nearly 45 percent Americans struggle to arrange a down payment when they are in the market looking for a home, according to a study. Not being able to put at least 20 percent down becomes a big hurdle in buying their dream home. They can't get the best mortgage terms and have to pay private mortgage insurance on top of their monthly installment if their down payment is less than 20 percent.
Here at Shop Owner Finance, we help credit-challenged people buy a home with owner financing with no credit check or income verification in Houston and all over Texas. When our real estate agents work with our clients, we strongly recommend that they put between 15 percent and 20 percent down.
Knowing how much money you need for down payment
Your first step is to determine the amount of down payment you'll need. Knowing this amount will make it easier for you to explore your options.
To know this amount, you have to first decide your budget. Visit free property listing websites online and try to figure out what homes in your target neighborhoods are selling for. You can use our state-of-art property search including an interactive map search, to find homes for sale in Houston, TX completely free of cost. Alternatively you can contact us and our agent will help you find a home in your budget.
Once you've got an idea of median price of homes in your target neighborhoods, you can easily calculate the amount of down payment you will need. It will be 20 percent of the price.
How to arrange down payment
Most people believe that they should have a lot of money stashed away in their saving accounts, but there are many other options you can explore to arrange down payment.
Using 401K savings for down payment
If you are a first time home buyer, you can withdraw up to $10,000 from your 401K account. If you are aged 59 ½ years or more, you can make more qualified withdrawals without worrying about taxes on your withdrawals.
In order to tap into your 401K account for down payment, your employer should have set up a retirement account for you. As a self-employed professional, you should have a Roth Solo 401K account.
A certified personal accountant (CPA) can help you decide whether using your 401K savings for down payment is the right thing to do or if it is possible in the first place depending on your age and saving amount.
Let family and friends help you
The majority of prospective home buyers are unable to get a mortgage due to small financial mistakes they committed in the past. But if your current earnings are good, you can definitely ask your parents for a financial gift or borrow money from friends and relatives. You can repay them when you have saved enough.
A growing number of millennials are either borrowing or receiving financial gifts from their parents to realize their homeownership dream, several studies suggest.
Increase your income and save it wisely
Saving a few thousand dollars for down payment is not a big deal if you are willing to hustle a bit. Take up a side job and try to increase your income. You will be able to save enough in a matter of few months.
Steer clear of high-risk investments such as stocks if you are saving for down payment. Instead make FDIC-insured instruments such as traditional savings accounts, certificates of deposits (CDs), and money market accounts. These short-term investments will ensure that that your down payment is actually there, in full, whenever you need it.
In conclusion
Here at Shop Owner Finance, we have seen many of our clients overcome credit challenges and become proud homeowners.
A lack of a down payment should not stop you from realizing your homeownership dream. Explore the options outlined in this article and we are sure you will be able to overcome this hurdle.
If you are interested in learning more about our real estate brokerage services, visit this page.