How to Qualify for Mortgage in Houston if Self-Employed
Posted by Jhon Ford Cordova on Friday, October 22, 2021 at 8:37 AM
By Jhon Ford Cordova / October 22, 2021
Comment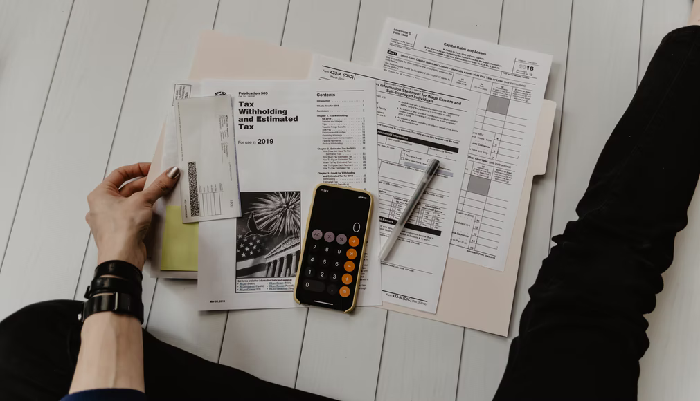 A 9-5-day job is not the only way to make a living these days. Self-employment, in fact, has seen a significant rise these days and while most financial institutions are keeping pace with these types of employment, getting approved for a mortgage remains a challenge. The process is relatively similar but more paperwork and attention to detail just to qualify. The Houston housing market has earned quite a reputation for being one of the most affordable markets in the state but non-qualification can create a big obstacle in your home buying journey.
Here at Shop Owner Finance, we can help you quickstart your home buying journey with a third-party owner financing training program if you are struggling to qualify. As a real estate agency, we have licensed Realtors to help self-employed professionals buy with help of investors in a unique owner financing arrangement. This method allows you to buy any single-family home of your choice (in a loanable condition) that is listed for sale on the market. Fixed monthly payments, no balloon payments, and pre-payment penalties are some other features that suit the situation of aspiring buyers who can't qualify due to poor credit, foreign nationality, bankruptcy, divorce or any other reason. Search for home using the form below and jumpstart your home buying journey.
Why?
For banks and lending firms, the first thing that comes to mind when they see the words self-employed is high risk. This is mostly due to the stigma that these types of borrowers have unstable monthly revenues than their employed counterparts. As you may know, lenders, even those in alternative financing programs such as rent-to-own and owner-financing, need to assurance from borrowers that their revenue streams allow them to pay for their monthly mortgage. As such, these financial institutions set higher thresholds and standards. The process will be longer but it's not impossible.
We've broken down the Houston Association of Realtors' little-known ways you can buy a house without down payment and here's how:
How to Qualify for a Mortgage in Houston if You're Self-Employed
Set Your Finances in Order (Both Personal and Business)
First things first, you need to clarify and verify if you're personal and business finances are filed separately. This will give loan officers and underwriters a clear view of your revenue streams which will have a direct effect on your likelihood for approval. Simply put, it's not simply about the state of your finances but the state of your business as well. Specifically, most lenders will verify any or all of these:
The average mortgage payment your source of income (business) can support
The size of your business and personal debt obligations (debt-to-income ratio)
Income size and consistency
Remember, these are not simply questions asked when you apply for a loan. The lender will ask for documented proof so you have to be as truthful and honest as possible. Investing time and effort here will help boost your eligibility for a mortgage.
Stellar Credit
This one simply boils down to your payment history. It will significantly be a factor in getting your loan approved and a higher rating will definitely afford you better terms. Now, these lenders have an established system in evaluating your risk as a borrower and the most conventional method used here is the FICO System. Of course, the higher the score, the better chances you have of getting that approval, and to give you a clear view, here are the credit score rankings:
Poor – 300 to 579
Fair – 580 to 669
Good – 670 to 739
Very Good – 740 to 799
Exceptional – 800 to 850
Owning a business will not typically affect your credit rating, the only thing that will lower it is when you filed for a personal loan. It's also important to note that there are business credit cards that update your account activity to major credit bureaus. Furthermore, there are online sources that allow you to check your credit score at least once a year.
Ensure Business Stability
As previously mentioned, it's not simply about your finances but the stability of your business as well. Since self-employed loan applicants are not asked to submit W-2 documents, they have a different set of documents but instead of employment history, they'll be looking for your business' stability. Here's what you need to prove a stable, consistent, and ongoing financial capability:
A minimum 24-month self-employment history
License to Operate and Clean credit reports
Profit and Loss Statement
Since there's no way of predicting annual income stability, lenders set an average self-employment income within a two-year span. Usually, there's no minimum income requirement but, depending on the program, some lenders may set some revenue limits.
Disclaimer: Shop Owner Finance/ TL Global is not a lender. We are a real estate training agency. The Content is for informational purposes only, you should not construe any such information or other material as legal, tax, investment, financial, or other advice.