How to get a home loan with bad credit in Houston TX
Posted by Alexander Burlat on Wednesday, December 19, 2018 at 9:05 AM
By Alexander Burlat / December 19, 2018
Comment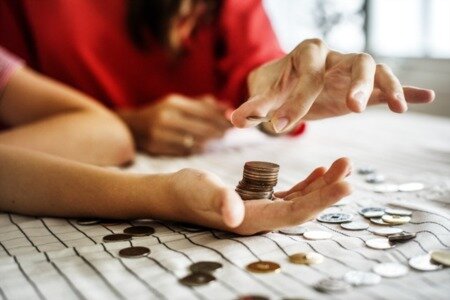 Getting a home loan with bad credit in Houston TX is very difficult. If you don't have a good credit score, conventional lenders won't approve your mortgage application. Lenders look at credit rating, current and past financial history and income when considering your request for a home loan. If there are issues with any of these basic requirements, you will definitely have a hard time getting a mortgage in Houston or anywhere else for that matter.
Bad credit is one of the biggest reasons why many people in Houston TX aren't able to full their homeownership dream. If you too are facing a similar situation, you need to think out of the box and explore some creative financing options where there is no need for any credit check or income verification. Before reading further, you can explore the listings below:
Here are some options you can explore if you want to get a home loan with bad credit in Houston TX:
Owner financing
When it comes to getting a home loan with bad credit, owner financing is one of the best options.
As the term suggests, owner financing is a financing option where you pay monthly installments to the seller rather than a bank. We wrote a detailed article on how owner financing works in Houston TX. Click here to read the article.
There are several advantages of buying a home with owner financing. The biggest one is that you don't necessarily need a good credit score because the seller may agree to extend financing to you without any credit check or income verification. You can get flexible terms that conventional lenders don't offer.
Here is how the process of buying a home with owner financing works:
The financing contract – typically called promissory note – is highly customizable. As per the standard practice, you need to make a balloon payment and there may be pre-payment penalties.
Here at Shop Owner Finance, we specialize in helping people buy any home they want with owner financing. Since the contract is customizable, we make it possible for our clients not to worry about balloon payments or pre-payment penalties. You can refinance with a conventional mortgage when your credit score is good enough.
If you want to know more about our real estate brokerage services, click here.
FHA loans
You can get a FHA loan backed by the Federal Housing Administration.
You can get a loan with a credit score of 500 or more; however lenders will still require you to meet some underwriting requirements.
Ideally, you should have a low debt-to-income ratio. Lender should be able to verify your income and you should have been employed with your current employer for a significant amount of time.
The lenders are able to approve an FHA loan with a comparatively lower credit score because the loan is insured by the government.
VA loans
You may be eligible for a VA loan if you are a veteran. You can get a home loan without the need for a down payment or mortgage insurance.
Credit union loan
Credit unions are not-for-profit cooperatives that are owned by their members.
You can join a credit union and borrow money. Most credit unions don't have strict credit score requirements.
In order to join a credit union, you should meet certain eligibility criteria because credit unions typically serve a specific group or community.
Conclusion
There are some of the options that you can explore if you want to get a home loan with bad credit in Houston TX.
If you are looking to buy with owner financing, get in touch with us today. Visit our FAQ page to get answers to some of the questions we are asked most frequently.