How to find no credit check homes for sale in Houston TX: A complete guide
Posted by Alexander Burlat on Monday, January 21, 2019 at 8:07 AM
By Alexander Burlat / January 21, 2019
Comment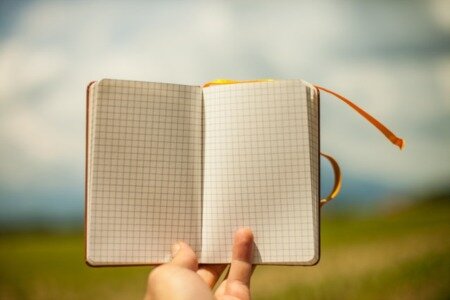 Planning to buy homes for sale without credit check in Houston TX but have no clue how to find one?
Most people try to finance their home purchase with a mortgage, but the traditional lenders require buyers to have a certain credit score. If your credit score is not optimal, either you will not get the best terms and interest rate or your mortgage application will be denied.
In this scenario, many people start looking for no-credit-check homes for sale in Houston TX. Finding a home that is available for sale with no credit check is not as difficult as it may sound. In fact you can buy any home you want. Explore the home listings below and find your dream home. We can help you buy it with no credit credit check:
Let's find out when someone should consider buying a home without a mortgage.
When to buy a home with no credit check?
If you are financially disciplined and certain that you will be able to afford your monthly payments, you should try to buy a home with alternative financing options such as owner financing.
Take a look at your current income and financial liabilities (monthly debt payments) and determine whether or not you will be able to pay your home loan installments comfortably. Ideally your monthly debt, including the monthly home loan payment, shouldn't exceed 40%-45% of your current pretax income.
Never buy a home based on a future projection of your income. You might be expecting a promotion or salary hike next year, but there are no guarantees that it will happen. So always determine your home buying budget based on your current income and debts.
You should also be able to make a large down payment if you are buying with no credit check. In a recent article, we discussed some strategies how to save and arrange a down payment for buying a home in Houston TX.
When you are buying with owner financing or any alternative financing method, a large down payment will be helpful in a lot of different ways. For example, a large down payment will establish trust and reduce risk for the seller or investor who is owner financing the home to you.
You should also get yourself familiar with the home buying process prior to exploring alternative financing options. It will help you understand your legal and financial obligations.
Here at Shop Owner Finance, we usually insist on a face-to-face meeting with our clients before we can help them buy with owner financing. The meeting helps us decide whether they have the right attitude and are committed to homeownership. We also recommend an in-house training program to prep our clients for this one of the largest investments of their life.
There are certain circumstances when it makes sense to buy with no-credit check. Sometimes banks reject mortgage applications even when you are financially disciplined. We explained in detail a few reasons your mortgage application can be denied in a recent article.
Non-verifiable income, self-employment, non-existent credit and identity thefts are some of these reasons.
So if you are certain that you can afford a home and you are financially disciplined, you can buy any home you want with no credit check or income verification.
How to find no credit check homes for sale
As already mentioned, finding a home that you can buy without any credit check is not as difficult as you think.
You can get owner financing on any home in Houston. Check out this article to know how owner financing works. In most cases, you don't need to comply with stringent underwriting norms in an owner financing deal.
Here at Shop Owner Finance, our clients get financing from investors, not the home sellers. An investor buys the home of your choice from the owner in the traditional way and owner finances it to you.
If you are interested in learning how owner financing differs from a traditional mortgage, check out this article.
Start your search for your dream home now and get in touch with us if you have any questions.