Houston owner financing basics: Buying a home with no credit history
Posted by Alexander Burlat on Saturday, January 12, 2019 at 8:13 PM
By Alexander Burlat / January 12, 2019
Comment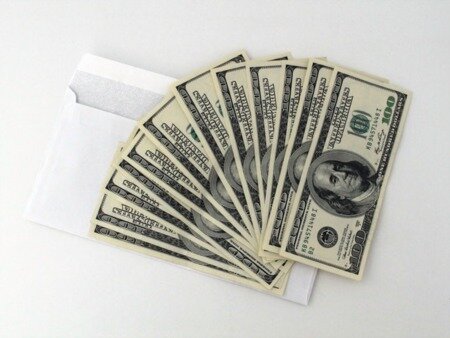 People who don't have a stellar credit score struggle to obtain a mortgage from traditional lenders. Buyers need a minimum credit score in order to meet the eligibility criteria for a home loan.
Turning down people with poor credit somewhat stands to reason as lenders have to follow certain underwriting norms when considering a mortgage application, but what about prospective home buyers who have no credit score at all?
Did you know if you don't have a credit history most traditional lenders won't approve your mortgage application?
First time home buyers particularly face this problem. An experienced home buyer will have a credit history if he bought a home with a mortgage in the past or made credit card or utility bill payments. But many people entering the housing market for the first are young and don't have any credit history.
What is credit history?
Lenders report a person's loan payments to credit bureaus. There are three national credit bureaus - Equifax, Experian and TransUnion - that capture, update and store credit histories on most consumers in the U.S.
All your loan payments are recorded on a credit report which is a written account of all creditor accounts which belong, or have belonged, to a person in his or her lifetime. If you make your payments on time, you will have a good credit score. But missed payments will cause it to drop.
Credit score is a numeric expression that is used for determining a person's creditworthiness. We recently wrote an article on credit score required for buying a home in Houston TX.
If you never took out a loan, there won't be any creditor accounts belonging to you, so you won't have a credit history. When you apply for a mortgage in the absence of a credit history, it won't be possible for lenders to determine whether or not you are financially disciplined and will be able to make your payments on time.
Many people get a credit card or open a car loan to generate credit history after their mortgage applications are denied. You must avoid this mistake. This will further complicate your situation. Any new credit immediately before applying for a mortgage will damage your credit score rather than improve it.
Buy with owner financing if you have no credit history?
You don't have to give up your homeownership dream if you don't have a credit history. There are many alternative financing options. Here at Shop Owner Finance, we help people who don't have a credit history buy with owner financing.
You can buy a home with no credit check or income verification in an owner financing arrangement.
Read our article – Seller Financing: The Complete Guide – to know more about pros and cons of owner financing and how it works in Houston TX.
One of the best advantages of owner financing is that you can rebuild credit by making your monthly payments on time. Your payments in an owner financing arrangement are reported to credit bureaus. Your timely payments will improve your credit score enabling you to refinance with a conventional mortgage in a few year.
If you are interested in learning more about how you can buy ANY home with owner financing with no credit check or income verification, visit this page. Click here to watch some of our clients explaining how our system works. Start the search for your dream home by clicking here or get in touch with us today.