Owner Financing in Houston TX: Everything You Should Know
Posted by Alexander Burlat on Tuesday, December 18, 2018 at 11:06 AM
By Alexander Burlat / December 18, 2018
Comment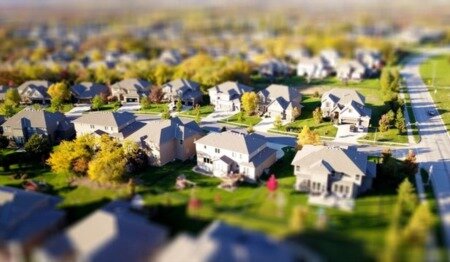 Owner financing – also known as seller financing – has become a popular financing option for buying a home in Houston as the banks or conventional lenders have become very strict with their mortgage underwriting standards.
In order to meet these underwriting standards, you should have a stellar credit score and favorable financial history and make a fixed monthly income. The lenders take all these and many other factors into consideration when evaluating your mortgage application. The tightening standards have resulted in a lot of potential home buyers struggling to obtain a mortgage. Many of these buyers are disciplined with money, but pay a heavy price for small financial missteps from the past – for example missed credit card payments.
On the contrary, you don't necessarily need a high credit score to buy a home in an owner financing arrangement. In fact, you can buy a home with no credit check or income verification. In this guide, we will explain in detail how owner financing works and how it's a great alternative financing option for credit challenged home buyers. Before reading further, let's demonstrate how owner financing is a good option for you. Browse the Houston home listings below, find your dream home and we will help you learn how you can buy that home with owner financing without credit check or income verification. Alternatively, you can use our state-of-the-art search to find a home from over 30,000 active listings in Houston.
What is owner financing?
In an owner financing arrangement in Houston or anywhere else for that matter, the seller agrees to accept installment payments directly from the buyer rather than having the buyer obtain a loan from a bank. The buyer pays monthly installments to the seller, instead of a bank.
In other words, the seller extends financing to the buyer. If the buyer doesn't pay the installments on time or become delinquent, the seller can foreclose just like a bank does in a similar situation.
The buyer and the seller enter into an agreement and are bound by the terms outlined in a document, legally called promissory note.
The promissory note specifies important terms and conditions that the buyer and the seller need to abide by. These terms are legally binding. Some of the terms include:
Your monthly installment amount including principal and interest.
Monthly payment due date.
Whether the mortgage is fixed rate or adjustable rate
Amortization period (the length of time to pay off the loan)
Balloon payment (if any)
Pre-payment penalties
If refinancing is possible or not.
Another important document in an owner financing arrangement is the deed of trust. It basically specifies the consequences of your failure to pay off the loan.
This document is recorded at the public records office after the closing. It shows that you pledged the property as collateral to secure owner financing from the seller. The third party trustee who holds the deed of trust can sell the property at public auction if you fail to keep up with your payments and become delinquent. In a recent article, we explained the different between promissory note and deed of trust.
When to buy with owner financing in Houston?
There are circumstances when getting a home loan from a conventional lender is not possible. Some of these circumstances include:
You don't have a good credit score
You are self-employed and don't make a fixed income
The lender can't verify your income
You are a foreign national
You are a victim of identity theft
you already have a lot of investment mortgages and have topped out what you can borrow
These circumstances may prevent you from obtaining a conventional mortgage. In this situation, owner financing enables you to buy a home with no credit check or income verification due to flexible qualification criteria.
Your negotiations with the seller dictate whether or not you need to show your credit or income in an owner financing arrangement. Here at Shop Owner Finance, we help buyers learn how to obtain owner financing without credit check or income verification. Since owner financing contracts are highly customizable, you and the seller can negotiate on pretty much everything. It includes, but is not limited to:
balloon payment,
amortization period,
credit check,
loan-to-income ratio,
interest rate,
down payment amount,
monthly installment amount
Penalties for late payment
Consequences of non-payment
Whether you can refinance or note
For example, Shop Owner Finance as a real estate brokerage helps buyers learn how to buy a home with flexible owner financing terms including:
No credit check and income verification
You can pay off the loan in 30 years
You can refinance any time without any pre-payment penalties
You can get owner financing even if you are self-employed or a foreign national
How owner financing works in Houston?
Your first step is to find a home that seller is willing to owner financing.
There are many ways you can find an owner financed home.
You can hire a realtor
You can go through For Sale by Owner listings and talk to their owners
You can go through listings on free property listings websites online
You can tour neighborhoods where you are planning to buy homes and negotiate with sellers individually.
Here at Shop Owner Finance, we can help you learn how to buy any home with owner financing in Houston.
We match you up with an investor who buys the home on your behalf and owner finances it to you.
You are also assigned a realtor who helps you find your dream, negotiates on your behalf, prepares a contract and gets you through the closing process, at no additional cost to you.
Everything works just like it does when you buy with a conventional mortgage.
It is different from typical owner financing arrangements where balloon payments, pre-payment penalties and other similar restrictions are standard practice.
Besides you won't be able to buy any home you want because most sellers like to get all the cash up front on the closing day.
Conclusion
Owner/seller financing is a great option for buying a home in Houston, particularly if you are struggling to get a conventional mortgage.
Want to know more about how owner financing works in Houston? Set an appointment today. You can also visit our Testimonials page to know how some of our clients fulfilled their homeownership dream with owner financing.